Tidal Rave is happening this weekend! The never-ending weekend of mad fun starts this Friday the 26th to Sunday, 28th July!!
See Also: EchoHouse To Kick Off Tidal Rave Festival 2019 For Three Days Of Partying At The Beach On July 26
Now, because each day is super packed with exciting activities and concerts, we don't want you to keep wondering if you brought everything you need.
That's why we are here.
You know we always got you in times like these huh!!!
The uttermost important essential is Money (L'argent)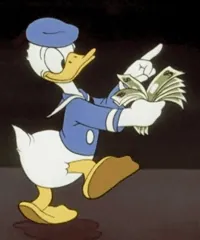 You will need money to buy food, drinks and any other thing you'll need. We don't want you to be stranded so it's better to take more than enough so you don't get stranded!
Fanny Pack
You don't have to hustle to find a place to keep certain things like your money, phone, charger and other essentials. The Fanny pack will keep all your key items such as money, phone and others safe and close to you at all time and oh..both girls and guys can use it!
Power Bank 
Yes… this is very important. Imagine taking a picture with your favourite celeb and all of a sudden your phone goes off. Sad right? So that's why you need a power bank to keep your phone battery full because you need the phone for some selfies and snaps so everyone knows you are having a great time!
Sunglasses 
We want you to have fun, whiles being safe. Protect your eyes and look stylish at the same time.
Three Outfits for All three Days
You are practically thinking of what to wear for the whole weekend right? Just get three outfits or more. Here's a breakdown of the whole weekend and what to wear.
See Also: Don't Know What To Wear To Tidal Rave This Weekend?! Here's Everything You Need To Know!!
Towel
We've got some good news for those who get exhausted and sweat easily. It's a beach event, right? or maybe, you might take a dip in the sea. Also, Dettol will have a shower stand where you can just cool off. The towel will come in handy to dry off if you use the Dettol shower stand.
Contraceptives 
You just might get lucky! Even though we want everyone to have fun, we want every fun time to be enjoyed safely. Have Fun Be Safe!!!!!
Ecobank App
Yes, you can do all your transactions with the Ecobank app with ease. You can buy your Tidal Rave tickets on the App and also get a whooping Ghc 20 discount on the app for every ticket you buy.
At Tidal Rave, a number of Ecobank Vendors will be there. You will get a discount whenever you buy something from these vendors… We recommend this so that you can make some much-needed savings…
See Also: We Know You Wouldn't Want To Miss The Biggest Beach Festival In Ghana! Here's How To Get Tidal Rave Tickets At A Discount!!!!
Now that you know everything you need to have, let the chilling begin!!!!
If you have a story you want to share with Kuulpeeps and the world, please do hit us up on Facebook, Twitter, Instagram