If by now you don't know that Tidal Rave is this weekend de3 we don't know again for you.
Just as a reminder; Tidal Rave is now a festival and it's happening on the 26th, 27th and 28th of this month which happens to be this particular weekend.
If you're anything like some of us, you would definitely be wondering what to wear for each of the three days. Based on the vibes from each day, we've gathered some fashion inspirations for you.
Fire Friday
The Fire Friday is going to have bonfire vibes with fireworks, sultry performances, food… you get the vibe right?
Anyways, considering the way the place gets quite cold in the night, we advise that if you're going to wear something short or revealing, you need to get a boyfriend jacket, denim jacket or kimono… just get something that will cover you up when it gets colder.
You can wear slacks or sweatpants because, as we said earlier, the place will be cold and well… its Ghana so, mosquitoes. Lol!
For footwear, you can wear sandals or slippers because of the sand. If you also decide to wear sneakers… your choice.
You can also wear a bikini top, palazzo pants and a long kimono plus slides… you're good to go.
The Rave
The Rave is on Saturday. There will be amazing games, great music and of course, the best food and drink vendors to treat you to a great time!
This particular day has the real beachy vibe so you have a lot of options!
You can decide to wear a bikini and a coverup.
If that is too much skin for you, you can wear the bikini top with shorts… a look!  Add a bag and a hat and you're good to go.
You can also wear a swimsuit and wear shorts or a denim skirt over it as well.
Cropped top, sarongs and shades are also perfect. Sarongs are literally made for the beach so if you plan on spending a lot of time by the water this during The Rave, you should definitely have one of these on hand.
Button-down shirt paired with shorts and a bag is also a look! Get a pair of sandals and you're okay!
Beach shorts, T-shirt/tank top and sneakers or Birkenstocks is also a perfect vibe for guys. When you're hot too you can easily gyee your top and let us see some 6 pacs… we no bore.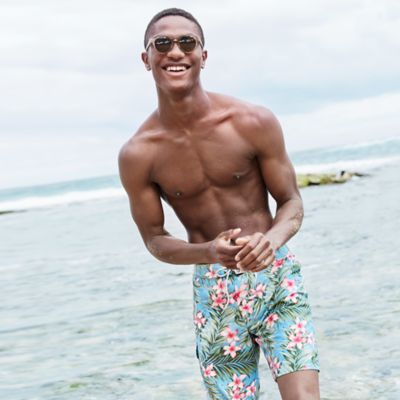 If you don't want to wear sandals you can wear sneakers… after all, that's what most people in Ghana like to wear to the beach.
Sand Day
This is the last day of the Tidal Rave weekend. Sunday promises to be a chill vibe with celebs, watching the sunset and sipping on some champagne and mimosas, networking with "big" people and in general, a vibe!
Considering the way it is described to be we expect really chill vibes.
You can wear a sundress with sandals, get a bag and you're good to go.
A flowy maxi dress with a nice side bag and sandals or even white sneakers (yup!) is also a look!
For guys, a nice shirt(a white shirt really does the trick) with shorts or trousers is a vibe!
You can also decide to rock a jumpsuit and you're good to go.
And that's about it! Whoop!! We hope we've made the selection of clothes easier for you!
Photo credit: @phloshop   @luxoca   @scconnectgh
Now that you know how to look, how about we give you a free ticket for either Saturday's Rave or Sunday's Sand Day?
Take a screenshot of this and post on Twitter, Facebook and Instagram
Tag @Kuulpeeps and add the hashtag #TidalRave2019 and #KuulpeepsAtTidalRave
We will randomly select a winner so do wild and post and keep your fingers crossed cos you just might win a ticket!
Remember…terms and conditions apply!
If you have a story you want to share with Kuulpeeps and the world, please do hit us up on Facebook, Twitter, Instagram