So yhup, Beyonce is trending and for all the right reasons…
She breathed.
That breath caused a storm everywhere but in Ghana, there was a tsunami!
Yesterday, Beyonce announced she had an album ready for The Lion King and we saw all the Africans littered on the album!! Everyone excite roff but no one was more excited than Ghanaians, seeing Ghanaian features on the album!
Shatta Wale was featured by Beyonce on a song, Guilty Beatz produced three songs on the album and Raye, a Ghanaian UK artiste, wrote the first song on the album!
Now everyone shock more because… Shatta Wale and Beyonce???!!
But yo…listen!! A Shatta Wale and Beyonce collab is such a perfect click!
What better way to create a huge impact and basically turn the world upside down than getting loyal fans drilling holes into the earth's hinges?!!
Who has that kind of fans to unscrew the country's hinges here in Ghana?
And who has that kind of fans all over the world??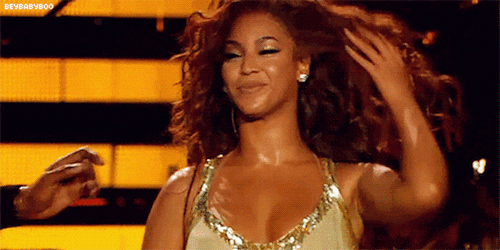 For us, this isn't just a feature between two artistes…
This is a fusion of the hardest most loyal bunch of fans!!!
Beyonce has the wildest and most loyal fans in music history!!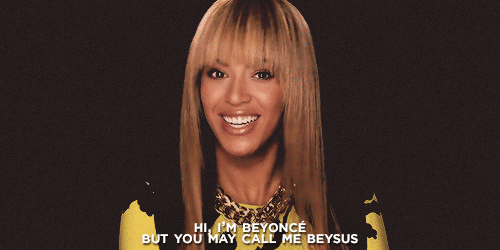 They are so out of line it is scary and exciting at the same time! They are loyal to their Queen and will fight her battles for her! If she has no battles, they will gladly create one and still fight for her!! Her fans have been known to bully people to the point where the victims deactivate their social media accounts and even refuse to step out!
Even Beyonce can't tell her fans what to do!
See Also: In GH, It's The SM Family. Elsewhere, It is The Beyhive! Never Ever Look Like You're On The Bad Side Of Their Icon Or Else…Bzzzzz!!!
The stories are endless and everyone on the internet knows that you have to never EVER be on the bad side of the Beyhive! They are EVERYWHERE!!!
Now, look at the SM Family.
Shatta's fans are just as crazy as Beyonce's Hive! Have you seen them descend on someone before??? It's bloody!! If their King has a beef with someone, THEY ALL beef with the person!
Just like Beyonce's fans, they are known to go out of line and do the most to enemies of the SM camp, so much so that if you don't have the guts, you wouldn't dare say a word against Shatta Wale! You never know where they crawl out of, but they do and they are all over you like ants!!!
And when they both put a call to action, their fans immediately get in line!!!
The only difference between these two hardcore fan bases is that the Beyhive consider themselves more boujee with their attacks (just because they originated from abrokyire) and the SM family are just pow pow pow…straight from the originating camp at Nima.
The hive in Ghana are just hesitant because they probably think they are better than the SM fam but lol, let us break it down for you…
You guys are the same and it is time to fuse the powers of the Hive and the SM family for Friday!
Shatta already started by borrowing Beyonce's (é)
If the Queen, Beyonce has said Shtta Wale's name, has put her name next to his…then the world has no choice than to stan heavily!!
So…
Shattyonce or BeyWale?
FiLife Hive or BeyPaah???
Let's do this!!!!

If you have a story you want to share with Kuulpeeps and the world, please do hit us up on Facebook,Twitter,Instagram