Amsterdam-based menswear brand, Daily Paper has partnered with some of Ghana's most daring emerging artists for its latest campaign, an ode to the country's fresh and flourishing music scene.
Featuring King Promise, Joey B, Killbeatz, Kwamz + Flava and members from La Meme Gang; RJZ, Spacey, Darko Vibes and Kiddblackrapgod, each artist is fitted in the brand's SS19 Football jerseys.
Daily Paper always strives to put African stars in the forefront, recently partnering with Wizkid to release an exclusive Starboy collection.
"In Ghana, there is an openness to explore new sounds, while daring and talented artists are navigating a shifting musical landscape thanks to their devotion and enthusiasm," co-founder Hussein Suleiman explained about the campaign.
"We are big fans of African music and have been particularly in tune with Ghanaian Afrobeats, dancehall, and hiplife, and all of these artists are part of a new school of African artists who are cruising a shifting musical landscape on their own terms."
Shot by Lagos-based photographer TSE, the campaign provided another opportunity to speak to the dichotomy of unity and diversity on the continent.
"It's a continent filled with different countries that have different cultures, vibes, and multiple ideas are springing forth from each young generation in each of these countries," the photographer said.
"I want to document our peculiarities, show the world we are one but we're also our own elements."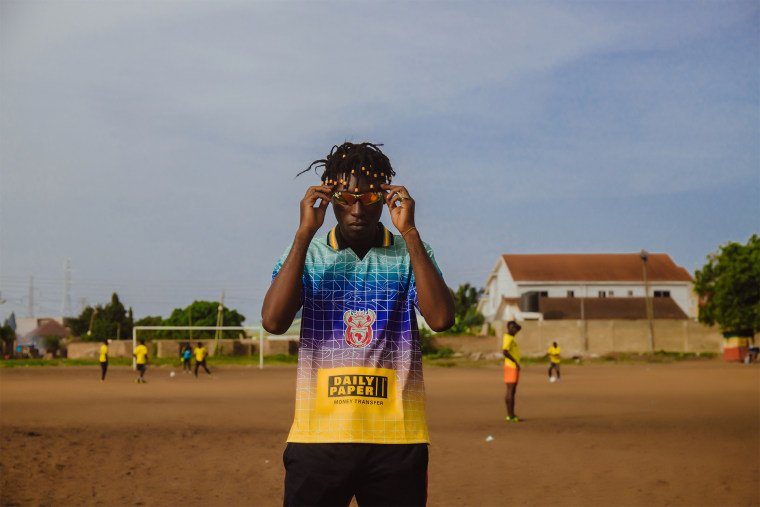 Congratulations to all the Ghanaian musicians who were enlisted!
source: Fader
If you have a story you want to share with Kuulpeeps and the world, please do hit us up on Facebook, Twitter, Instagram