Artistes give us serious bangers all the time but what some of us don't know is sometimes, the lyrics that speak to us so bad are not from the artistes themselves. There are some people called songwriters who write songs for artistes as a profession.
You'd be surprised how most of these songwriters are talented themselves! Some of them are even full-blown artistes who are busy writing songs for themselves and their clients, in between shows and recording sessions!!
These are just a few of the songwriters who are artistes as well!
Akwaboah
Akwaboah is known for his great music! The guy's "I do love you" was everyone's go-to love song in 2016 and the remix with Ice Prince was fire!! Well, Akwaboah is a well-known songwriter!! He's behind the award-winning songs such as Becca's "Daa Ke Daa", DSP Kofi Sarpong's "Ayeyi Ndwom" and most of the songs on Sarkodie's amazing Mary album. He's so good he won Songwriter of the Year at the VGMAs in 2010 and 2019.
Richie Mensah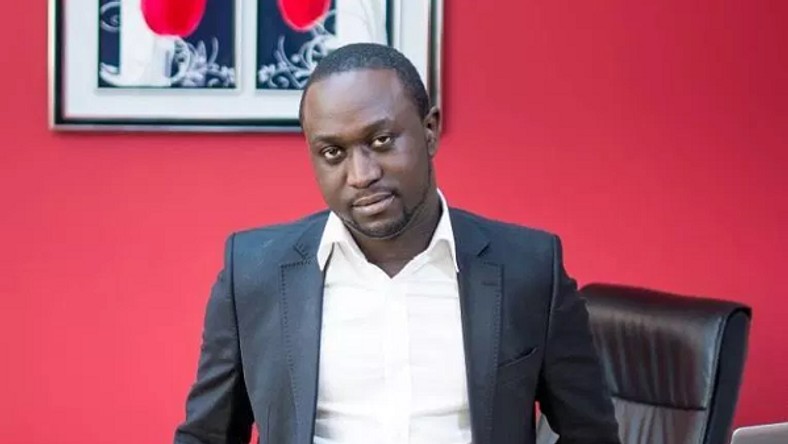 Richie was a hit in the early 2000s. 'Yaaro', 'Intoxicated'…mannnn we had way too much fun with his songs! Remember his 'London' duet with Adina? And that award-winning love song 'Frema'? Richie is a dope singer and we can tell he's killing the producing game as well with his label, Lynx Entertainment. One other thing he's been doing so well with is his songwriting abilities! We know he's helped MzVee with a ton of her songs and other Lynx signees.
King Promise
Do we have to talk about everyone's favourite singer these days? King Promise broke into the music scene about 2 years ago and he's been unstoppable!
See Also: King Promise's Debut Album, "As Promised" Is Out And We Can't Keep Calm!!!
It's no secret that he's a dope songwriter too! He writes most of his songs and… guess who he's also written for? Adina! Yhup, that famous 'Too Late" track was written by our favourite singer!
Chase Forever
Ouuu y'all remember Chase? The artiste who sang "Lonely"? He made girls tremble with his really good voice and his proper RnB vibes made us weak!! We aren't surprised he's a great songwriter as well! He wrote Akwaboah's award-winning 'Frema' and has written for several more artistes such as Efya, Mimi, Becca and more!
Asem
Asem was a big deal back in the day! "Give me blow", "Pigaroo", "Bye Bye", "Wasted"….the list goes on and on and on charle! He wasn't just great at giving us hit songs. He was good at helping other artistes such as Irene Logan with their songs as well through his songwriting skills.
Kuami Eugene
Do we have to tell you about the rock starrrrr???? Kuami Eugene owned 2018 no doubt! He killed all his songs and features too. We know he's a producer as well so it is so not surprising that he's written for so many huge artistes! Becca, Adina, Efya and his label mate Mzvee are artistes he's mentioned he's blessed with his skill
Kwabena Kwabena
Kwabena Kwabena sings and the world stops! He's got such a sweet smooth voice we cried with him when he made the hit song "Aso"! He's a great songwriter as well, helping many artistes make their fans smile including the gospel artiste, Ohemmaa Mercy!
There are even more artistes, writing for themselves and other artistes too and hopefully making money out of it all. It's impressive cos not everyone can write their own music and we are so so proud of them all!
If you have a story you want to share with Kuulpeeps and the world, please do hit us up on Facebook, Twitter, Instagram