This weekend was mad entertaining if you were on social media!
Data got finished, ribs hurt from laughing and of course, a few people got hurt in all the crossfire but…who cares??
We had an AMAZING WEEKEND!!!
It all started when Kwesi Arthur dropped the 'Thoughts from King Arthur 4' freestyle which had a line that everyone just had to call Medikal to pay attention to!
See Also: It's A Free For All In This War Between Medikal, Strongman and Kwesi Arthur! Who's Hurt? Who's Winning? Who's Dead?!
Of course, Medikal just had to respond to that line and…that was when this became a really nice beef, just waiting to be made into a delicious beef stew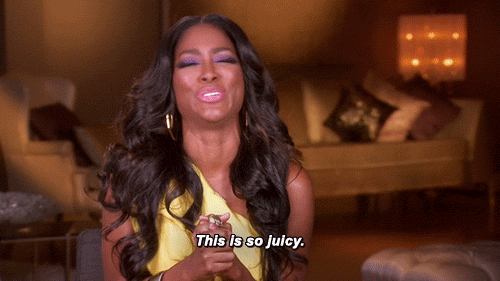 Strongman slid into the scene with a diss track aimed at Medikal and tackled TF out of Medikal!!
Did we expect it? No! Do we know why it started? No oooo, but are we excited about the beef?
HELL YEAH!!!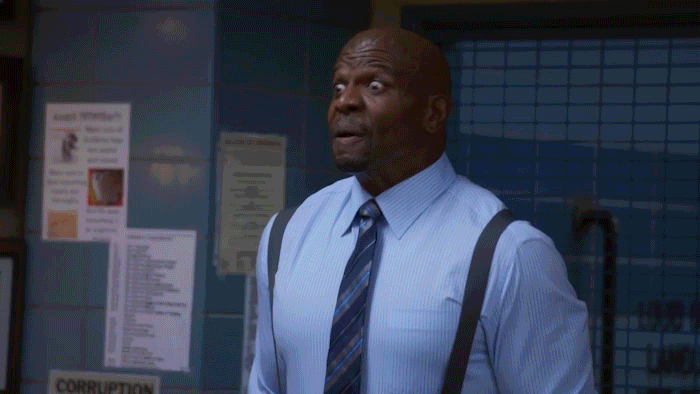 Strongman hit back at Medikal's "To Whom It May Concern" with "Don't Try" and murdered MDK…or so we thought until MDK hit back that same day with "Last Burial" specifically aimed at Strongman. Did Strongman let it go? Nahhh he said TAKE THIS!!! on his reply, "Immortal" the next day.
We dunno who won, some say, Strongman, some are also whispering, Medikal but we dierr we are just here for the brutal entertainment!!
Notice how even their track titles are replies to each other????
Anyway, all of this made us remember a few beefs that were just as entertaining as this MDK vs Strongman beef!
Strongman vs Teephlow
Apparently Strongman dey like fight paaa!!! He dropped 'Charcoal' last year as a diss to Teephlow and Teephlow also replied after a while with 'Preach.' He tried denying it was a response for some time but eventually…he admitted it. We aren't sure why these two have this friction but some people have hinted at this beef starting after Teephlow lost to Strongman in the 2012 edition of 'The Next Big Thing' competition.
Manifest vs Sarkodie
Look, with these two we aren't even sure how it happened! Manifest dropped 'godMC' and everyone was like yieee. He kept saying it wasn't a diss song but a lot of fans think he dropped it after hearing Sarkodie's 'Bossy' track which they claimed threw jabs at Manifest. Sarkodie replied the 'godMC' with direct hits in his 'Kanta' track. Something about this beef though…people were never really sure if it was real or a stunt. The two have currently squashed that beef up nicely by openly supporting each other!
Shatta Wale vs Yaa Pono
This was a beef battle that had Kwaku Bonsam calling for truce!! It all seemed to have started after Yaa Pono had a clash with Shatta after not being allowed to perform at a Shatta Wale's show in Cape Coast even though he was on the bill. Shatta's management claimed it was because he was late but…well, there was a lot of back and forth all over social media until Yaa Poo dropped a diss track which led Shatta to drop "Say Fi" and then Yaa Pono came back with "Gbee Naabu" which fans claim destroyed the dancehall artiste!
Shatta Wale vs Sarkodie, Kwaw Kese
Remember when Shatta Wale went to a radio station to say unspeakable things about Sarkodie? Calling him broke and hungry among many other things. Sarkodie, gentleman as he is, decided to respond in a freestyle he titled "Advice". How does Kwaw Kese come in? Mans kept tweeting at Shatta, teasing and laughing at him until he dropped a song "Porkum"
Ex-Doe and Chicago
This goes waaaay back but it was extremely heated so yhup, it deserves to be mentioned too! Ex-Doe accused Chicago of going about claiming the song they made together "Daavi Medekuku" was entirely his cos he wrote the song. ExDoe was so mad he dropped the legendary "Maba" throwing jabs at Chicago. Of course, Chicago also replied with "Nipa ye ade3".
If you are old enough, you'd definitely remember this legendary beef!
We've got all these legendary beefs put together into a playlist!! Our sizzling hot playlist with all these artistes!!!
Listen to it here and enjoy the lyrical massacre!!!!
If you have a story you want to share with Kuulpeeps and the world, please do hit us up on Facebook, Twitter, Instagram