Guys, the 2019 National Science and Maths Quiz is getting hotter and more exciting.
Yesterday, Awudome SHS, Anlo SHS, Asamankese SHS, Tepa SHS, Kumasi Academy and St. John's Grammar School won their respective contest to book a place in the 1/8th stage of the competition.
Now, we are about to experience the real competition as the 1/8th stage of contests starts tomorrow, Monday, June 24, 2019.
Some contests you need to look out for are the Pope John SHS vs Notre Dame SHS vs Koforidua Sec Tech contest and the Mfantsipim School vs St Agustine vs Swedru SHS contest.
It's going to be amazing!
Check out all the 1/8th stage contests below: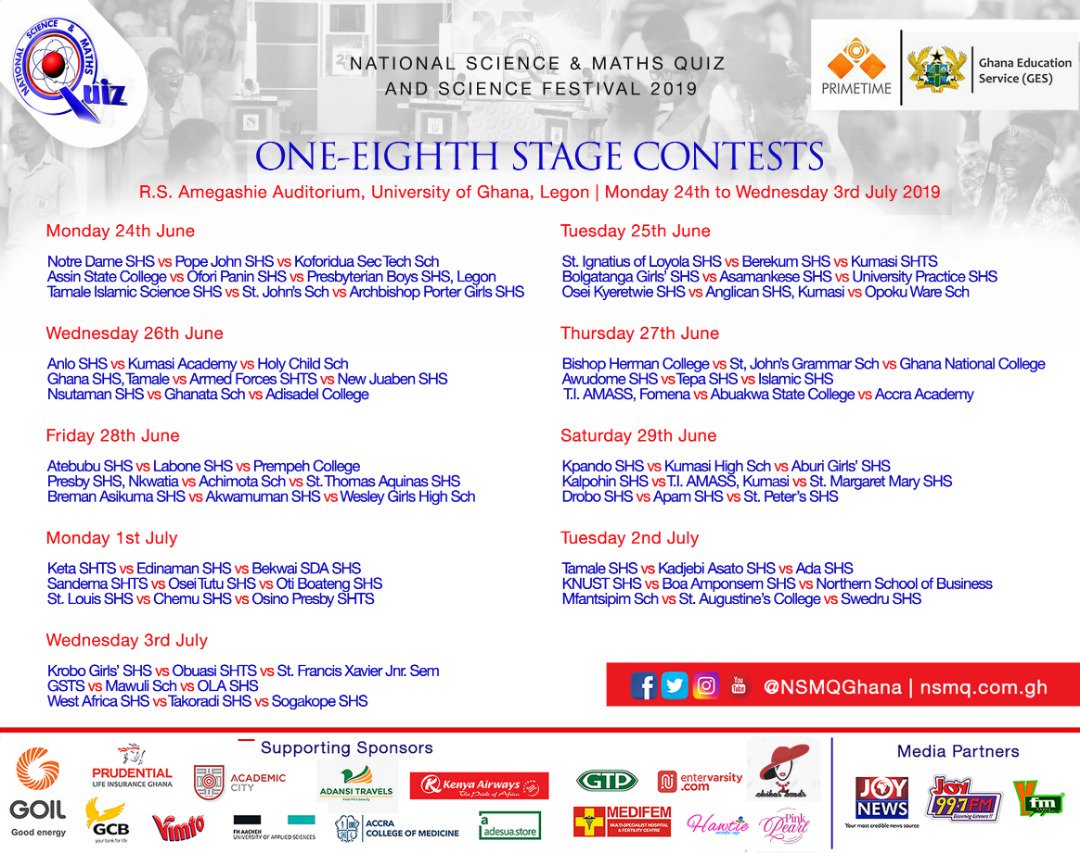 If you have a story you want to share with Kuulpeeps and the world, please do hit us up on Facebook, Twitter, Instagram