The Public Utilities Regulatory Commission, in a statement issued today, June 21, 2019, has announced that it has approved an 11.17% electricity tariffs increase. The electricity tariffs increase will take effect from July 1, 2019.
The reason for the tariff increase according to PURC is for the recovery of total electricity revenue requirement for the regulated electricity market.
PURC also adds in the statement that the key objective of the tariff review was to sustain the financial viability of utility service providers as well as ensuring delivery quality service to consumers.
Below is a copy of the full statement.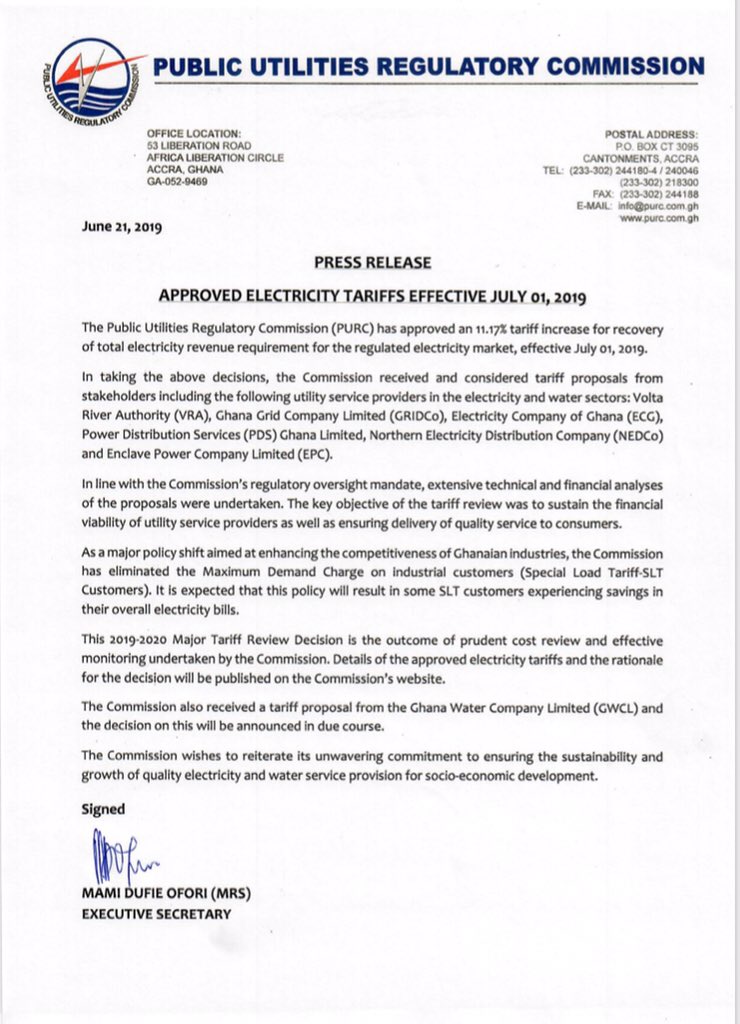 If you have a story you want to share with Kuulpeeps and the world, please do hit us up on Facebook, Twitter, Instagram