Everywhere you look now, you'd see a natural haired goddess rocking her kinky hair in different ways.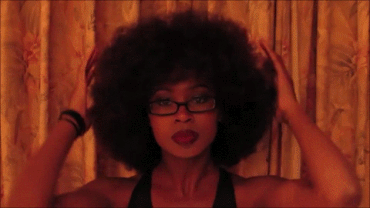 It's a beautiful sight, right?
It's easy to look at them and start thinking…" maybe I can rock that too!"
Yes, you can! You can rock your natural hair just like all those other girls you see but, let's tell you the truth.
Going natural is not as easy as just cutting your hair and waiting for your hair grow.
Here are a couple of things they rarely tell you about going natural!
You get tired of your hair sometimes
Let no one lie to you that it's all coconut oil and huge afro heaven every day. There are times when you get tired of your hair and all you want to do is to braid it or wear a wig so you don't have to see it! Combing it, twisting it before bed, trying and failing at new hairstyles, finding shed hair all over your bathroom, the sink and your room…  You will hate your hair sometimes!
It needs extra time and effort
Going natural is not as easy as it seems. Do you know how long it takes to get your hair ready for even a simple style? Washing your hair takes A LOT OF TIME! Washing, conditioning, deep conditioning, hot oil treatments lol it's not easy! Life stops on Wash days and every night before you go to bed, you have to twist your hair if you want it to look good the next day no matter how tired you are! Sectioning your hair, bit by it, combing/detangling your hair…TIME!!!
Are you mad or going mad?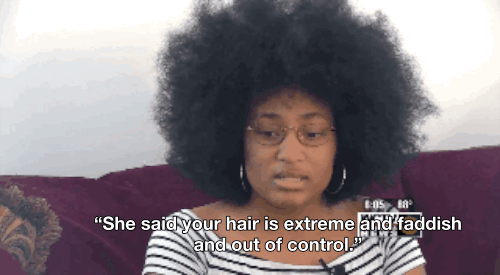 Yeah, it looks like everyone likes natural hair now but lol you'd still meet some people who'd ask you dumb questions like "Why didn't you comb your hair?" "What's wrong with your hair?" "Natural is for madmen! Don't do it" Grown people will look at you with disapproving eyes and some corporate offices will rather you hide your hair (when it's a lot) than come to work with it.
The products are expensive dear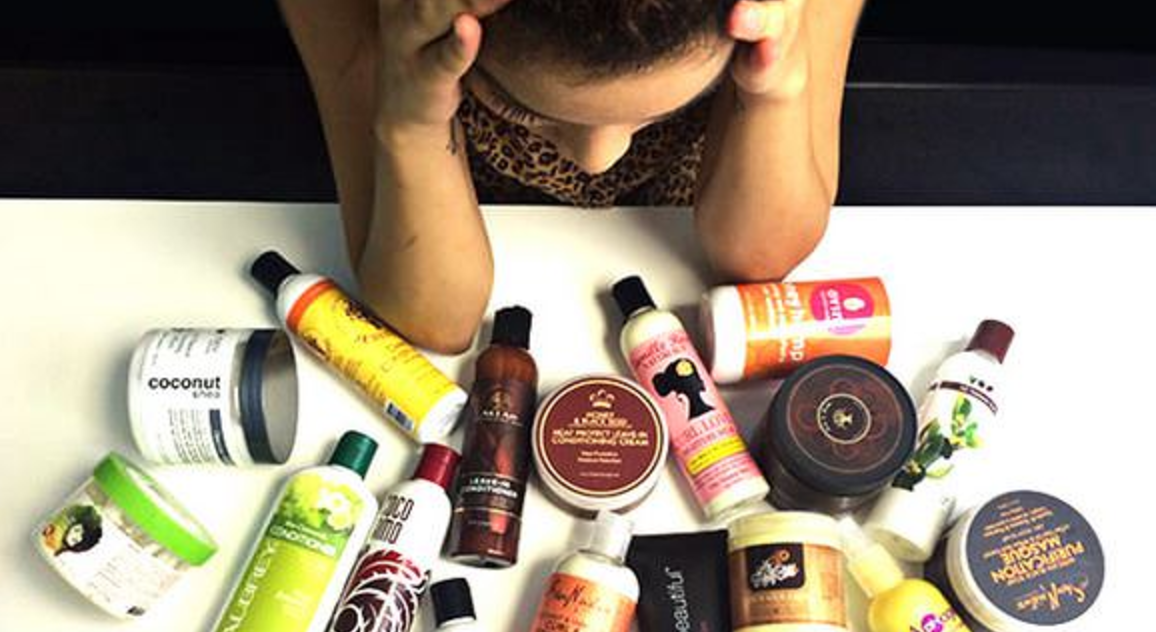 It's not so cheap getting the right products for your hair. People make it look like it's just coconut oil and shea butter you need but…el oh el! You will be shocked that some people can't even use coconut oil because it's bad for their hair! You will have to buy shampoos, conditioners, curl creams and lol THEY ARE EXPENSIVE!!!
You'd spend all your money on the Internet!
You'd spend a lot of time and data, mostly data, getting lost on Youtube and Instagram, watching all those abrokyire girls with nice hair, doing the most basic stuff like washing their hair because…their hair always looks so good!! The internet will become your best friend all because to get that healthy hair you want, you'd find yourself googling products, types of hair and more!
Your hair won't look like all those YouTube shows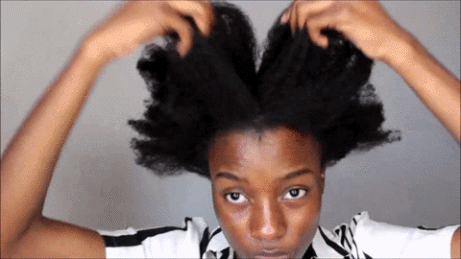 Your hair will NEVER look like what you keep seeing in those YouTube channels lol. Okay, it may try but you need to know it probably won't!
Your hair may not grow as you think it will
Cutting your hair so you can start growing out your natural hair sounds exciting huh? LOL, it takes years to get that big nice afro that's making you want to go natural. In fact, you may keep your hair for years and it'd still look short. Why? There's shrinkage that may prevent your hair from standing out in all its log glory and there's the fact that you're brenya!
Every hair is different and it all doesn't turn out the same! Natural hair looks good but you need to think long and hard and decide:
Do I want to do this? Do I want to start this journey?
If no, keep your permed hair dear, there's nothing wrong with it! Just keep it healthy and we'd all rock our permed and kinky hairs together!
If you have a story you want to share with Kuulpeeps and the world, please do hit us up on Facebook, Twitter, Instagram