A Ghanaian soldier who died after rescuing people from a fire that broke out in an apartment building in the US town of Bronx two years ago has been honoured for his heroic act.
The Street, 2363 Prospects Avenue in Bronx in New York City, has been named after the late soldier, Private First Class Emmanuel Mensah for his courageous act during the fire.
The late soldier was one of 13 people who were killed by the fire. The other people include five members of a Jamaican family, five other persons from Ghana, a woman from Puerto Rico and her infant granddaughters. The ravaging fire was started by a 3-year-old who was playing with a stove.
The fire, his heroic act:
On December 28, 2017, New York City recorded the deadliest fire in more than 25 years which ripped through the apartment building where Private Mensah lived with his father's friend Nana Yartel, Mr Yartel's wife and the couple's four children.
The private was asleep in his bedroom when one of the children alerted their parents to the smell of smoke. Instead of escaping unharmed to live out his life as a newly minted soldier in the US Army, Private Mensah, 26, went back inside to rescue his neighbours, ultimately paying with his life.
Here are more photos from the street naming ceremony: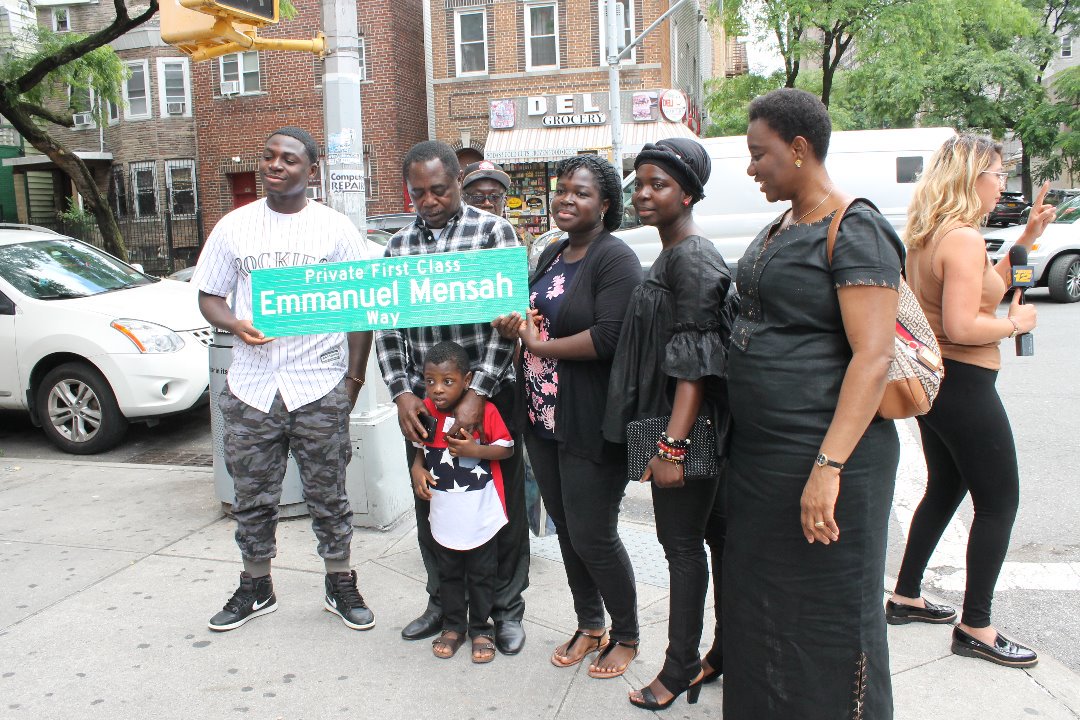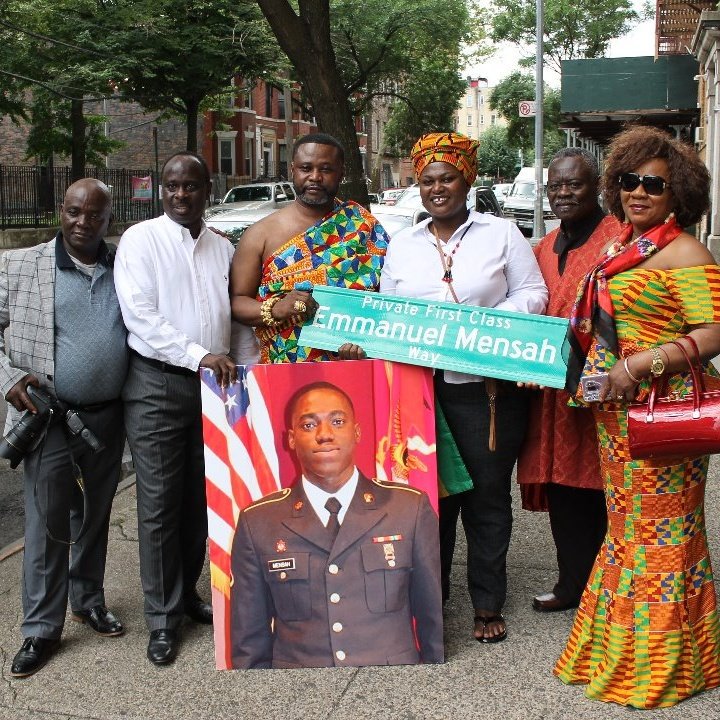 Our hero!!
source: pen it multimedia
If you have a story you want to share with Kuulpeeps and the world, please do hit us up on Facebook, Twitter, Instagram