Relax
Take deep breaths and drink some water if you have to.
Now put your "Ah Patapaa kraaa what is this?!" attitude aside and read this with a clean, clear, bad Patapaa-less vibes.
Ghanaians are known for hyping 'unnecessary' things and it is true! What do you really expect in a country as problematic as this? We are knee deep in problems and more, which is why anything that seems like a great distraction is very welcome!
Patapaa started as a distraction. People still think he is an unnecessary distraction but, we think it's time we 'promoted' him a bit.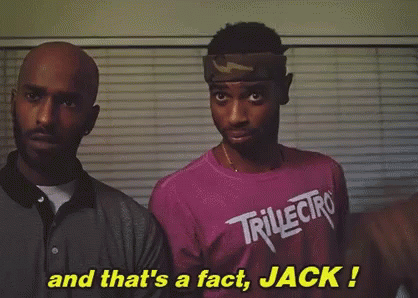 Patapaa first broke into the Ghanaian music scene and our whole lives with One Corner in 2017. That ridiculous song with a ridiculous dance that went viral!We all hated it, loved it, found ourselves dancing it too and then went back to being disgusted by it.
Everyone swore that this will be a one hit wonder but guess who shocked y'all??
The song did more than going viral! It seeped into Nigeria and then went viral there too!!!
Talk about a hit song! His song even got nominated at the 2018 VGMA awards for Most Popular Song Of The Year!
Patapaa's resilience and hard work are applaudable, let's not lie. Some people would have gone dead after this hype over a song with barely any lyrics but nope…not Patapaa.
He created an online presence for himself. He became active on social media and scored himself excellent features from various artistes such as Article Wan, Medikal, Mr Eazi and Guilty Beatz!!!
He's even got a fan base that started as a joke but is lowkey hyping him up – the Pa2pa soldiers. Any artiste worth their salt knows that one of the best moves to make especially when you start to blow is to get in touch with your fan base and what better way to connect with your fans than to give them an identity! A name!
Remember what we said about his resilience? Remember that famed performance to '3 people' at Norway? Tell us you don't see what we are talking about! Mans didn't decide to forget his performance just because 3/16 people were there. His hardworking self still performed hard like he was performing to a big crowd of thousands of people and…we stan!
He's got a good presence on stage and Ghana Web described his just ended performance at Ghana Meets Naija as  "captivating" and proposed that he "saved" the show.
And oh…Have you seen Patapaa's swag??? His swag??? He's got more swag than a lot of Ghanaian artistes and we all know that swag even if it's not always associated with some mad talent, SELLS!!!
Patapaa clearly is an intelligent guy with a dream and whether we like it or not, he's here to stay!
Just look at his recent feature "Daavi Ne Ba" His rap lines were so weird and alien he was ridiculed for it but…guess what now? The song's become more popular and a phrase from his incoherent bars, "Sco Patu Mana" has become a popular phrase on Twitter which has been trending in Ghana and now, Nigeria.
Patapaa's team needs to pat themselves on their back cos Patapaa can and will go places if they properly strategize and maybe get him a lyric coach.
So the next time you want to insult him, think twice and put some RESPEK on Patapaa's name!
If you have a story you want to share with Kuulpeeps and the world, please do hit us up on Facebook, Twitter, Instagram