Yesterday, anyone who's on social media and follows pop music or celeb news saw what went down!!
The Beyhive, Beyoncé's fan base, went crazy buzzing all over social media!
It all started with a video of Beyoncé giving a weird uncomfortable look while Nicole Curran, the wife of the owner of the basketball team, Golden State Warriors spoke to Jay Z.
Beyoncé's fans immediately tagged her as a potential Becky with the good hair and immediately found her Instagram and swarmed it with their signature bee emojis!
That is okay but…they went ahead to leave death threats and more, causing her to come out to explain that she meant no harm.
The Beyhive didn't listen! They kept harassing her till she eventually deactivated her account!
yhup, they sacked her off Instagram!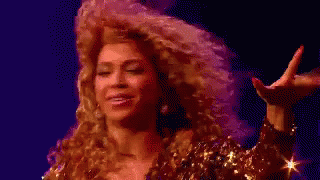 The Beyhive is known for their aggressively loyal behaviour and this wouldn't be the first time they've bullied anyone on social media!
They're so out of control even Queen Bey herself can't get them in formation!
Here's a look at the people they swarmed all over and are still buzzing around for the tiniest of reasons!!
Omari Hardwick
Remember when the gorgeous actor from Power, Omari Hardwick kissed Beyoncé on the cheek at the 2019 NAACP Image Awards? Lol, the Beyhive went in harrrrd! How dare he kiss the Queen TWICE on her cheek! Lol, stand back Jay Z, they gotcha! Hardwick had to apologize publicly to the Beyhive for kissing their Queen.
Rachel Roy
Remember when Lemonade came out? Beyoncé practically announced to the world that JayZ was cheating on her. She never mentioned who he cheated with but she sang a very important line…
"Becky with the good hair" but, who was Becky?
Lol, Rachel Roy, a fashion designer posted on IG with the caption: "Good hair don't care." and the Beyhive descended!!! It was easy for them to Cos Rachel worked at Rocawear, owned by JayZ and was the ex-wife of his business partner, Dammy Dash and coincidentally was seen in a shouting match with Solange right before that epic elevator fight between Solange and JayZ! So…Rachel Becky? The Beyhive went in so hard on Rachel that she had to cancel all public appearances and speak out on bullying and her respect for love and families.
She really shouldn't have posted that caption huh
Rita Ora
The quest to find Becky with the good hair was still on. The Beyhive at some point decided it was Rita Ora. Why? The night Lemonade dropped, Rita Ora, who is Jay-Z's Roc Nation protege lol, Snapchatted herself in a lemon bralette, with a "J" necklace resting on her neck! Guess who noticed and reacted hard! The Beyhive! She just had to wear a
"Not Becky" pin to the May 2016 Met Gala afterparty, just to avoid any more attacks from the Beyhive!
Madame Tussauds
The hive doesn't just attack potential Beckys. They fight whoever distorts their Queen's image! Y'all know those wax figures they make of celebs to display in Madame Tussaud museums? In 2017, the Beyhive saw a tweet of an alleged wax figure of Queen Bey and…it looked lighter than her skin tone so guess what they did? Attaaaack!!! They attacked Madame Tussaud so much that they had to release a statement saying that sometimes, lighting and the flash on people's cameras might change the look of their brilliantly almost lifelike sculpted figures of celebs.
We bet they made a whole new sculpture!
Tamera Mowley
All the actress/show host did was to talk about how she met Jay Z at a movie premier way before they both got married. Relax, nothing happened! She just saw him, got excited, weirdly asked for him and he gave her! All she did was recount how excited she was and how charming she thought he was. Guess what the Beyhive did after she told this story? They swarmed all over her posts like "Hey girl, stay in your Lane before you become another Becky". Tamera spoke in an interview and was genuinely surprised at the Hive's reaction like, what did she do wrong???!!
Taylor Swift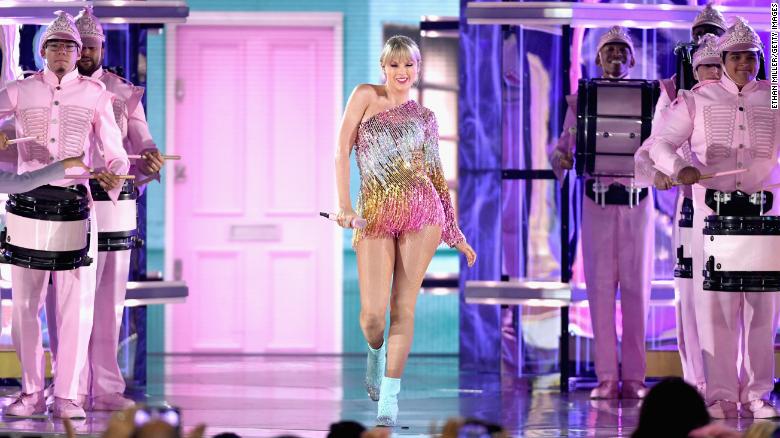 Poor Taylor Swift almost got suffocated by the Beyhive after her performance at the Billboard Music Awards earlier in May. The hive swore she wasn't creative and flat out accused her of copying Beyoncé's epic 2018 Coachella set with the drums and high school vibe! This wouldn't be the first time they've accused her of copying Beyoncé! In 2017, they called out Taylor Swift's "Look What You Made Me Do" video for being too much like the Queen's Formation video
Sighhh… Maybe Taylor Swift is also a member of the Beyhive and just wants to emulate a Queen!
Kim Kardashian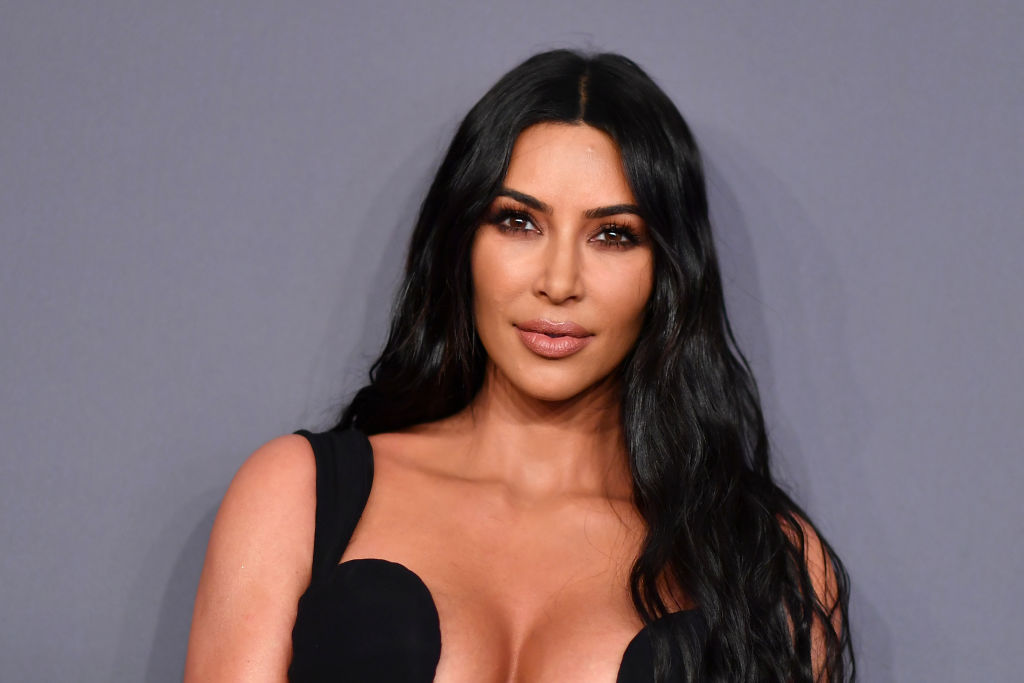 Lol, the Beyhive has a beef with the Kardashians no doubt! After it looked like Kanye and the Carters fell out, everyone's blamed it on the Kardashians and use every opportunity to lash out at Kim! Especially when she breathes around the same time Beyoncé drops an album, song, video, picture or anything!! Whatever it is, she's trying to take attention off their Queen and needs to be punished!
Kidd Rock
The musician/actor made some comments about Beyoncé in 2015 basically saying he thinks she's overhyped! Her music and her fantastic body are overhyped! Shocking right? Well for the Beyhive, that was blasphemy! They were all over his social media buzzing!  He even posted a can of Raid as a joke to clear them off and get this…up until 2018, any time he puts up any post, you see the dreaded bees littered all over his comment section! We won't be surprised if they're still there on his new posts, buzzing all over them!
Beyoncé's Beyhive is arguably one of the most dedicated fan bases in the whole world just like our SM family who will fight anyone Shatta has decided to wage war on!
Lowkey impressive!
So you know what to do…be careful around fans like these!!!
If you have a story you want to share with Kuulpeeps and the world, please do hit us up on Facebook, Twitter, Instagram