Nxwrth started the new month with a bang!
Nxwrth, a member of the popular group, La Meme dropped his EP, Rage Into The Good Night on 1st June. The 7 track EP is in preparation for the producer's album which he announced that it will be released next year.
We don't forget our promises💙🌹"

8th jan 2020 Nasa (thanks for flying) .🦅🚀" by @nxwrth

artwork by @laidraws_akb pic.twitter.com/z38r9j9oq5

— #ShuperuOutNow💙🔥 (@wethenxwrth) June 2, 2019
Nxrwth is known first as a producer so it's quite surprising that he did all the vocals on the tracks on this project with most of the production being done by Dj Kwamzy, however, the whole project screams Nxwrth if you are familiar with his style.
His love for otherworldy sounds and space is evident and it's awesome how he blends what you may consider ordinary, to sound extraordinary. His first track, Rage Against The Dying Of The Night, features an altered voice of a Welsh poet, Dylan Thomas, reading out his poem, Do Not Go Gentle Into That Good Light.
Notice how the poem's title links with the EP title? Who knew the eclectic producer was a lover of poetry. We would talk about how Nxwrth's title is sort of a mirror to Welsh's poem but we don't want to turn this into a literature class!!
The beats production on this EP is mad dominant which shouldn't be a surprise but man, the production is beautiful!! It's a whole new introduction to Ghanaian trap and should get a great response from trap music lovers.
The EP was Executive produced by DJ Kwamzy and all the vocals were done by Nxwrth!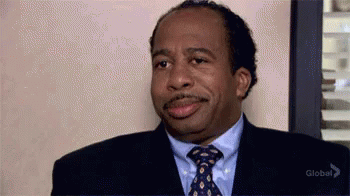 The third track on the EP really caught our eye. Titled Dada Boat like that old tv show us 90s kids used to watch,lol, there were voice excerpts from the show which brought back some nostalgia! The Dada Boat track is easily one of our faves. It's too easy imagining people jamming to the song heavy!
Hail Caesar, another song on the EP was perfect! You hardly ever hear a beat that's in tune with the title of the track!! This particular one is like a turnt mass service! The creativity, we enjoy am roff and there was barely any singing or rap to take your mind of the genius that was in the production!!!
If you're ready for something very different and you're a huge fan of Nxwrth produced beats, this is EP is for you! His influence is felt everywhere in the song which makes it extremely enjoyable. Even better, the project is available on Soundcloud only, his reason being the EP is solely for the kids. (There's a track there, titled For The Kids, for you great kids that have been supporting his music strongly!!) The EP is basically a free project for all Nxwrth fans and anyone who's ready to embrace something new.
Enjoy the EP here:
https://soundcloud.com/nxwrth/sets/rage-into-the-good-night
If you have a story you want to share with Kuulpeeps and the world, please do hit us up on Facebook, Twitter, Instagram