The Ghana Meteorological Agency has in a statement issued on Thursday, May 30, 2019, has warned that the country would be experiencing more rains today, Thursday, May 30, 2019.
"A rain-bearing cloud observed at 04:20 am on Thursday 30/05/2019, over the Gulf of Guinea is expected to affect the coast of Ghana between the hours of 05:00 am and 09:00 am," the statement read.
The Regions to be affected include coastal parts of the Central Region, Western Region and parts of the Greater Accra region.
The Ghana Meteorological Agency also warned that windy conditions are expected during this period.
Below is a copy of the statement: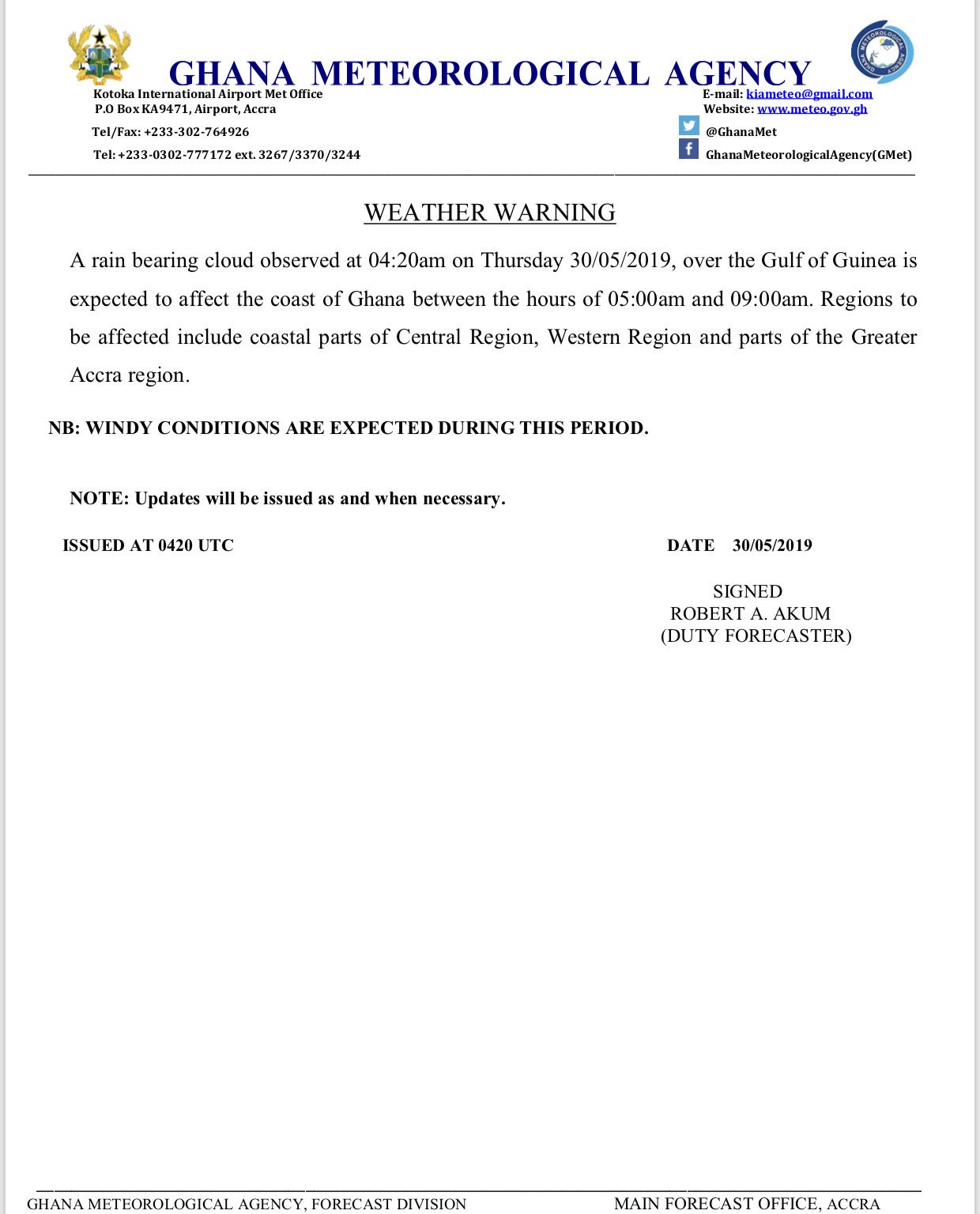 In the past weeks, the rains have flooded some parts of Accra and other parts of the country.
Yesterday, Wednesday, May 29 2019, a heavy downpour which lasted for about an hour caused flooding in many parts of Accra including East-Legon, The South Liberia Road, Accra, close to the National Theatre, and Kwame Nkrumah Circle.
If you have a story you want to share with Kuulpeeps and the world, please do hit us up on Facebook, Twitter, Instagram