Last week, we all convened at the Dome to watch our favourite artists win well-deserved awards…well at least some of us did. The rest of us just sat at home and watched on our televisions with our phones in hand cos who are we kidding? the VGMAs is more lit on social media!
See Also: Full List Of Winners And Losers At The 2019 Vodafone Ghana Music Awards
No one expected the turn of events… it happened so fast! Stonebwoy going up the stage for his Reggae Artiste of the year award, Shatta Wale leaving his seat with his squad towards the stage and Stonebwoy whipping out his gun ON STAGE… it's all we've been talking about. There are a  million theories and blame games going around…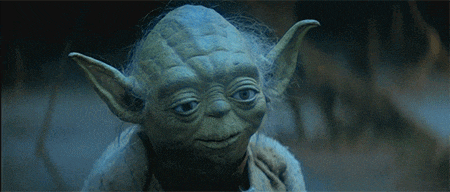 See Also: Here Is What The Law Says About Stonebwoy Pulling Out A Gun At The #VGMA19
Today, the VGMA board had a press conference where they revealed that they have indefinitely banned Shatta Wale and Stonebwoy from participating in the VGMAs. They would not be nominated for any awards and they will not be allowed to perform at the awards show.
See Also: JUST IN: VGMA Board Bans Stonebwoy And Shatta Wale Indefinitely And Strips Them Off Awards
This comes as a big blow if not to anyone at all, then the fans cos let's face it, the VGMAs is the most recognized music awards show in Ghana and to be nominated or to get an award from them is a huge achievement. Yes, artistes make music cos they love to and they make it for the fans but the whole point of awards schemes existing is because it is nice to know people appreciate what you are doing right? Let's put aside the bad organization etc of the VGMA and really look at this…to be banned is a huge deal and it should hurt a little.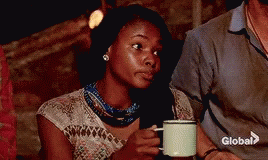 All is not lost tho… there's an upside to this. Somewhere in some corner, a couple of people are lowkey very excited. We aren't implying anything but…if the two most recognized dancehall artistes, fighting for the King of Dancehall seat have been asked to step aside and observe, what does that mean for the other reggae dancehall artistes?
See Also: Bhimnation? SM Family? Here Are 5 Other Equally Talented Dancehall/Reggae Artistes You Could Listen To
We know most of you have forgotten there's a whole Reggae dancehall industry in Ghana but there is! And there are A LOT of talented artistes being great in their own corner!
With the big guns out of the way, no pun intended, we will get the chance to actually appreciate other acts and they, in turn, will get the chance to prove to Ghanaians that there's more talent aside from the big two!
In summary…It's time to get an award y'all!! Thisss is your chance!!!!!!!!!!!!!
We can't stress this enough!!!!!!!!!!!!
If you have a story you want to share with Kuulpeeps and the world, please do hit us up on Facebook, Twitter, Instagram