All too soon the semester has approached its end and as we all are preparing feverishly for the 2018/19 end of semester examinations, which is slated for commencement on the 13th of May,2019 although some may have already started, here are a few tips to ensure your papers go well.
Be adequately prepared.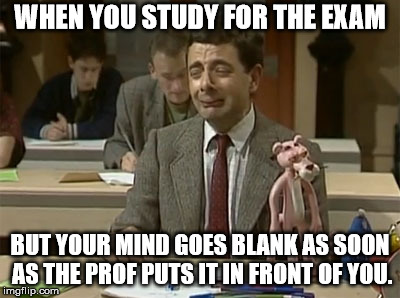 If you have not started preparations towards the exams, no worries it's not too late, just sit up and start studying because as I always say "Perfect planning prevents poor performance".
Start by going over lecture notes, PDFs etc. it might just put you back on track.
Also remember to have all your writing instruments, school ID card and other stuff you might need to be allowed into the examination hall, handy.
If you have misplaced your school ID card, you can visit the administration block to be given a chit to allow you to write your paper.
Also, remember to be time conscious, always try to arrive 30 minutes before a paper starts to be sure of where you are writing the paper, note that arriving 30 minutes into a paper guarantees you not writing that paper.
Know your index number and the examination hall it has been associated with.
Knowing your index number is a very important aspect of an examination because it indicates where you will be writing your paper.
Also, the examination halls and their locations are always printed on the Examination Timetable so just refer to it know where you will be writing.
If you are not familiar with the location of an examination centre, I advise you to take some time off this weekend and go on campus to search for the various places.
Familiarize yourself with the school's examination do's and don'ts.
Get acquainted with the examination rules to avoid getting caught on the wrong side of the law.
And most importantly, watch what you eat and get a bit of rest whenever you can.
Eat right and you will have no tummy troubles during exams week if you know what I mean *wink*.
A rested brain is bound to recall information clearer and faster, so please try as much as possible to get some rest to help with your retention power.
Good luck to you all and Godspeed, till we meet next semester.
Let's take you to a magical world of games. Visit MTN Game + for an amazing gaming experience!!!