We all know the cycle. Even after breaking up we have hope of getting back together with the new ex. We lie in bed and toss and turn thinking about the good times we had and pray for a sign that tells us that we should run back to them.
When we see anything that could be interpreted as a sign, we run back to them.
Soon after, all the problems you guys were having just come back again and you're jolted back into reality about the reason you guys broke up in the first place.
Sounds familiar? Smh… Keep reading to know how to resist that ex
Unfollow them on all social media platforms
It will be easier to remain single if you don't see your ex flourishing on social media. For some reason, when you guys break up, that's when you start seeing how fine they are.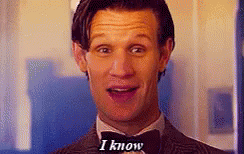 That's when they start gaining some nice weight in the right places Charley, or that's when they start gyming and their muscled bodies looking all hot! My dear, that's the devil taunting you. Resist him!
Acknowledge the loss
You have to! Some of you try to do hard girl or hard guy things but it's not necessary especially if you guys were dating for a while. You need to understand that you've lost the person and you cannot do anything about it. If you need to grieve over the situation at hand, you should.
If that one too involves you crying, or eating sweets, or eating a loooott… anything, you should do it charley. Just remember that life goes on and as you're there crying, he/she is probably having fun.
Appreciate your now'
Right here, right now, how is life? You might have built your life around them and now that they're out of it it might feel like you cannot do anything but charley… this isn't the time to be doing self-pity. Think about it this way; you now have a lot of 'you time' that you can use to improve yourself.
Catch up on studies, get closer to your friends (cuz let's face it when you're dating, everything in your mind is about you and bae), go to the gym, do something! Now that you're off the market, you have another chance to explore… get to know other guys, experience the single life, explore your sexuality. Live!
Delete their number
For some of you, this point won't even help you because you've chewed their number into your heads but we are just giving you time. You'll forget but this one de3 you must do it. Delete their number from your phone. Delete any back up you have. This will help you in those weak times that you can't stop yourself from calling them.
Don't talk about them with mutual friends
Don't do it. It's not fair to put your friends in the middle of your breakup. Apart from that, you might be dyyyiinngg to know how your ex is doing but don't ask. You might hear an answer you dread like "they're actually doing fine." or "they went out with this girl/guy" and you'll just breakdown all over again.
Babes… breakups are really hard to deal with but you need to pull yourself together. It's not the end of the world.
Let's take you to a magical world of games. Visit MTN Game + for an amazing gaming experience!!!