It takes time and effort to create and sustain a passionate relationship. But when you are committed to your partner and want to make your relationship last long term, you need to take action.
You need to make sure you aren't the only one who wants to be serious in your relationship. At the beginning of a relationship, it is easy to look past potential flaws in your partner because everything is new and exciting and you are highly optimistic that things will work out. However, some problems should not be overlooked. Check out the relationship red flags you shouldn't ignore.
1. Lack of communication
Yes… some people generally don't know how to communicate but you are in a relationship to learn. You should be able to trust your significant other so that if you have a problem, you can confide in them. People like this distance themselves emotionally, leaving their partner hanging, or having to deal with a situation on their own.
2. Not getting along with Significant friends and family members
It's normal if your bf or gf doesn't get along with some of your friends but if they don't get along with your parents too then ei… Red flag alert! Sometimes some parents don't really have anything against them but other times too, they see further than what we do since we are more or less head over heels in so-called "love".
3. Sorry is one – sided
Hah! Even if they were the ones at fault they'll do saaaa you'll be the one at fault and apologize. You saf you always shock cuz you don't see it coming. Red Flag Alert oo! Ei. You are dealing with a master manipulator!
4. No trust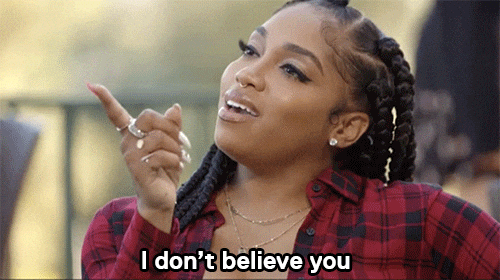 How on earth can you be in a relationship and not trust your partner? How does that work? We get it that some of the people with this behavior may not be calculated and malicious but simply a learned way or habit of coping but once you've decided to be in a relationship, you should try and trust your partner and confide in them. If you can't confide in your partner too, why are you dating? Red Flag!
5. They keep comparing you to their ex
How you tolerate this is shocking cuz we here at Kuulpeeps dont understand. Wow! The only logical reason why your partner will compare you with their ex is if they still like their exes. If your partner still likes his/her ex too… why are you guys in a relationship? Red flag!!
In conclusion, if you are sure that you can't live with some attitudes that your partner has then… Red flag!!
If you have a story you want to share with Kuulpeeps and the world, please do hit us up on Facebook, Twitter, Instagram