It really doesn't help that the greatest movie of all time premiered towards the end of the month….you know, cos that's one of the really broke times!!!
Avengers: Endgame!!!!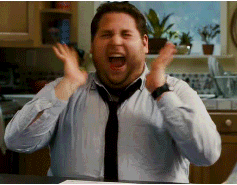 Axe Ghana made things easier for a couple of people. They offered free access into the Silverbird cinemas in Accra Mall to see the Avengers: Endgame movie by just showing their Axe-Cess card!!!
See Also: How Would You Like Free Axe-cess To The Premiere Of The Avengers: Endgame At Silverbird Or Watch And Dine Cinemas?
All you had to do was to buy 6 cans of the Axe deodorant spray and that's it! You received the elite magical card to secure your entry!
That simple!!!
Look at these guys…tell us they don't look excited getting to see the best movie ever?!!!
You slack but there's always a next time….right?
Keep your eyes glued on Kuulpeeps.com so you don't miss another amazing offer like this!!
If you have a story you want to share with Kuulpeeps and the world, please do hit us up on Facebook,Twitter,Instagram