Before you start getting judgemental, no one is asking you not to save yourself for that special day. We just want you to know all the benefits of "doing the do" on a special day.
Sex has numerous health benefits and they are listed below:
SEX STRENGTHENS YOUR IMMUNE SYSTEM.
If you are sexually healthy and active, you will need lesser and lesser sick leaves. This is because sex is really helpful in boosting your immunity and your frequency of falling sick due to colds and coughs will decline. This is because when you have sex, you will higher levels of antibodies in your body. So as to strengthen your immunity, you must have sex once or twice in a week.

SEX HELPS BOOST YOUR LIBIDO.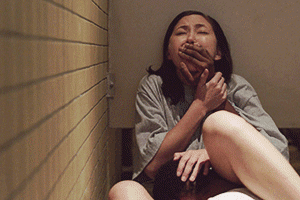 This is basically saying that practice makes a man perfect. The more sex you have, the more awesome it gets as it boosts your sexual libido. Particularly for women, when they have more sex, they have better vaginal lubrication, more elasticity and a boosted blood flow in their vaginal parts which makes sex better for them.
SEX HELPS BURNS CALORIES


couldn't hit the gym today? Never mind. Have sex. This is because sex is an amazing form of exercise. Some positions which are difficult and require strength can burn up to 300 calories! Generally, it is believed that sex for a minute will burn five calories. This means a half an hour session can burn about 150 calories.
SEX REDUCES STRESS

Sex produces the feel-good hormones in your body, hence, reducing stress and releasing anxiety. It can even boost your intimacy with your partner and help increase your self-esteem.
SEX LEADS TO BETTER SLEEP

When you orgasm, the hormone called prolactin is released in your body. It can significantly relax you and help you doze off as soon as you have sex.
IT CAN BUILD INTIMACY WITH YOUR PARTNER
Sex is a very strong means of bonding with your partner, after intercourse between partners, their dependence on each other, their trust factor and intimacy boosts up.
At least now you have an idea what awaits you on that special day.
If you have a story you want to share with Kuulpeeps and the world, please do hit us up on Facebook, Twitter, Instagram