It's April 4th and know what that means? It's Beyonce and Jay Z's wedding anniversary!!!
To honour this power couple's anniversary…here's a timeline of their relationship till now!!
The first meeting
Somewhere between 1990-2000, The power couple met. Beyonce met Jay Z when she was just a teenager. At the time, her group, Destiny's Child was the IT thing then!! She met Jay on a plane after performing at the MTV spring break festival. Know what's cute? In the song 713, on the Carters album, Jay Z basically told us he fell in love the minute he saw her! "Fate had me sittin' next to you on the plane//And I knew straight away, uh//The next time we would speak was like two years away"
Setting the foundation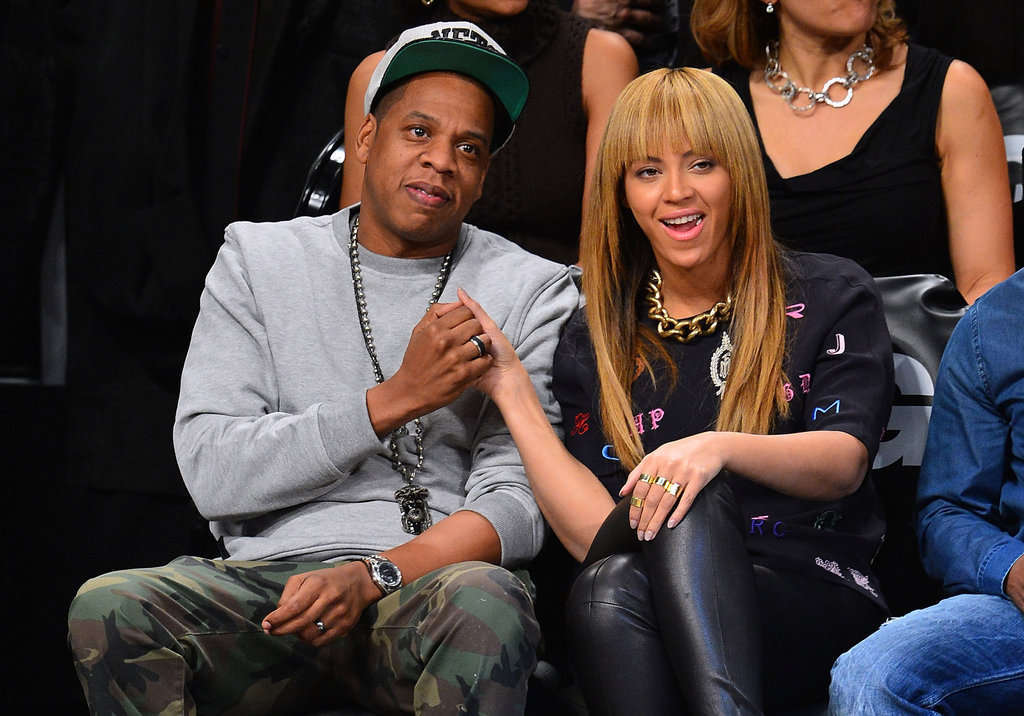 The couple started dating way after they met. Apparently, the two became friends and well, she had a boyfriend too so Jay didn't want to mess things up. They had long phone calls for about 2 years before deciding to make it official. "You had a man, you shut it down until you two had a break//…//You kept me up on the phone while you were away// You came back, I let you set the date"
Is you or is you not dating fam???!!!!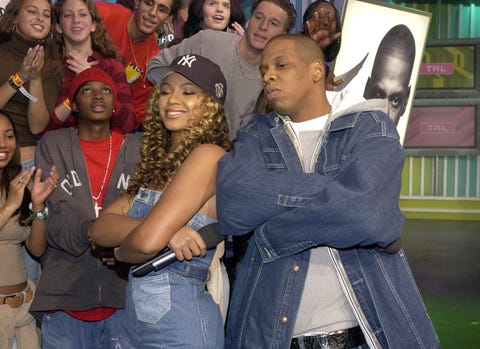 The power couple started giving us hints. Everyone started to think they were dating especially after they collaborated on the songs, Bonnie and Clyde and Crazy in Love.  They kept denying they were a couple and the anxiety was killing us cos…have you seen those videos??? The connection was electrifying!!!
The Relationship…CONFIRMED!!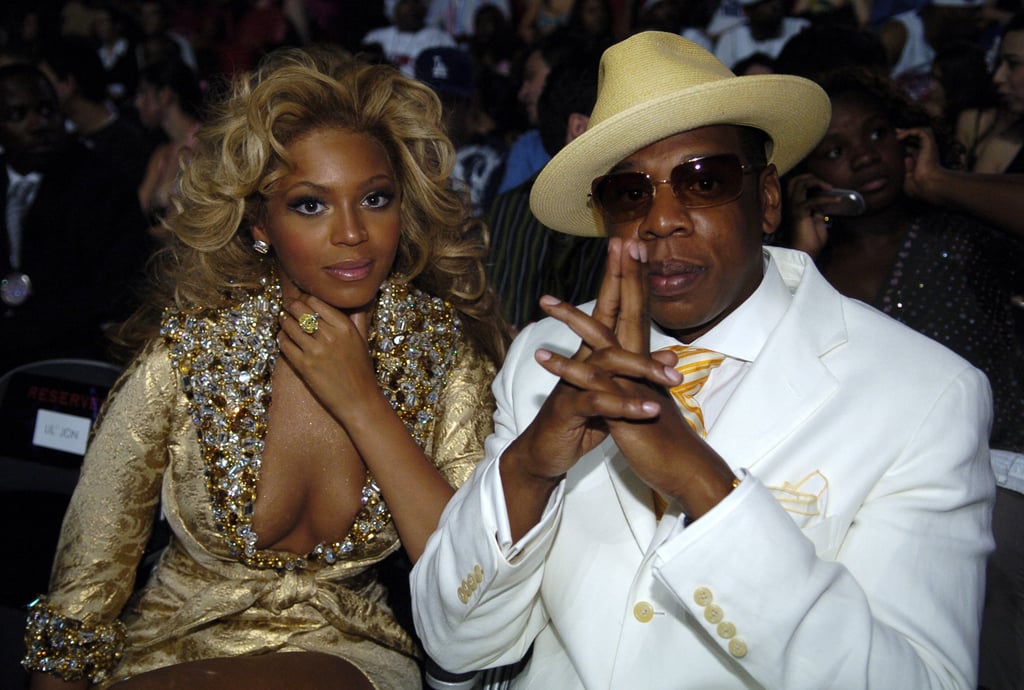 In 2004, the two finally decided to reduce our anxiety by making their relationship public!!! They showed up at the 2004 VMA's together, hanging on each others arms and that's when we KNEW IT!!
A Break-Up?
The couple went strong for 4 years and somewhere along the line, there were rumours that the two had broken up! What?? Nooooo!!! Jay Z may have been talking about the 'problem' they were having when he said this in his song, Lost Ones: "I don't think it's meant to be, B//For she loves her work more than she does me…And that's where we differ// So I have to give her free time, even if it hurts"
The Royal Wedding!!
Looks like Bey and Jay worked it all out cos in 2008, the two had a super secret wedding on 4th April!!! They never exchanged huge ass diamond rings on their wedding day. Instead, they tattooed IV, the Roman numeral for 4 on their ring fingers cos well 4 is an important number for them! Get this… Bey's birthday is September 4th and Jay's is December 4th and they got married on the 4th of the fourth month, April  So cute huh!!
Uh-Oh…Divorce?
We all saw that footage of Solange Knowles beating up Jay Z in an elevator! Everyone immediately thought…Uh Oh, what's happening? OMG did Jay Z cheat??? Jay Z cheated!! The couple never said anything happened but when Beyonce dropped Lemonade….sis!! We spilt our drinks cos the whole project just screamed: JAY Z CHEATED WITH SOME WHITE GIRL AND I'M PISSED!!! "Becky with the good hair" remember?
Anyway, Jay Z confirmed it all in an interview with David Letterman where he admitted that he did cheat on his wife.
Currently, the two have three kids and are doing fine.
Long Live the Carters right?