A friend with benefits is someone in your life for the purpose of satisfying your sexual urges. Before getting into such an arrangement, both of you should make sure you set the rules as to how you prefer whatever "friendship" that is going to go on. Be sure you're both on the same page before jumping into the "friendship".
1. You can be upfront about what exactly you want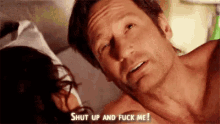 Sometimes when women are in a relationship, it's hard to express what you really want during sex (for some reason) but with FWB, you can say your mind charley. It's oddly easier to express yourself so you can achieve your climax since that's the sole purpose for the arrangement. It's easier to try new porn tricks you've learnt on your FWB. They exist to help you cross off some of your sexual fantasies.
2. Your time is yours
You aren't in a relationship with them so there is no reason why you should keep calling to check on them or have long conversations about how their day went or even have to see them when sex isn't even on the table. Strictly sexual meetings and that's all. You have an itch and they are to scratch it and the other way round.
3. You do not need to introduce them to anyone
Your FWB can be your little secret. There's something super sexy about slipping out of your house or hostel to meet up with someone who just wants to go down on you. You can leave all of the drama in other parts of your life for later — it's like a vacation from your real life.
4. No Drama
This is the best of it all! There is no drama. There's no "Why are you online but you aren't replying my texts?" or "Why haven't you called me in days?" or "Why are you flirting with that guy?". So far as you guys are doing what you agreed to do, you don't owe each other any explanations.
5. It's easy to end
Breaking up with anyone isn't easy, but ending it with a f*ck buddy is simple. There shouldn't be any tears or heart-wrenching discussions. If you're ending it with a FWB, it's because the sex stopped being fun, you found a someone else you actually want to date, or things got a little complicated in the Emotions Department. After all, you can always text them in a few months if you change your mind and see where they're at.
Do you have a friend with benefits?
If you have a story you want to share with Kuulpeeps and the world, please do hit us up on Facebook, Twitter, Instagram