Let's call a spade a spade; cumming together is one of the most legendary things to happen when having sex but it's so damn elusive!! Most men cannot even get their women to reach orgasm mpo to talk of cumming at the same time.
Here are the best positions to try if you want to achieve simultaneous orgasms with your man.
1. She Riding
When the lady is on top, she's the one in control of the movement—and that means it's a whole lot more likely that you'll be able to climax when you're sitting on top of your guy grinding your clitoris into him (or touching yourself) while he's inside you.
2. Rear Entry
It might seem like he's in control when he gets behind you but the truth is that this position is actually great for you to enjoy a very intense orgasm, either via clitoral stimulation or by stimulating your G-spot.
Doggy style actually allows for direct G-spot stimulation, and it can be done with short, quick thrusts.
3. 69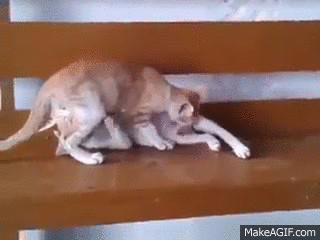 It's just much easier to gauge how close whoever you're giving oral to. You are in total control. You can either speed up or slow down depending on where you're at—and your partner can do same.
4. Him On His Knees With you lying on your back and your legs opened, have your man kneel in front of you and enter you from that angle. Not only will you experience deep penetration, but it's easy for him—or you—to stimulate your clitoris as you lift your hips toward him.
5. Missionary with help
With the help of the right toy, such as a couple's enhancer ring, missionary can be deeply satisfying. During sex, reach down and stroke your V-zone during sex, or hold a vibrator against your C-spot.
The benefits of climaxing at the same time as your partner are not only the intense romance of the connection but also the awesome fact that you get to pass out after your trip to Orgasm Town and we can't think of a better way to end the day.
If you have a story you want to share with Kuulpeeps and the world, please do hit us up on Facebook, Twitter, Instagram.