Kind courtesy the #ImperialLeatherLuxuryExperience 2019 train, some Kuulpeeps enjoyed the time of their lives as they were being chauffeured in a luxury Rolls Royce to their respective lectures theatres.
The atmosphere was all kinds of lit as students patronized the Imperial Leather stands on campus in a bid to get a ride of their young lives.
It was too real an experience to let it slip by.

As it stands now, the Rolls Royce experience will be the topic for the month and students will have a lot to talk about wherever they find themselves.
Sadly, the ride was enjoyed by a few students but the talk about the Beauty machine will be inevitable.
Squad will give all sorts of pressure and regardless of whether you took the ride or not, you may need to talk the talk some so that you won't feel left out. Lol!!
Here are a few tips you can keep up your sleeves to keep your head up in the Rolls Royce challenge (lol)…..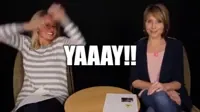 Starlit roof: the interior roof of the luxury machine has optical fibres hand stitched in the ceiling to brilliantly emulate the night sky. You can literally have your personal stargazing experience in the car. Cool huh??
Doors close by buttons: no need to exert energy in closing up the rather heavy doors of the car. There are buttons situated on the quarter panel glass that can operate and close the driver and passenger side doors.
Hand stitched goodness: the dashboard, carpet, and seats are all hand stitched with take time and the accuracy is nothing short of impeccable.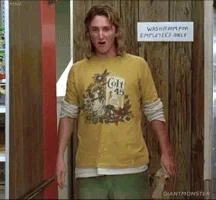 Not your regular kinda car: it takes 6 months to manufacture one Rolls – Royce and you can imagine the time, efforts and care taken to make sure the car is worthy of its hype. It is a heavy car: despite the small and light exterior look, the Rolls Royce weighs about 2.5 tonnes with a V-12 engine and accelerates at 0 to 60 mph in 5 seconds.
It is comfortable: the car provides isolation from the surrounding environment and it has super air suspension, making the ride smooth and easy.
The spirit of ecstasy: this is the named given to the emblem on the hood of the car. It is made with 24-carat gold and retracts inside the bonnet when the car is turned off.
Free umbrellas: no need to worry about getting wet when it rains and you need to get off. The car has a compartment on the driver's side and co- driver's side that houses and umbrella. It can be accessed with a push of a button.
Rolls – Royce has another meaning: Yep!!!. "Anything that is the best of its type" can be called a Rolls – Royce. Now try putting this in a sentence.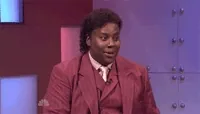 Roll – Royce is a British company: The Britts love class, no wonder this automobile is nothing but class. If you have a story you want to share with Kuulpeeps and the world, please do hit us up on Facebook, Twitter, Instagram