Samsung is bringing its range of the Galaxy J Series to campus through its Samsung Back to School promotion and we can't keep calm about it.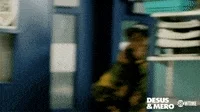 Now, you have probably seen the sleek and powerful build of the J series phones and wondered what you have to do to get one of these phones.
Well, the good news is here for you!
At some pretty cool and affordable prices, get your hands on any of the J series up for sale.
From the 26th of February to 2nd March 2019, be sure to pass by the Samsung Stand at Valco.
If you are thinking that is all of it then we are sorry to disappoint you.
Hell, No!
Get movie tickets, free data, T-shirt, baseball caps and other amazing giveaways on your purchase.
All you have to do is to visit our stands at Valco hall.