Being in KNUST at this time should be considered a lifetime achievement.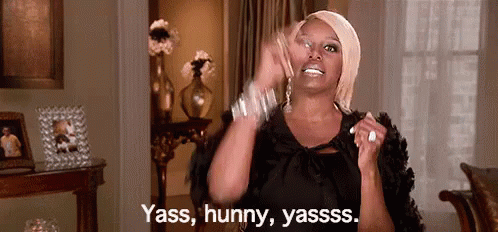 Finding yourself on the same campus with great young acts like Joojo Addison, Tibu, Broni at the same time is probably the rarest of events after the blue moon.
It feels like tech is overflowing with talents in this music thing and it certainly wasn't any surprise when KuulpeepsKNUST chanced on this young prodigy that had everyone talking last semester. TESLA RANKING tells us about his music, life and academics, how it started for him and what's to come. Here's a quickie we had with him.
Kuulpeeps: Tell us about yourself.
TESLA: I am Tesla Kojo Mensah and a final year student of KNUST, reading B.Sc. Quantity Surveying and Construction Economics. I am Tesla Ranking in music.
Kuulpeeps: Why Tesla Ranking?
TESLA: First of all, Tesla is my real name and that's what most people know me by and Ranking comes from my childhood admiration of 90s dancehall star Shabba Ranks.
Kuulpeeps:  How does a construction expert find himself in music.
TESLA: Haha, good question. Construction and music look the same to me because they all involve building something from nothingness into a complete state. They both require creativity, which is a gift God has blessed me with.
Kuulpeeps: Wow that's interesting. How long have you been at it?
TESLA: I have been writing music since I was 11 years old. But I have only been doing music professionally since July 2018
Kuulpeeps:  Quite recent then, what inspired you to finally take a step into professional music.
TESLA: Unfortunately, it was the death of the late Queen Ebony reigns that made me reconsider music. I was inspired by all that she had achieved at such a young age and that was enough to make me drop all the excuses I had made to myself to keep putting off the music
Kuulpeeps:  That's one touching inspiration, we all loved Queen Ebony. How has the scene welcomed Tesla since he emerged?
TESLA: It's been Amazing. I put out my debut EP in October 2018 'STING LIKE A BUTTERFLY' – and the reception has been very positive. People love the way I merge different genres together with ease. The dancehall song "Bashment freestyle" is clearly a fan favourite.
Kuulpeeps:  The SLAB EP definitely had everyone talking. That was a masterclass.
TESLA: Thanks, bro!
Kuulpeeps:  So what are your fans to expect this year. Any new projects?
TESLA: Yeah after my EP 'Sting Like a Butterfly' I would like to drop a few singles this year as a follow-up. I'm currently working on a song titled "Need for Speed" as my first single of the year. I'm hoping to release it very soon.
Kuulpeeps:  You really wan speed up the movement eh?
TESLA: Definitely chaley. We for speed up this year. (LAUGHS)
Kuulpeeps:  Lol that's smart Tesla. With respect to management. How are things in your camp? Are you under a label?
TESLA: No I'm still an independent artist. I have plans of starting my own label but I do not have the needed expertise yet so I'm holding on for a bit. I'm open to signing with a record label though.
Kuulpeeps:  Aside from Ebony's inspiration, is there anyone you look up to?
TESLA: Yes, definitely. My biggest inspiration is Fela Anikulapo Kuti both musically and politically. I also draw a lot of inspiration from artist like Burna Boy, Mugeez, Biggie Smalls, Skepta and Popcaan.  My earliest inspirations as a child were Esther Smith and Cindy Thompson.
Kuulpeeps:  That's a team of great musicians. They certainly do influence the kind of music you produce. Has music been hard on your academics? How do you make time for both?
TESLA: I haven't had any challenges doing both as I usually schedule my recording sessions during vacations and the early parts of the semester so that it doesn't conflict with my studies. The hard part is that I don't get the chance to visit radio and TV stations to promote my songs due to my lecture schedule. But hopefully, that will change after I graduate.
Kuulpeeps:  You do have some discipline in the keeping such a tight schedule.
TESLA: Yes, definitely! Learnt that from my Mum.
Kuulpeeps:  Interesting. Now that we know all about your music, let's get personal. Who is Anita?
TESLA: Hahaha I know a lot of girls by name Anita so this question is a bit confusing 😄
Kuulpeeps:  LOL bro, you can't play with our minds! You sang passionately about her in your EP.
TESLA: Lol I actually didn't know any girl named Anita when I wrote the song. It's actually about a girl I had a crush on, in high school. Her name isn't Anita though.
Kuulpeeps:  Really? So are you claiming single and ready to mingle?
TESLA: Lol I have a couple of girls I admire from afar but I'm not ready to make any move. I'm just focusing on my music and studies for now. So yes I am single but not ready to mingle.
Kuulpeeps:  Oh slow… boy ranking nuh dey fi de gyalems
TESLA: Mi nuh dey fi dem mi Breda! (laughs)
Kuulpeeps: haha …amazing having you on Kuulpeeps Tesla
TESLA: I had fun too Thanks a lot 🙏🏽💯
If you have a story you want to share with Kuulpeeps and the world, please do hit us up on Facebook, Twitter, Instagram