To start off, if you're a girl and you do not belong to a squad you're reeeaally missing out. Girls are generally dramatic and so just being in a squad feels like being in a movie or a series. So many personalities coming together to give you a whole family vibe and since even families fight, it happens a lot in the squad.
Everyone brings a little something-something to the table that makes the group dynamic work. You can't have a bunch of the same people in a squad because then it would just be boring.
With these different personas, you can be one or more but you cannot say you aren't any of them. If you don't have these personalities in your squad, you definitely cannot call them squad goals.
1. The Mom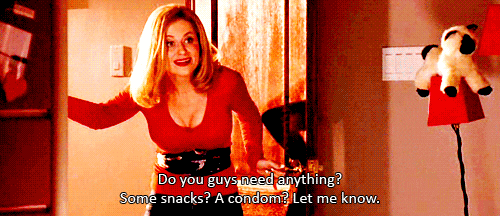 Where will your squad be without the mama of the group. She showers you guys with unconditional love and care. If there is ever a fight or quarrel, she is usually the voice of reason. If you guys are going clubbing or going to a party, she knows that automatically, she's the designated driver when coming back since chances that the rest of you will be drunk are high. She always encourages everyone to take their studies seriously (IKR… just like a regular mum). She's sometimes a little bossy, but at the end of the day, you know she's got your back.
2. The Dirty-Minded One
Cheeeee!! This girl can turn anything you say into something dirty. She finds almost everything hilariously sexy. She's the one you girls go to for advice about sex stuff. She's a walking library of kama sutra.
3. The Wild One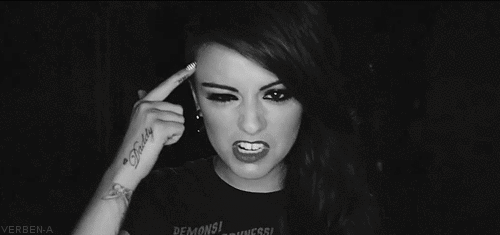 Come for any of her girls and she will descend on you wherever and whenever! Ei… you no dey fear?! She's undeniably the fiercest girl around who isn't afraid to not only spill that truth tea but spill it alllllllllllll over you. She doesn't mind asking her girls to hold her earrings as she gets ready to fight and draaaagg whoever she thinks has wronged her. Respect yourself and try and not be on her bad side ok?
4. Social Media Freak
She's always on her phone. See er… anything that is going on on social media, she knows. That thing that's trending but you don't seem to get the whole story? Trust that she has the answers. If you send her a funny screenshot from twitter, trust that she saw it days before you. She has a lot of followers and knows people by their handles. You want to stalk someone on social media? Look no further… she's the one for you.
5. The Life Of The Party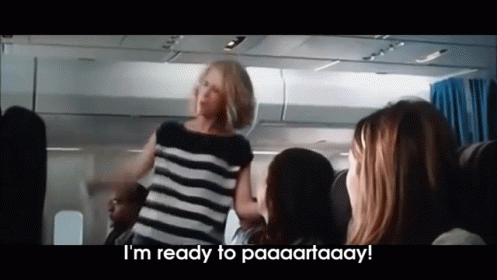 This girl knows each and every party that is being organized, she knows the people who are organizing it, she knows which of them would parp and those that wouldn't. She knows the events happening in the clubs and sometimes even knows the hosts and the DJ's. If you're in a queue outside a club and she's around, just holla at her and she'll sort you out with the bouncers since they know her too well.
6.  The Kokonsa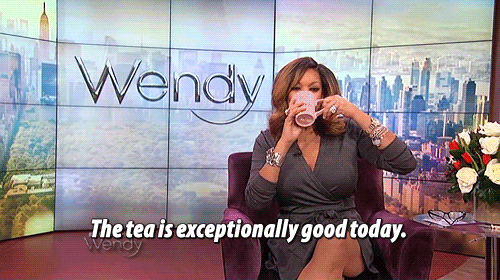 Ei this girl de3 she knows everything that's going on and knows everyone. She's always in the loop of the latest gossip, finds the dirt on your ex-boyfriend's new girl, and solves all mysteries pertaining to the squad.
7. The Popular One
Ah. If you're walking with her de3 you'll bore every minute. She's always stopping to greet someone or talk about something with someone. When it finally hits her that she was with someone before she'll sometime introduce you saf. Do you want links? She's your best bet. Even if she doesn't know the person directly, she probably knows someone who knows that person.
8. The Smart One
You literally have to drag her out of her room to hang out with her since she's studying for that test which would be taken 2 months from now. Her favourite time of the day is spending time learning new things… oh and then hanging out with you guys. You tend to go to her for explanation even though she probably doesn't do your course. She is the one who cries when she gets a B+ since that's the end of the world for her.
9. The Funny One
For some reason, she's very funny. When you guys see her nooorr you start laughing because you know she has a lot of funny things to say. If she starts narrating something er… everybody starts rolling on the floor with laughter.
10. The Boy Crazy One
She knows every cute guy who lives in the hostel. Every week biaa and the boyfriend. She's always surrounded by boy drama. This girl has her head in the clouds a bit too often but you couldn't live without her. She's great for pointing out the good looking guys within at least a 50ft radius at any given moment, no matter what the location or occasion. Her superpower is telling the difference between a guy who genuinely likes you and the guy who just wants to eat.
We're sure you will definitely find your persona. Do tell us which personality you belong to.
If you have a story you want to share with Kuulpeeps and the world, please do hit us up on Facebook, Twitter, Instagram