The SRC has finally succeeded in getting the SRC App up and running with some cool features to make the app worth having.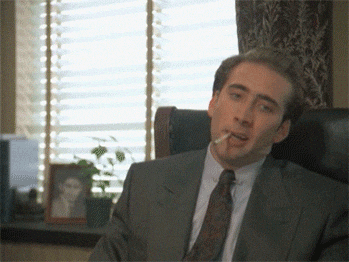 The previous version of the App was nothing to write home about, leaving many students uninterested in having the app on their phones. The few that had it too eventually deleted the white elephant from their phones. However, the new and improved App seems promising and y'all Kuulpeeps should definitely have this App on your phones.
Let's walk you through the cool features the App presents.
Ready????
Trendz/ Moments
This feature provides a platform where students can share their thoughts, articles, news, events and other trendy stories or moments as and when they happen. Users can view posts from friends they follow on the application. We go see den read things chale!!!!
Announcement/Notices
This feature allows students to receive instant information from the SRC or administration without having to wait for long drafted letters or communique.
Students Portal Access
Another cool feature that gives students the luxury of accessing their student's portal with the click of a button. This will save students the stress of having to log in and out over and over again in web browsers. Once you log in on the App, you can access your portal with ease.
Joint Locator
A new feature that the old App didn't have. The Joint Locator provides a map of all the halls, food joints, lecture theatres etc on campus. Locating food joints and hostels especially have never been this easy!!!!
Pasco Hub
This section provides students with access to past questions to aid them in their respective academic pursuits. There is no need now for fighting over photocopies in class and wasting money on getting copies. You can have a stream of past questions at your disposal in your comfort zone. Now, this is sweet!!!!
Constitution
The rules governing students conduct, various committees and offices of the SRC can be found here. Get to know your rights and its related responsibilities, the jurisdiction of the various authorities and others like never before. No need to scurry for a hard copy of the constitution of the land when you need clarification about something or you want to buttress a point. You can literally walk with the law in your pocket now.
Executives
Get to know your SRC executives and find out more about them in this section. Now you can how and who to go to when you have an issue to be addressed.
Download the New App on the Google Play store.
If you have a story you want to share with Kuulpeeps and the world, please do hit us up on Facebook, Twitter, Instagram