We all have tried to create a jamming playlist from our music libraries.
But let's admit, your picks ain't that fire as the DJ that blew your mind at that party huh?.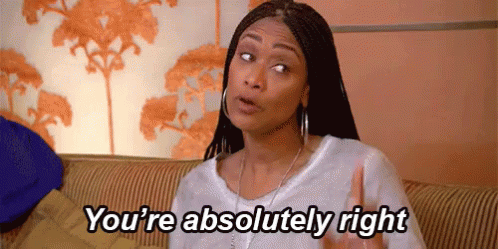 We had a chat with one of the finest Disc Jockeys on campus and he had us on our feet the entire time…
Kuulpeeps: Hello
DJ Jeslord: Hey
Kuulpeeps: Hope you are fine?
DJ Jeslord: Oh yes by His grace
Kuulpeeps: So what is your full name?
DJ Jeslord: Jeslord Ackon-Mensah
Kuulpeeps: Which year and what course are you reading?
DJ Jeslord: Final year, BSc Development Planning
Kuulpeeps: That's nice, So what made you start Djing?
DJ Jeslord: I started in the second year. I was actually taught by another DJ (DJ Flaiva). What happened was that we were in my room and he was DJing then I told him to put in a track and it matched. Then I asked him to teach me more, So I started DJing as a hobby until I became better and commercialized it.
Kuulpeeps: Interesting..so what inspires you to do what you do, like what gets your creative juices running.
DJ Jeslord: The thing about DJing is making people happy. Seeing people get up from their chairs or the excitement on their face alone when they hear their favourite songs being played is a whole inspiration for me.
Kuulpeeps: That's very cool. How many mixes have you done so far?
DJ  Jeslord : 3 so far; Jam jam session, Shaku Waves, Grime and they're all on Sound Cloud.
Kuulpeeps: And how were they received by people?
DJ Jeslord: Lool I guess my total plays on Sound Cloud would answer this question, just this January I had over 12000 plays from last year.
Kuulpeeps: Wow that's very impressive.  Do you feel like you are always in competition with other DJs?
DJ Jeslord: Competition is always part of us as humans, but I do what I do best, my play could be better than someone's and vice versa so one way or the other there's competition.
Kuulpeeps: Ok cool…How extensive is your music library or song list? What genres do you mostly cover?
DJ Jeslord: Hip pop Hip-life, Dance hall, R&B, Gospel, Naija, Grime, Afro beats, Afro-pop, Reggae.
Kuulpeeps: Have you performed at any events like weddings,…etc
DJ Jeslord: I did my first wedding just last week, I played Echo Fresh'a'fair. I'm the official DJ at Ike's cafe and grill and I play at the base cafe every Friday, I also played parties; Trace and The One
Kuulpeeps:...looks like you have your hands full, Shows how talented you are.
DJ Jeslord: Thanks
Kuulpeeps: Welcome dear.  How do you keep your music collection up to date?
DJ Jeslord: I always download songs from the internet and copy the ones I don't find on the internet from other DJs.
Kuulpeeps.Can you describe your style?
DJ Jeslord: My style of play is no different from other DJs but the unique thing about it is that I jam my crowd from beginning to end and my switches are just on point.
Kuulpeeps: And also what do you do to motivate the crowd when no one is dancing?
DJ Jeslord: I become sad when I'm playing songs and no one is moving the feet, So what I do is that I try to understand my crowd because there are certain crowds they will never jam to you if you don't give them what they want
Kuulpeeps: That's pretty cool
DJ Jeslord: Is it cool?
Kuulpeeps: Yh..some DJs just play whatever they want forgetting they are playing for people…so you trying to understand the crowd is pretty cool. Have you faced any challenges since you started DJing?
DJ Jeslord: Yeah, my laptop was a desktop laptop so when there's no power I can't play, I quite remember one of my gigs, I was playing then someone just touched my laptop charger and the laptop went off. I was really ashamed. Also at first people didn't really believe in my skills so getting gigs was very difficult.
Kuulpeeps : Oh we can imagine
Kuulpeeps : Are your parents supportive?…do they encourage you to keep on going?
DJ Jeslord : Yeah that's one factor that keeps me going.
Kuulpeeps : That's great..most parents are against their children venturing into music.
DJ Jeslord: Yeah,that was how come the guy who taught me how to DJ couldn't pursue  his dreams.
Kuulpeeps :That's  sad. Is DJing  lucrative for you and will you pursue it fully after school?
DJ Jeslord: Yeah it is lucrative. I will but it will be for a while, It won't be a long lasting job,my dream is actually to become a policy planner so I would leave the disc jockey business and pursue that one too. But the thing is we can't predict the future.
Kuulpeeps : True. You don't mind me asking personal questions right?
DJ Jeslord : It depends on what you wanna ask.
Kuulpeeps : what is your grabbing status
DJ Jeslord :  I just saw this coming
Kuulpeeps : lol
DJ Jeslord: Lool I like to keep that aspect of my life to myself , I hope you understand
Kuulpeeps: Ooh,Yes please
Kuulpeeps: Any advice for people
DJ Jeslord : Follow your passion, pray and then don't let your limitations scare you. Try and be a better version of yourself each day, be good to everyone and most importantly be humble.
Kuulpeeps : Thank you for your time, It was great interviewing you.
DJ Jeslord: Thank you too.
Listen to all of DJ Jeslord's mixes here
https://soundcloud.com/djjeslord/grime-mix
If you have a story you want to share with Kuulpeeps and the world, please do hit us up on Facebook, Twitter, Instagram