So last week, we shared an article about the different protein treatments that you could indulge your hair in. What we failed to mention was the importance of investing in protein treatments for your hair? What's the big deal? Can't we just wash and go? Keep reading to find out more about the benefits your hair gets from protein treatments.
Now, first of all, women who routinely do the following to their hair will gain a lot from regular protein treatments:
Colour
Relax
Texturize
Heat style
Protein plays a monumental role with damaged hair, as it helps to repair cell tissue. If you do not ingest or otherwise consume an adequate amount of protein in your diet, your body will retaliate.
It will proceed to ration the protein you do ingest. It will try to apply it evenly around the body, thus supplying less of it to your hair follicles. Without natural protein for hair, it can become dull, dry and brittle. Left untreated, brittle hair can contribute to premature hair fallout and thinning.
Moreover, because hair strands grow in phases, if your hair strands do not receive enough protein during their growing phase, more hair strands may prematurely enter the resting phase at the same time, expediting the appearance of hair loss.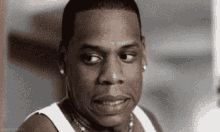 Homemade protein hair treatments only target and nourish the outside of the hair, helping to strengthen the integrity of hair shafts from the outside in. However, for maximum results, you have to target your hair follicles too. This means that you need to address treatment that works from the inside out as well by ensuring your body ingests enough protein each day. Eating enough protein will ensure lustrous, strong hair. 
We hope this article has inspired you to do well to add protein treatment to your hair care regime. It really is necessary.

If you have a story you want to share with Kuulpeeps and the world, please do hit us up on Facebook,Twitter,Instagram