It's Christmas season again and you all know what that means right??
Yeah, gifts and all that but you know what it really really means right?
Abrokyire is coming to Ghana!!!!!
Most of us are anticipating the arrival of friends and family that have been out of the country for months or years and the fact that they are finally coming back for a couple of weeks to spend Christmas with us makes us so excited!!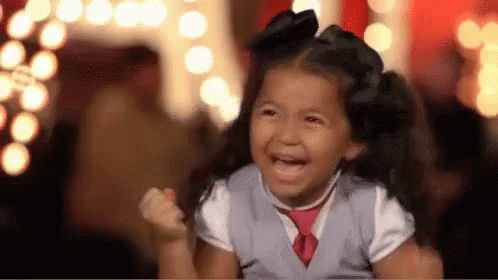 Yes, it's nice cos you'd get an abrokyire paddy to roll with for people to see that yeah you have amanorne friends and relatives. Another perk is when they bring you gifts. Doesn't matter if it's chocolate, T-shirts or a couple of clothes. All that matters is you got something from abrokyire right?
Now in as much as we love them…after a couple of days, they can get mad annoying cos they will b*tch about everything like some of them didn't leave Ghana some months ago norrrr.
Your abrokyire people will complain about the heat two seconds after they leave Kotoka airport. I mean, white people don't cry about it like the girl who just left some months in SHS to continue schooling abroad. "OMG the heat! my gaad I'm in a furnace!"
Well, what did you expect tho? It's Ghana. In Africa. West Africa.
Oh and this will definitely start few hours after they drop: "Oh ma gaaad data is so f*ckin expensive whyy!? Where's the wifi?? I only posted about 50 snaps and watched the snaps of all my 12 besties holidaying in different parts of the world and facetimed my bff to scream and shout i'm in Ghana and watched Youtube tutorials on how to get the perfect tan while vacationing in Africa. That's all!!!"
Now there's something about the borgers when they come. THEY ALWAYS WANT TO CHILL!! "I'm booooored. i been seeing tweets about Serallio and Bloombar and my friends told me about Twist. We have to go there"
Calm down sis! We just went out on Monday, Tuesday,Wednesday and Thursday. Money don't sh3daa dey in the system like that wai. Can't you like…i dunno..sleep a little??? The dry days of January are coming. we begyew.
You'd think these abrokyire visitors came to make dollars and pounds rain on you. Ha! Ha! Ha! They will drag you out and they will convert anything they spend their money on into their currency. Oh that's like 20 dollars. ayyyyy!!! I'm not about to pay that amount for just a bag of chips and some wings!!!
That brings us to the fast food. The Fast Foods we love and adore here are not enough for them charle. "Is that a Burger King??? OMG!!! Eww why does it tatse so different??? and why is it mad expensive??? "
Abrokyire girls will complain 24/7 at people staring at them. Yes, it's rude but we are sorry it's not every day we get to see girls walking around so freely around Accra in bum shorts, a crop top, a navel piercing and an anklet. It's new. People will stare.
And those who don't find themselves in East Legon are usually barely in Accra or are living with family somewhere in Accra or beyond Adenta??
Her: 'Hey come pick me up let's go grab something to eat'.
You: Where do you live?
Her: 'Umm just Weija'
NB: Weija isn't weija you know. They're probably referring to a place beyond Kasoa but hey let's call it Weija.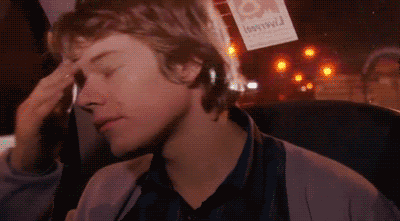 Also, prepare to hear this phrase over and over again: "You cannot do this in the US" or "you cannuh do this in the UK bruh!" Yeah every sentence will be punctuated with these words in every situation you find yourself in.
Anytime any of these happen…just breathe. Take a deep breath and think about all the extra points you'd get from having an abrokyire person by your side. Their accents will open doors to some clubs but also know that, their accent will also increase the price of some things. So…know when to let them shut up and when to talk and you'd have a great time!!
See Also: #DecemberInAccra: People!! Show Us Your December Money!!!! Here's A List Of Where All The Enjoyment Will Be This December!!
If you have a story you want to share with Kuulpeeps and the world, please do hit us up on Facebook, Twitter, Instagram