Deck the halls with concert tickets, fa la la la la, la la la la.
T'is the season for enjoyment fa la la la la, la la la la
Yaaasss Christmas is almost here and as we all know it, the season brings all sorts of enjoyments whether you're with family or with friends. There are so many concerts this year er! We don't even know which one to go for, ei, provided you have December money.
Read also: #DecemberInAccra: People!! Show Us Your December Money!!!! Here's A List Of Where All The Enjoyment Will Be This December!!
Anyways, if you've read the above article and you already have your December money, then we have to sort out what to wear anaa? Let's go ahead then.
GUYS
For you the guys, its quite easy to dress up and go for these things. If it's a typical concert, jeans trousers or a pair of shorts, a top and sneakers would do. Oh! Throw on some shades or cap too! You people don't really have to stress like the ladies who have to make sure they impress whoever they think is watching them.
There are some award shows coming up as well and depending on your personal style, you can put something on and represent live and colored.
LADIES
For outdoor concerts, there are a variety of options to decide to go with.
Biker shorts 
This craze really is everything as you can pair it with a T-shirt, slides and a waist bag. Get a cap, and you're sorted!
Or you can pair it up with a cropped sweater, waist bag, shades, and sneakers.
There is the option of buying the two piece kind. The types with spaghetti strapped top. Pair that with a denim jacket and sneakers. You can choose to wear either a jungle bag or waist bag.
Romper/Playsuit
These paired with a denim jacket and sneakers and a side bag will get you to any concert you want to be in.
Jeans Shorts
Whether its the very tight fitting ones, high waisted ones, bum shorts or the vintage ones, so far as you pair them with nice tops, you are ok kraaa.
Mini / Denim Skirt
Oooouuu denim skirts with sneakers and a side bag or jungle bag gives you sweet schoolgirl vibes which is actually genius for some events this year like the Ice Cream Festival.
Bodycon dress
This with cropped denim sweater gives off some very cool vibes.
You can also wear it alone but accessorize it a bit with your necklaces, chokers, anklets, and bags.
Mini Skirt
Pair these up with cute tops and sneakers or high heel boots and you're sorted out!
Jeans trousers
Wearing normal jeans paired with a white T-shirt with the front tied into a knot giving cropped top vibes and cuffing the jeans and wearing sneakers is a whoooollle vibe! It's not even expensive! Get you some cool shades and then you're ok kraa to go out.
Don't forget that you can make every look chic by pairing them with heels. Make sure you avoid overdressing oh! Don't go out and embarrass yourself.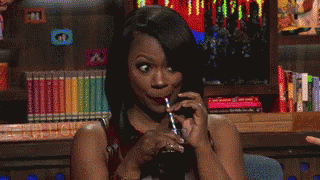 Anyways, have fun this Christmas but keep in mind the reason for the season!
If you have a story you want to share with Kuulpeeps and the world, please do hit us up on Facebook, Twitter, Instagram