Y'all know the rule for this December right??
Chill so hard that enjoyment begs you to stop!!
We already started spending our December money and you've missed out on a couple of events already!! First there was the Kweiks DTC Experience on 1st December and on 7th we had to split ourselves into many parts just to be at Worlafest at Alliance Francaise , The S Concert at Trade Fair and Wiyaala's concert at Alliance too and oh we played games at Ampe League on the 8th at Serallio!!
Now that you see what you've missed, here's where you need to be this December!!!!
Promise Land with King Promise on 15th December at Crystal Park
It promises to have performances from the biggest names in the industry now now. The best part is, there'd be games and a meet and greet before the concert officially starts in the vening!! Yhup so you get to mingle with your artistes efore they thrill you later!! Tickets are going for 50 cedis. Call 020904196 for tickets enquiries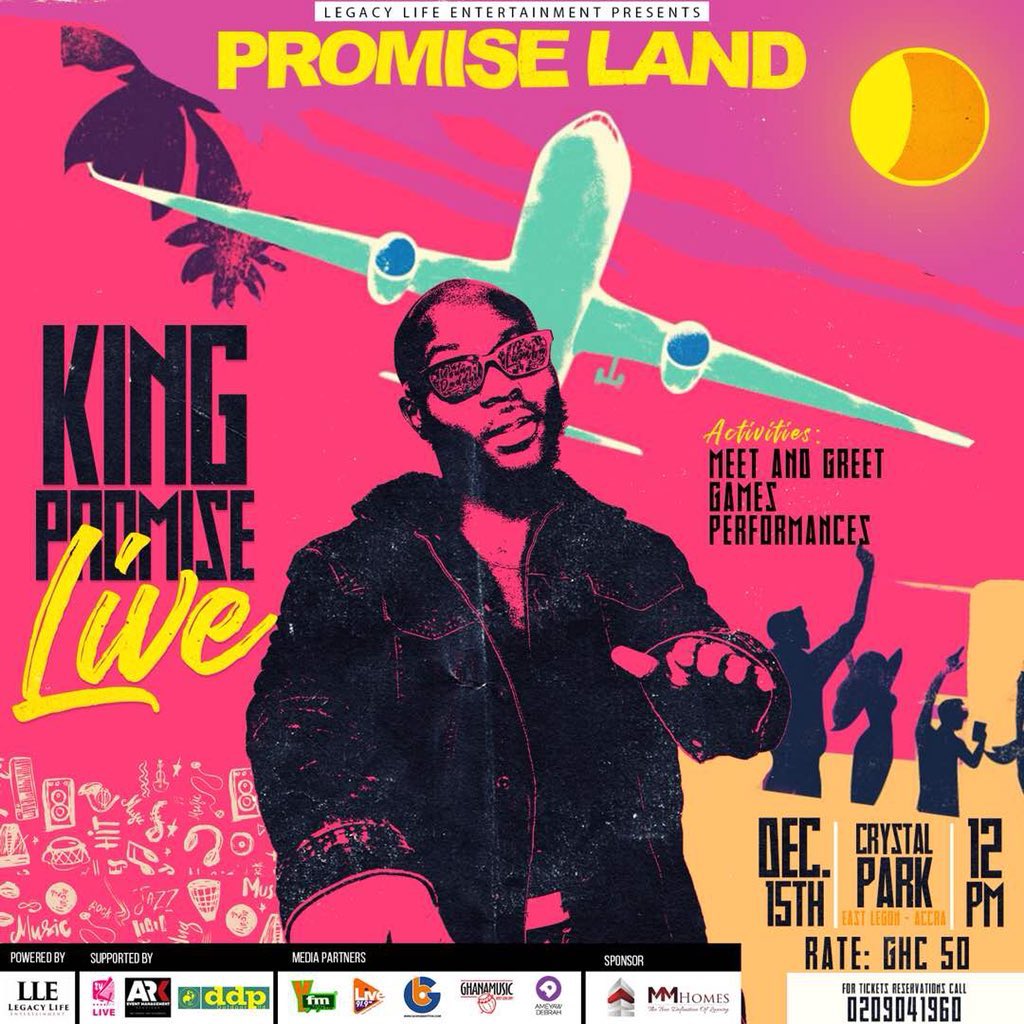 Snkr Design Collect on 15th December at the Lokko House
If you're a sneakerhead…you need to be there!!
Kuami Eugene's Rockstar Concert on 15th December at Kumasi Sports Stadium
If you're down for a road trip to see the Rockstar perform, do wild!! Tickets are going for just 10 cedis regular and 50 cedis VIP. Vyrusky will be playing so you know it's definitely going to be extra extra!! You can get the tickets online on www.ticketmiller.com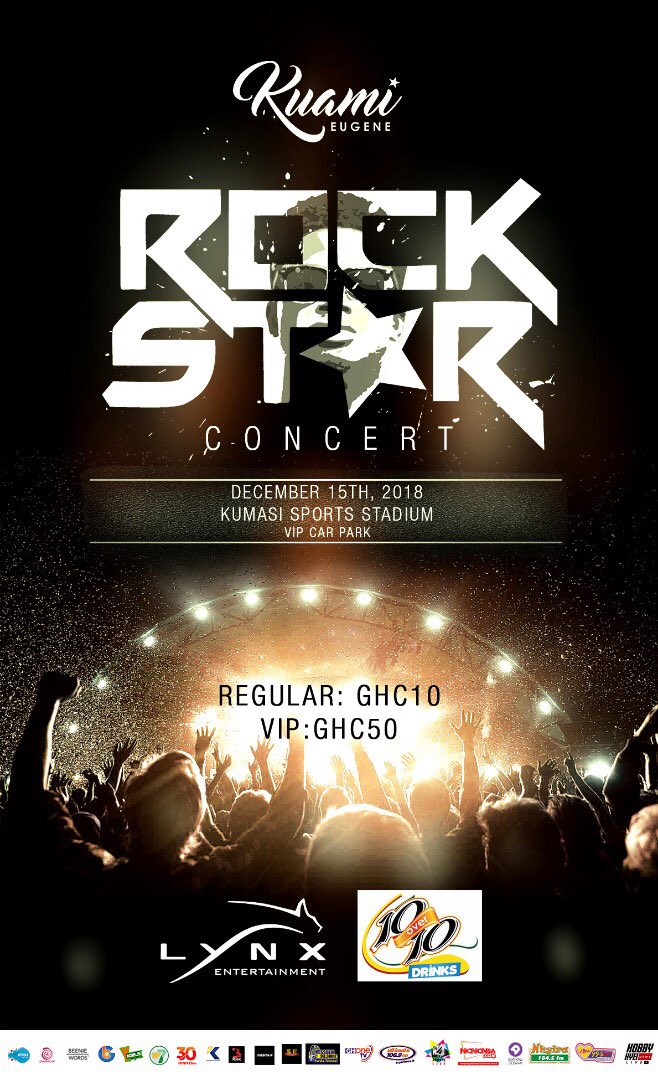 Crusade 3 with La Meme Gang on 20th December at Crystal Park
If you've ever been to a La Meme Concert, you KNOW it's always lit!! This year, the artiste lineup is crazy!! Tickets are going for 40 cedis Call 233 27 938 8738 / +233 27 140 7974 for yours ASAP!!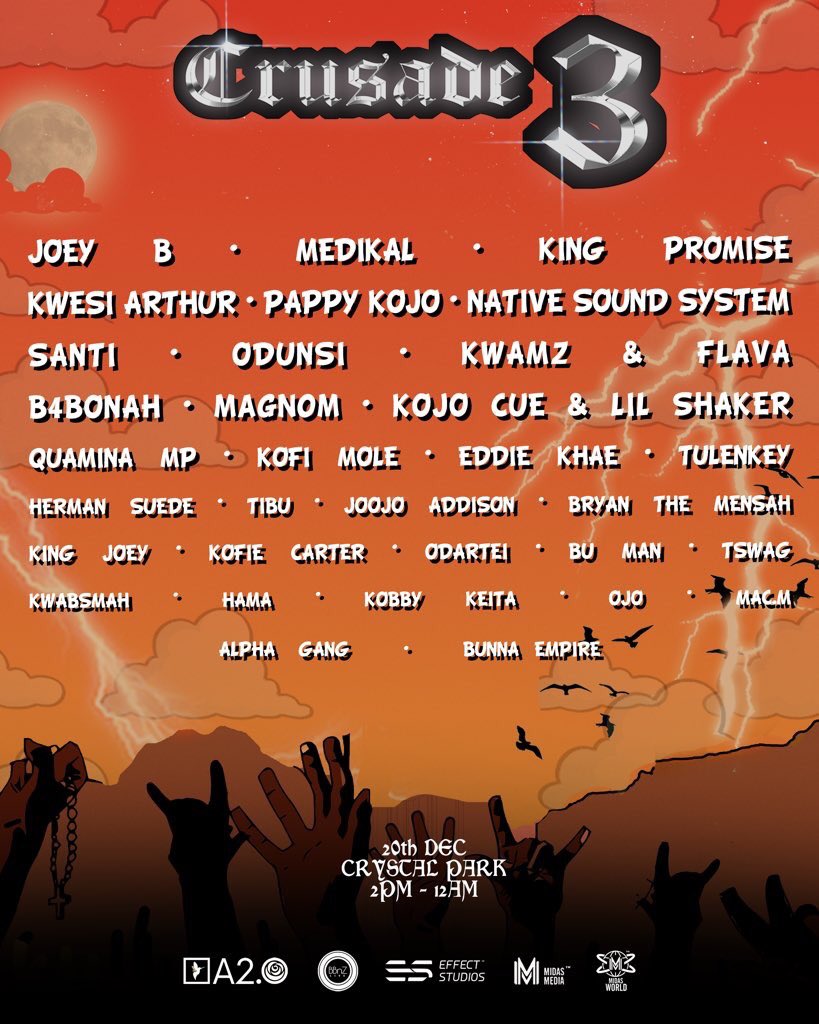 Sister Derby's Kakalika Pop Up Shop on 20th December at Bello Edu In East Legon

If you love the new Kakalika hit single by Sister Deborah, then you should definitely be at her pop up shop in East Legon on 20th December to jam, eat and buy her Nurd Tees.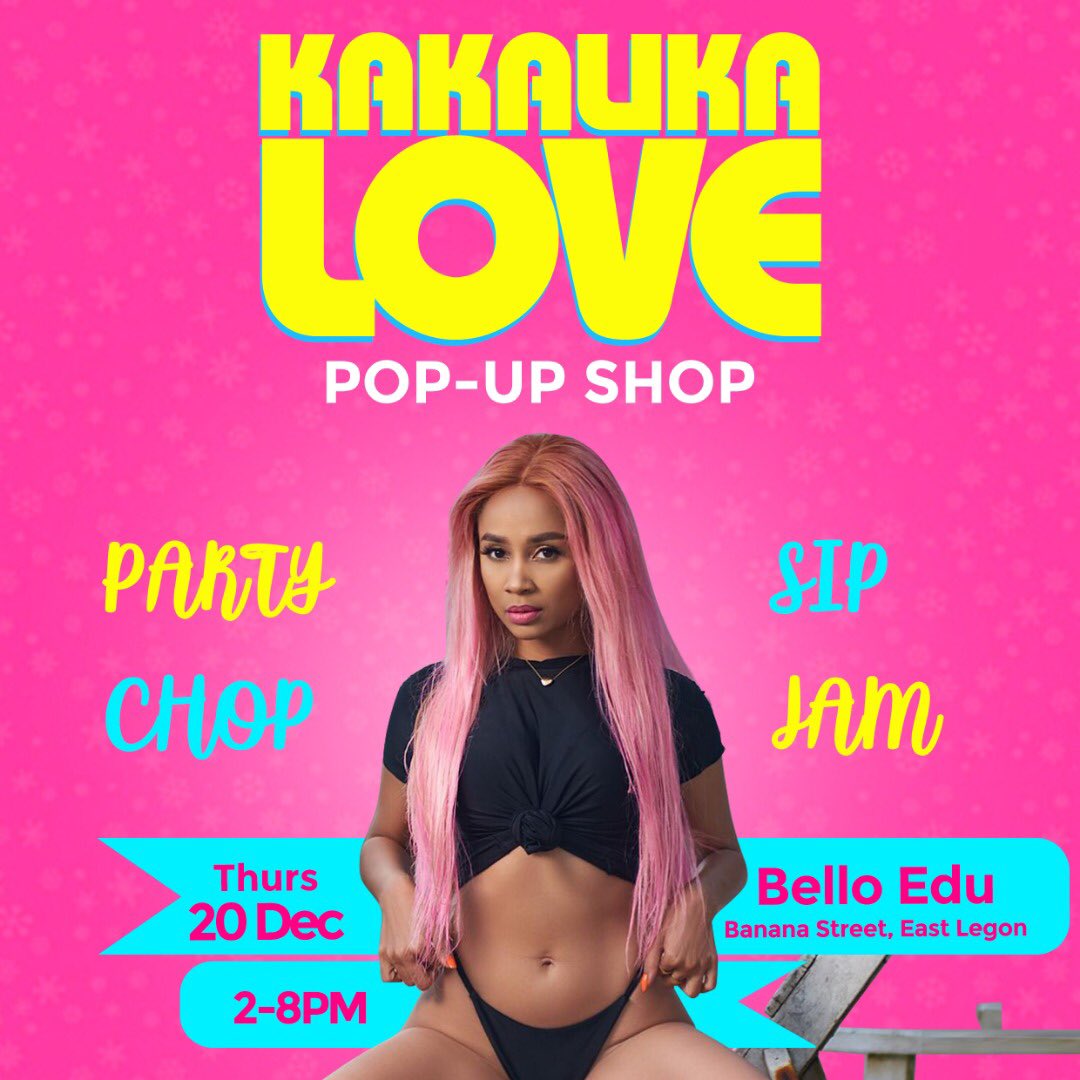 Iam Tic Concert with Tic Tac on 21st December at the Bukom Boxing Arena.
The Legends are not leaving the Christmas enjoyment for only the young ones this year!! He's got Kuami Eugene, KiDi, Guru, Tinny, Prince Bright of Buk Bak fame, Guru, Article Wan, Donzy, Nero X, Nii Funny and AK Songstress all lines up to perform!! Tickets are going for 20 cedis and 50 cedis.
Medikal's Forget Everybody Concert on 21st December at West Hills Mall Car Park
Medikal swears the misbehaviour is going to be mad!! so leave the heels at home ladies!!!
PAY ATTENTION 🚨 21ST DECEMBER- WEST HILLS MALL CAR PARK 🚨🚨 #AMGBEYONDKONTROL CONNECT CONCERT 🚨🚨🚨🔜🔜 pic.twitter.com/61OTsUgnNc

— EL CHAIRMANO (@AmgMedikal) November 6, 2018
Girl Talk with Efya on 21st December at the National Theatre
Efya's headlining this year's Girl Talk too and remember…it's a Girls only event! No men allowed. Regular tickets are going for 120 cedis and VIP for 170 cedis. You can get your tickets online, on www.ticketmiller.com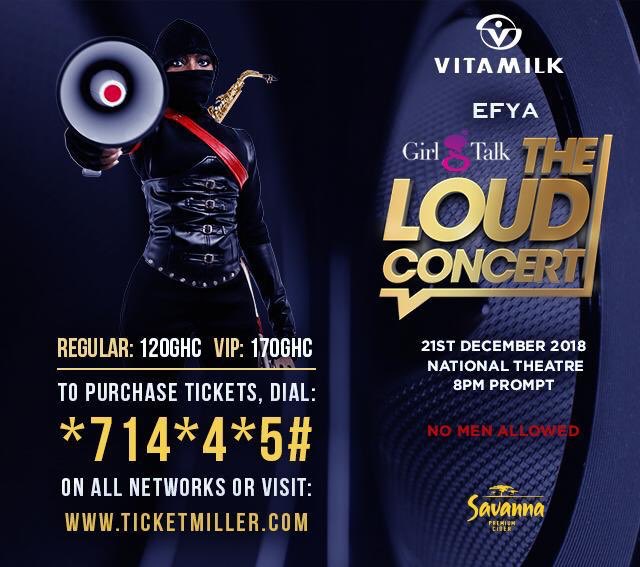 Ayat's Madfest is happening on 22nd December at the Madina Number One
Pass through and watch Akan, Yung Pabi, Bryan The Mensah, Quamina MP, Kofi Mole and more perform!!!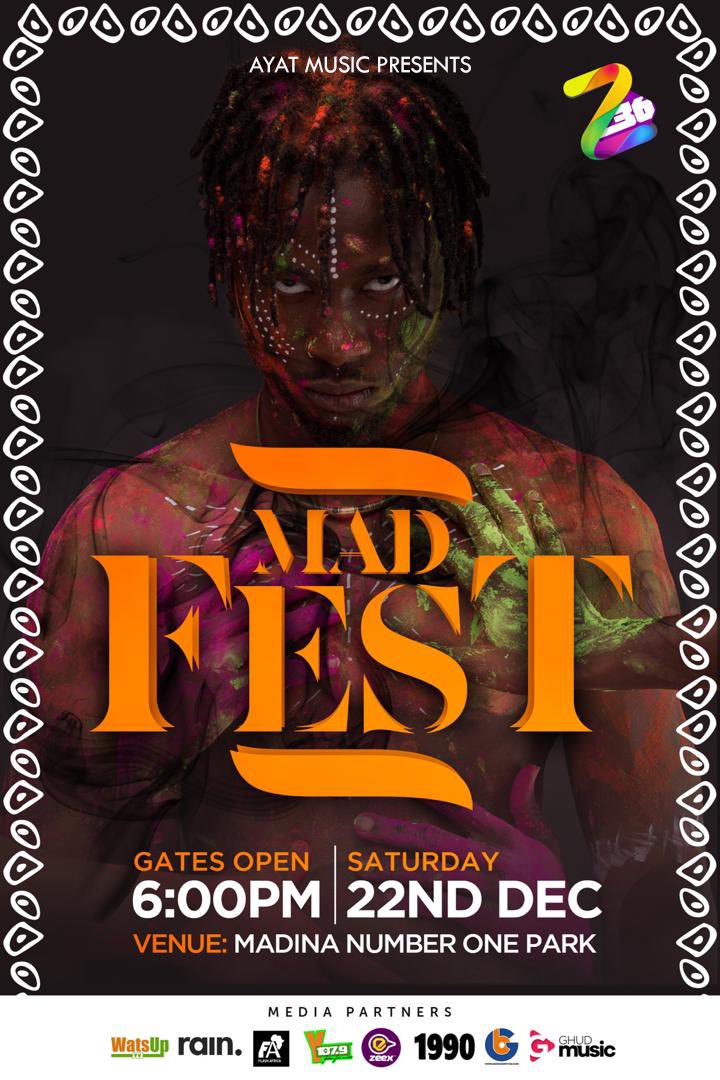 Accra Fast Food Fest on 22nd December at Memory Lane Art Park
It's the official cheat day for everyone on a diet. If you love junk food, you know where to be! It's just 20 cedis to get in!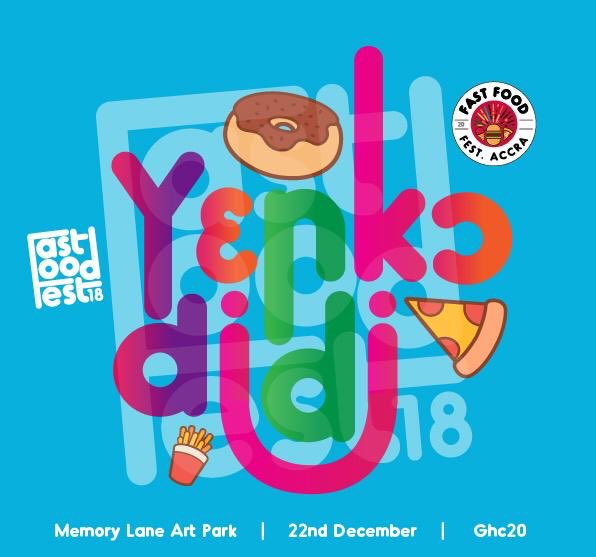 The Waakye Summit on 22nd December at the Efua Sutherland Park
Every waakye lover is going to be in one spot!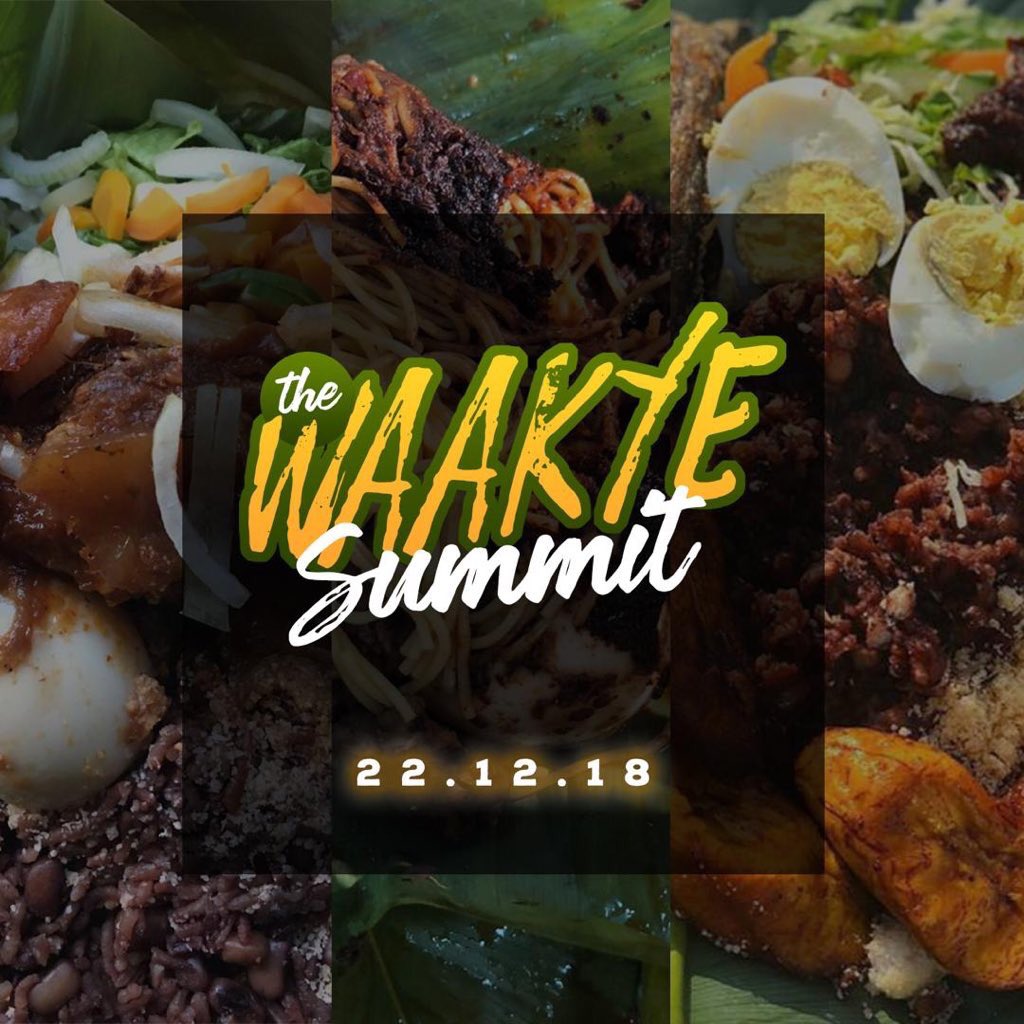 Manifest's Manifestivities on 23rd December At Bukom Arena.
Manifest revealed that Simi and Burna boy will be joining all your fave Ghanaian acts on stage on that day!! Early Bird tickets went for 60 cedis but tickets are now going for 120 cedis and you can get yours from Hitz fm, Live Fm and the Joy fm front desk, Enda in Accra Mall, Cafe Kwae at Airport or call 0209470570. You can also purchase yours easily online, on GMTlive.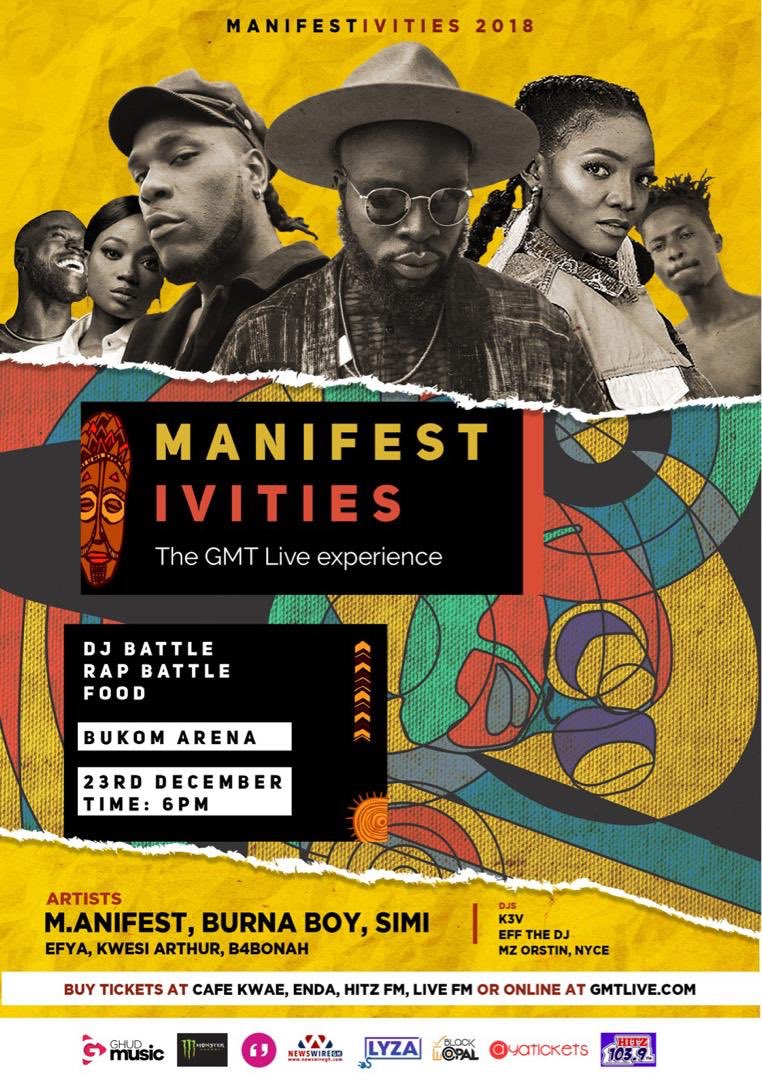 Lyte Up on 23rd December at Serallio
It starts at 4pm and all you have to do is pay 20cedis to get in and enjoy good music, dance, try your hands at some painting, see some magic shows. Call 026348440 or 0208143336 for more info.
The Ghana Movie Awards on 23rd December at Kempinski Hotel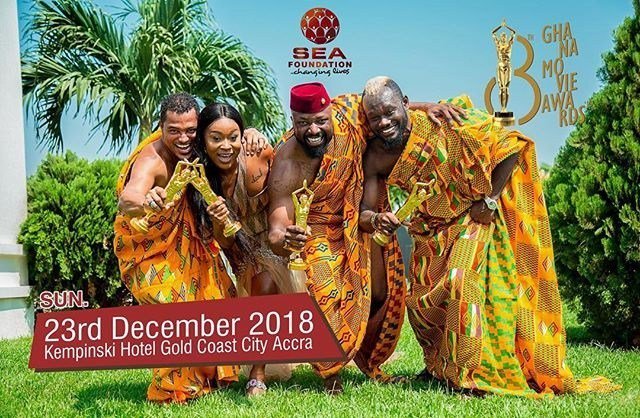 The Shay Concert with Wendy Shay on 23rd December at La Pleasure Beach 
Artistes on the bill include Kuami Eugene, Bisa Kdei and more. Tickets are going for 20 cedis and you get a freeKasapreko drink too!!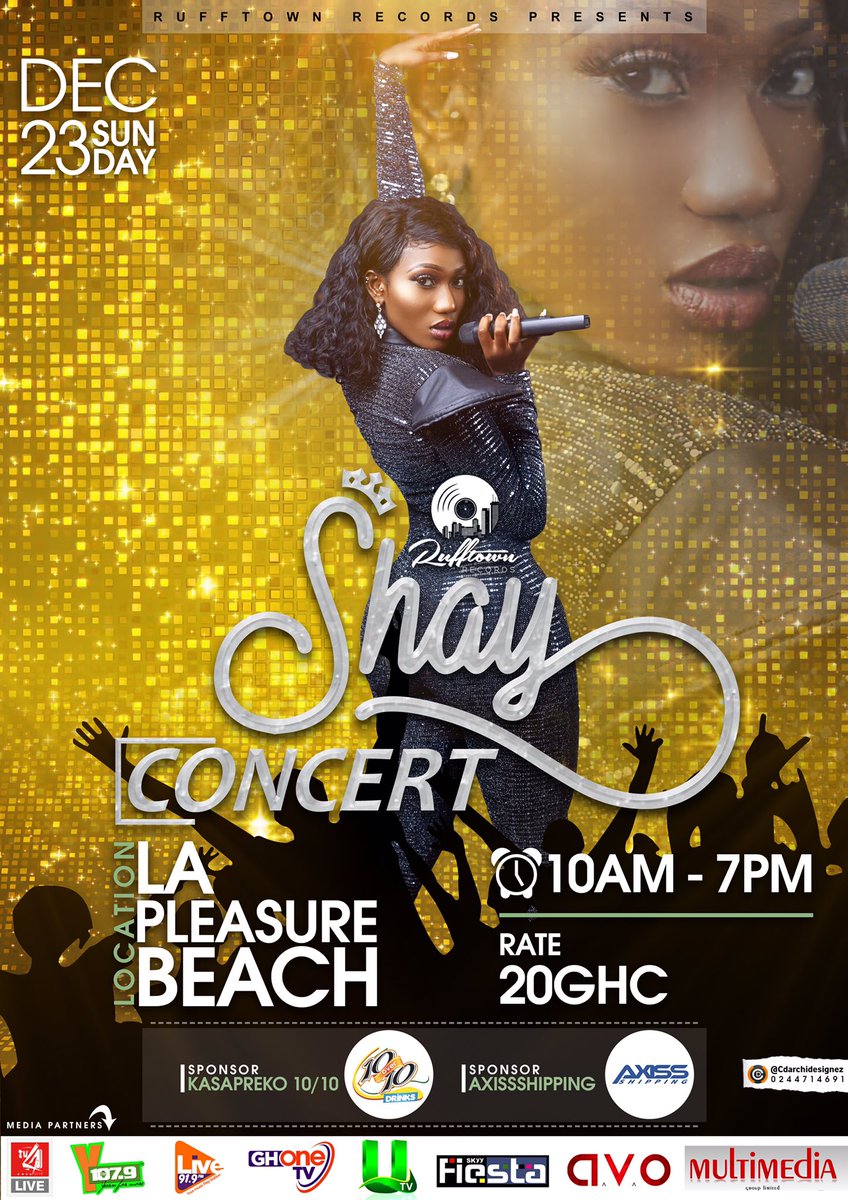 Citi Fm's December To Remember – 24th December at Accra International Conference Centre
All the big stars are coming together for the biggest Christams party in GH. Grab your White shirts and Jeans, get your tickets for 120 cedis and 200 cedis. Confirmed artistes on the bill include, Stonebwoy, Sister Derbie, Kuami Eugene, Kidi, Edde Khae and more.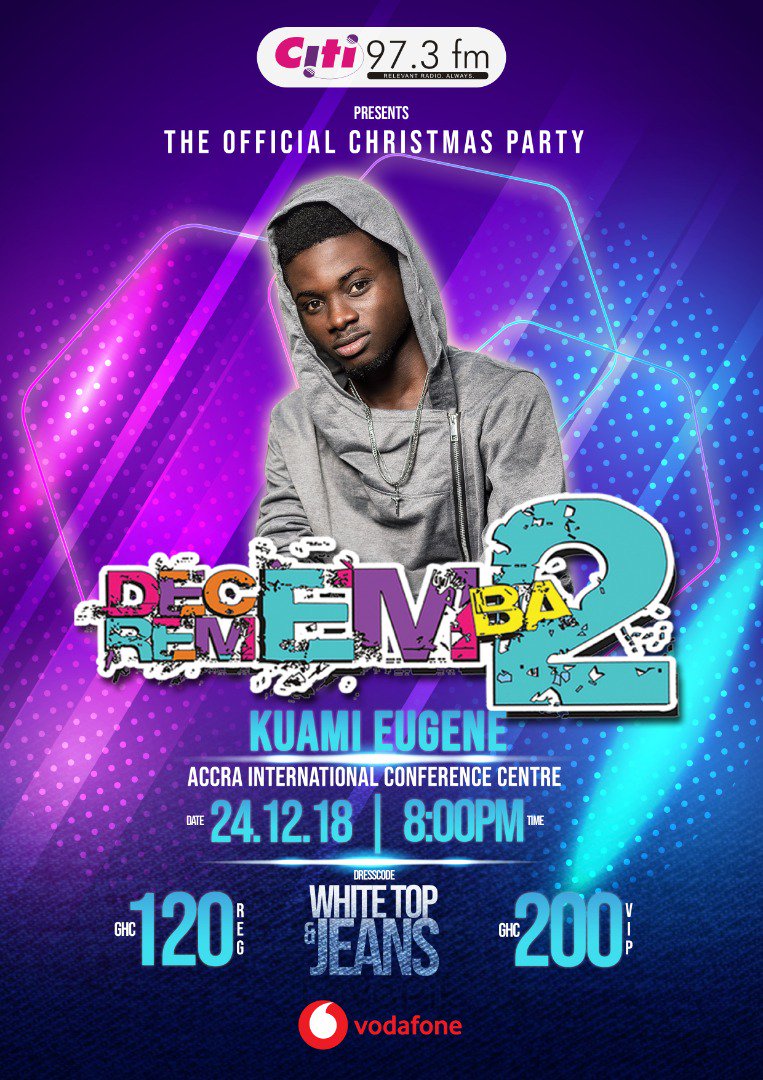 Sarkodie's Rapperholic Concert on 25th December at the Conference Centre
Tickets are going for 100 (Regular), 200 (VIP) and 300 (VVIP) cedis. You can get them by calling the ticket hotlines on 0202055804 and 0571111111 or just dial *714*4*4# on all networks. You can buy yours online too at www.ticketmiller.com
The Ice Cream Fair on 26th December at Crystal Park
All sweet tooths unite!!!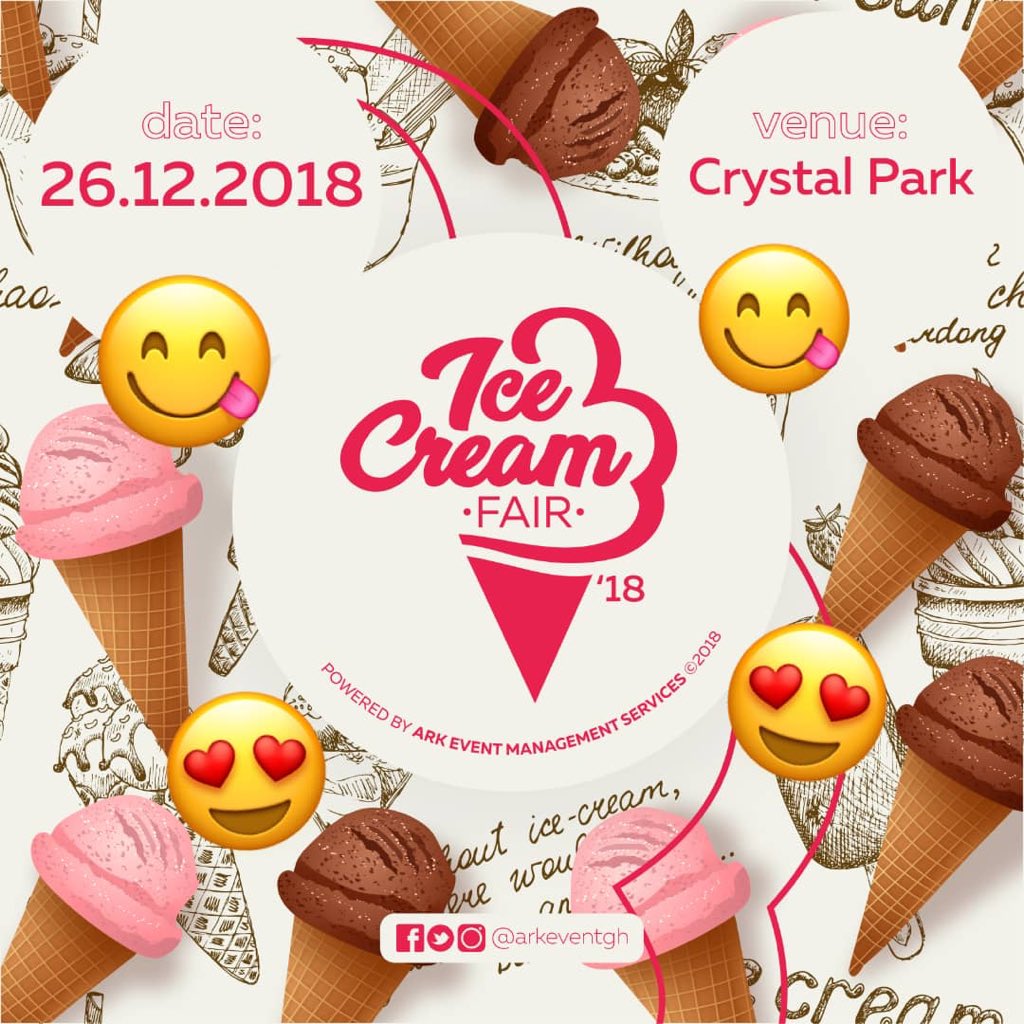 Little Havana on the 26th of December at Little Acre in Aburi Girls
Its an all white cuban themed party in the hills. Here's a look at their table prices so you get ready!!!!
Night of 1025 Laughs and music on 26th December at Conference Centre
Release the all year round stress at this show. All the finest comedians including Jacinta, Bovi, Foster Romanus, Akpororo and music artistes will be there to make you unwind properly. Tickets are going for 200 cedis (Standard) and 300 cedis premium.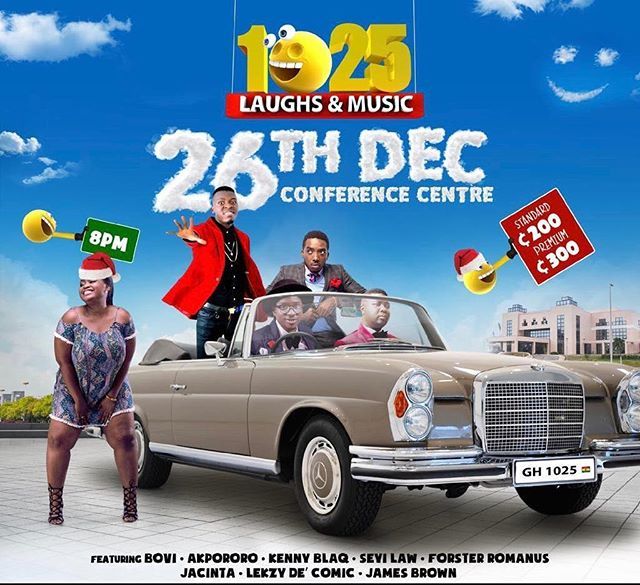 Afromania art and music experience on 27th December at Sandbox
December is the month of giving so how about you jam and spend money that will be sent to the Dunk charity.? Just pay 20 cedis as entry fee and you're done!
Shatta's Wale's Thanksgiving concert on 28th December
Mr Eazi's Detty Rave concert on 28th December at La Palm Royal Beach Hotel
Everyone will be at Detty Rave.That's all you need to know. Everyone in Accra will be there!! The early bird tickets are going for 100 and 300 cedis and You can get your tickets delivered to you at a flat rate of 15 cedis on 0501555101/0501555102. You can also purchase them online ( DettyRave.com ) and if you just want to get t yourself, all your info is below!!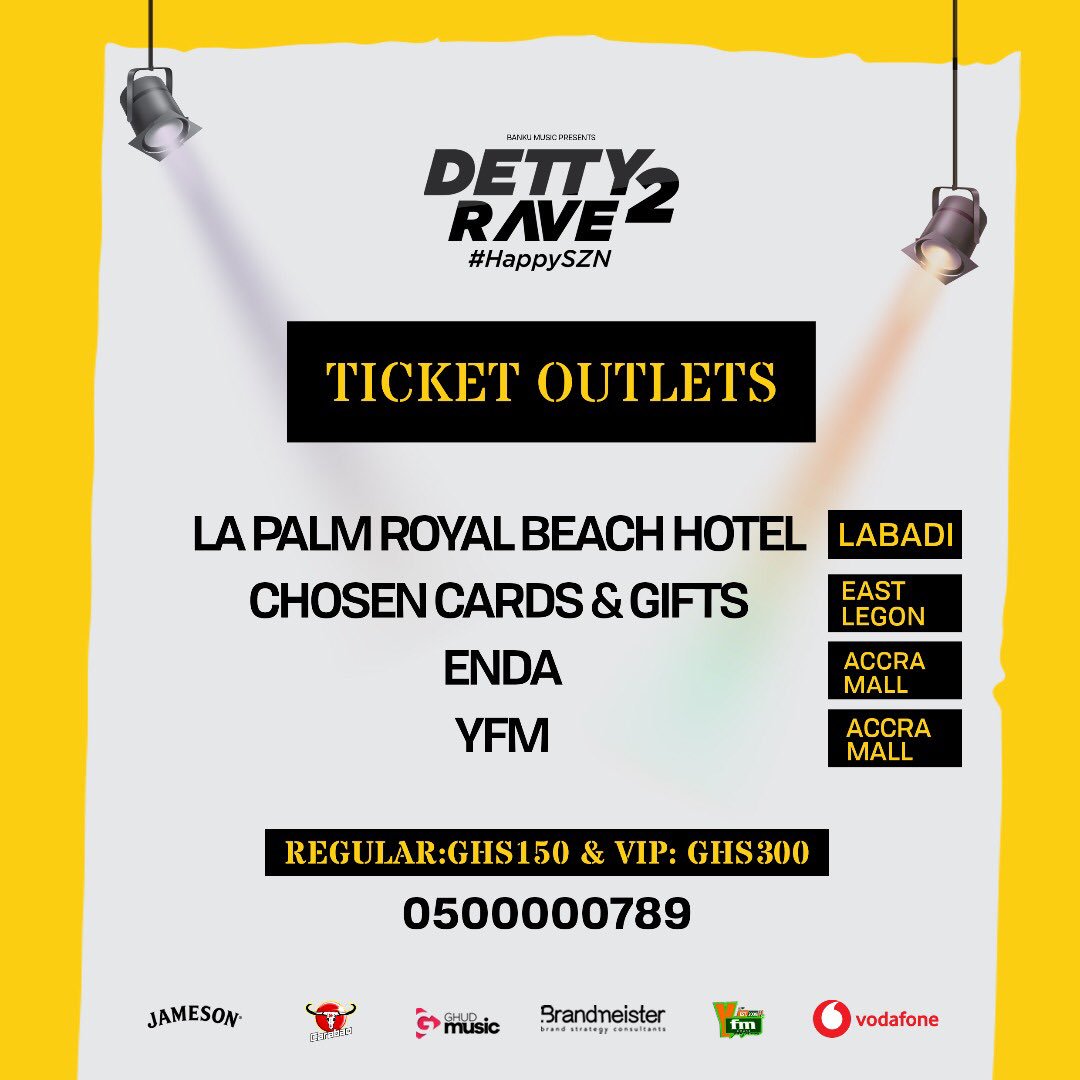 Stonebwoy's BHIM concert on 28th December at Trade Fair, Labadi.
Tickets are going for 20, 50 and 150 cedis. You can get yours online (www.ticketmiller.com) or dial *714*4*9# to get ur ticket on your phone !!!
Afrochella on 29th December at El – Wak Sports stadium
This is the only day party in Ghana and is already popular cos it puts a lot of focus on African culture. Tickets are going for 50 cedis and can be purchased on www.Afrochella.com or call 020531992.You can get them at the following places too!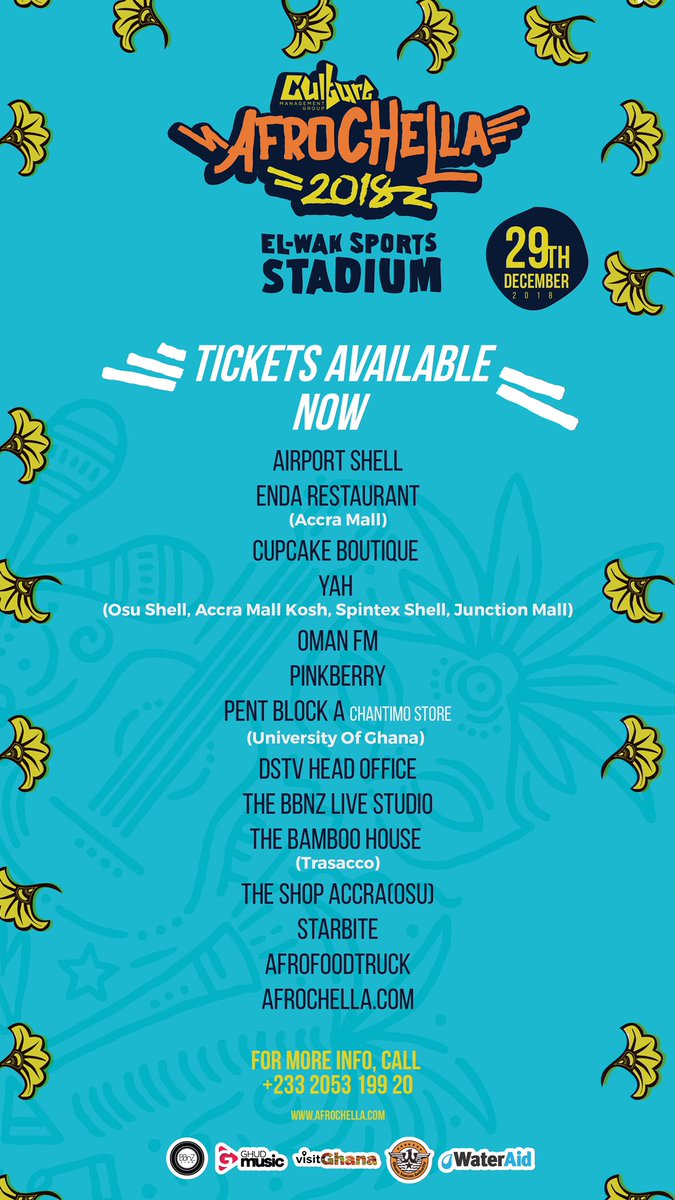 Ghana Rocks Concert on 29th December at Fantasy Dome
This year's GH Rocks concert will have Jidenna, Burna Boy, Fuse ODG and a bunch of other Ghanaian artistes. Tickets are going for 150, 250 and 400 cedis and can be bought at Charterhouse, X-Men in East Legon and the Nallem stores in Accra, Osu and Junction malls.
If there's any more, let us know!!
If you have a story you want to share with Kuulpeeps and the world, please do hit us up on Facebook, Twitter, Instagram