Getting a tattoo is a huge deal for most of us and usually requires a lot of serious thinking. We have to think long and hard about it because it's something that's going to be on your body forever; we think about where and what we want to put on our bodies.  Theeen we have to find the perfect tattoo artist to turn our ideas into a reality.
Now despite all the strategizing and planning, some mistakes happen. They are sometimes small, like a missing an apostrophe or comma, and sometimes soul crashing- like a misspelling which changes the meaning of the tattoo.
Celebs are humans like us meaning they are prone to making such mistakes. To remind you of the tattoo fails that celebrities have been through, we've rounded up eight stars whose tattoo fails we're still cringing over. Check them out.
1. Kafui Danku
Tattoo: Butterfly and a star
We don't want to say anything yet. Just look and judge it yourself.
2. Hayden Panettiere
Tattoo: Live without regrets (misspelt in Italian) on ribs.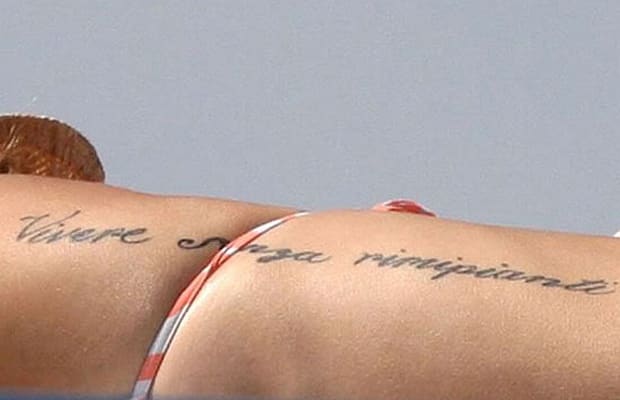 Let's face it, today's biggest tattoo trend is lettering but everyone would benefit if they read more about them before going under the needle.  Note the importance of spell check. Otherwise, you may live with regrets.
3. Gucci Mane
Tattoo: Ice cream cone on the face.
We were quite literally taken aback at this one. Why on earth would you do a tattoo on your face?? Let alone, a tattoo of an ice cream cone??? Bruh what??
4. D- Black
Tattoo: D black on the chest
We don't get why people still tattoo their names on their bodies. Is it that you forget your name or what? Like, whats the actual point? We get it when old women used to do it in the 90s and 80s.
5. The Game
Tattoo: Star covering butterfly and "LA" on the face.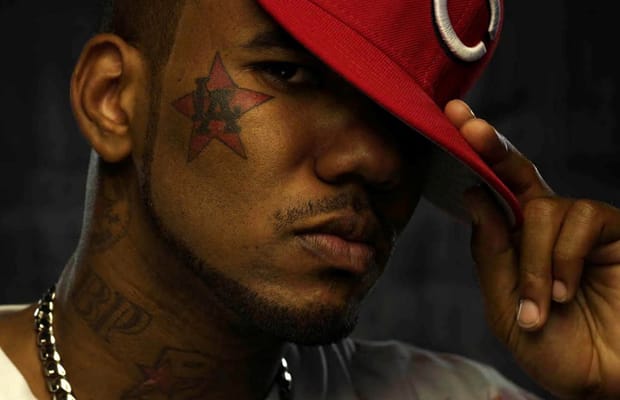 Butterfly tattoos are a trend to be avoided. Star tattoos also fall into that category. Combine both with the dangerous decorative facial tattoo… and, simply put, you find The Game.
6. Kobe Bryant
Tattoo: Butterfly crown on the arm.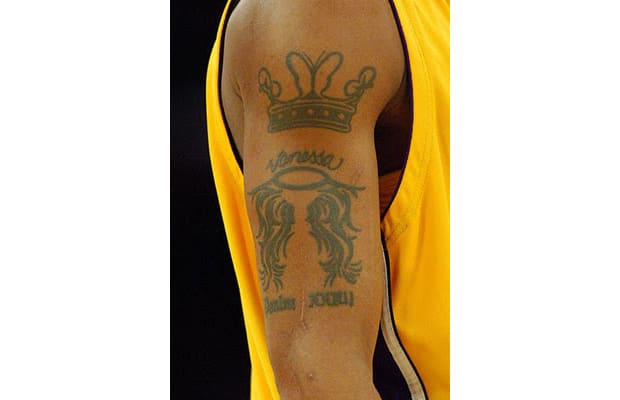 If you've wronged your significant other can you please apologize with something other than a tattoo?? You may end up wronging your skin.
7. Reggie Miller
Tattoo: Sun around the belly button.
Yo! A sun?? Around your belly button?? Come on!
8. David Beckham
Tattoo: 'Victoria' in Hindi
In 2000, Beckham wanted to honour his wife, Victoria, with a tattoo of her name in Hindi on his arm. Alas, the name was misspelt and it reads as "Vihctoria" instead of "Victoria."
9. Jessie J
Tattoo: "Don't lose who you are in the blur of the stars" on her waist.
In honour of her song "Who You Are," the singer tattooed the lyrics, "Don't loose who you are in the blur of the stars on her waist." Turns out, there was a misspelling. Instead of lose, Jessie J tattooed the word loose on her body. Her tattoo fail is the main reason that fans will almost always see the singer in high-waisted clothes.
10. Birdman
Tattoo: Stars on the head.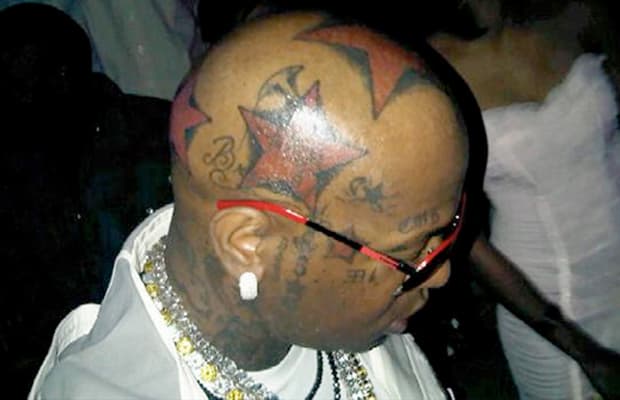 Scalp freaking tattoos!!?? Ebei. There isn't enough space on the rest of your body?? Crrriiinnggee!!
Which other celeb did we leave out? Do let us know.
If you have a story you want to share with Kuulpeeps and the world, please do hit us up on Facebook, Twitter, Instagram