Can't relate but those of you who have been doing the sex…we opened our confession box and asked you to tell us how many of you have had pregnancy scares and…turns out you're a lot!!
Wow guys.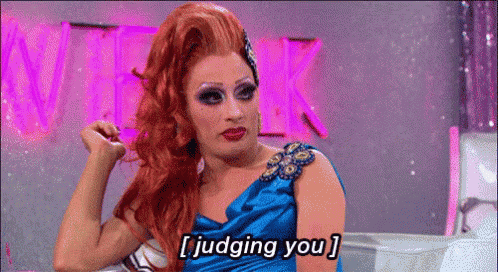 Here are a couple of your stories!
1. "It was back in Junior High School. Everyone had their period but me so I did the most rational thing! I started to panic and think that I was a new age Mary. Pregnant without having sex. Long story short, I was 'pregnant' for about a year until my period finally started. Now I wish it hadn't come at all cos no one warned me about cramps smh"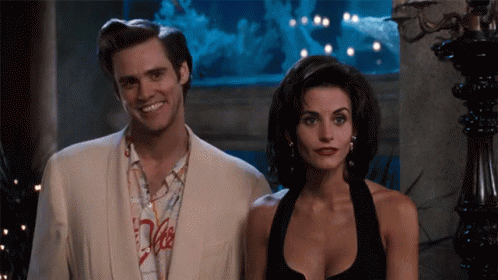 2. "Oh den we no eat kyer…like some one-month bi adey, wey e text me say ein period no come ei!!!! Den adey house sef but like 30mins later adey car inside dey go campus. I reach campus norr ago buy the test kit some..the pipo for der dey gimme some eyes bi like dem dey laugh me for dema head inside …
Den, na I dey hear some small voice for ma head inside dey talk "Daddy Daddy" make ma leg under make someway bi so I take dropping go pick ma woman go ma hostel der. We go norrr she start dey make naked go do the test (den adey watch in breast den bottos too oo…ei boys…smh…) So fast forward she go do come den ibi negative wey atell am say make she check in calendar again…she do wey she watch ma face like edo something naughty…saana ei no do proper calculation"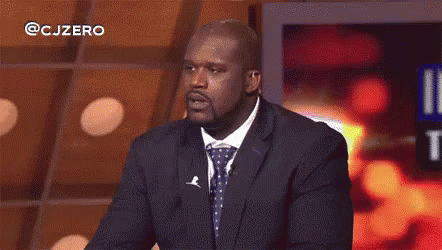 3. "She was my first. She said I was her first as well. After we did the thing nu, two weeks later norr she started acting up. Sake of I did raw, I got scared. Madam started eating chaw chaw, was clingy, started spitting bebree and being annoying. She would cry at night during sleepovers den things so now I was very sure I had made her pregnant ei. A week after all these stunts, she just stopped talking to me and chale I don't know what really happened. We broke up soon afterwards and I am just glad I didn't have to worry about any potential baby anymore."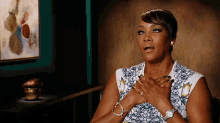 4."My ex was a very cool girl. She dey make adey feel den tins but, every time, we had sex, I made sure we were safe (she knew that too) So, I was very surprised when she came one day that she had missed her period and was scared that she was pregnant. She called saaarhn and said she wanted money to buy Postinor or something. Den my heart dey cot ooo! I couldn't even go for lectures kraa. Man make hot. Long story short, one of our friends got tired of her shit and told me that she was letting her "bestie" pipe raw. I told her to leave me alone and go and worry the guy. She eventually got her period. Girls are trash."
5. "Back in Uni, I really wanted to eat this girl erh… I ronned her saaa then finally I got her. After I got what I wanted…well, I went about my normal business. Be like because she realized I was ignoring her, she just called me one day and said she's pregnant, I was like ah this girl wan trap me. I just said Okay and hung up. Later she called to say she will take care of everything and I shouldn't worry. Lmao, that's when I really saw that this girl really just wanted to trap me! Sagaa!"
6. "I had this app called the woman calendar, which I used to record and track my period. In July, the app sent a notification for me to prepare for my period. Cools but i never noticed it didn't come. Next thing i knew…it was August. Ei. My aunt's a pharmacist so getting a home pregnancy kit was no problem, I should've read the instructions well because the test came out positive and see erh…stop!!!! I remembered the one night I spent with my bestie's boyfriend and i knew it was him. Awurade!! At that moment, I couldn't breathe!! I had a panic attack in the bathroom and almost burst into tears! I kept thinking of how possible an abortion was going to be for me and… the way I didn't start praying, just asking God for forgiveness, I mean my first time, and with my best friend's boyfriend. I went for two more pregnacy kits and after crying my heart out the night before and begging for forgiveness and trying to formulate a story, i tested again and… I wasn't! I did it again and it was negative again! You should've seen me!!!! Words can't explain the relief i felt at that point. I just walked into the bathroom, turned on the shower and stood under it…"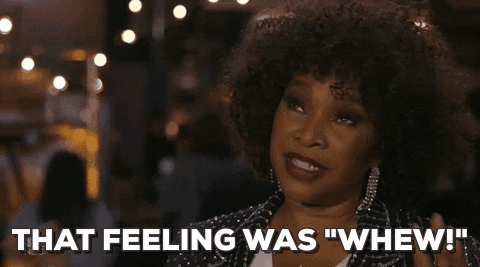 7. "So for me, it was one of those unplanned sessions where sex is the last thing on your mind but then it happens anyway. My pull-out game is strong but hard guys are scared of certain things regardless. Fast forward, it was time for the period to show up and there was a delay. Baby girl was relaxed as hell because "it's normal, it happens" but i was like naw nigga, get that test kit and let's be sure. She kept dragging her feet but eventually, she did it and it was negative. Man was freaking out cos, have you checked the prices of baby food recently? Lol. Glory to God."
Wow guys… this is what you've been up to??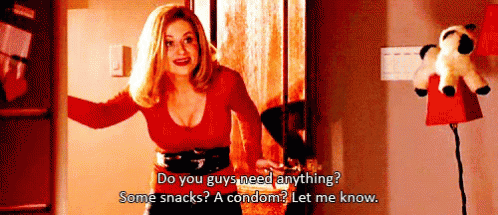 Avoid a similar experience and ermm always use protection okay!