Over the weekend, we know y'all did some chilling but in the middle of it all, we still got the chance to discover some good music for you. We found a new artiste, Jo'Wayne who has been active in the music industry since 2012. He dropped an amazing EP on Friday and it was so good we had it playing over and over again.
His name Jo' Wayne is a derivative of his real name, Jonathan Elorm Wayne Kpoh. He's a Level 600 Doctor of Laboratory Medicine student at the University of Development Studies and is also an alumnus of the University of Cape Coast.
His versatility is obvious as well, as he does production, mixing and mastering and of course his singing. He used to rap too but chose to settle with singing and we are not mad at all!!
His new EP's title holds your attention immediately: This Is Nothing For The Radio and it's pretty accurate too cos it's far from the not so unique stuff we have playing on our radio these days. According to him, The EP was motivated by the fact that he wanted to create music that could stand the test of time and not a tape that would be played a couple of times on the radio and then forgotten about.
For him, the secret behind his amazing work is because he sees the making of music as some sort of therapy because it is something he can always run to whenever he needs to escape stress.
We understand cos y'all know the level of stress in this GH is maaaad!!
He enjoys making music cos it creates an avenue for him to extend messages being given to him by his inner voices to the world.
Inner voices…that explains why his songs are good!! Some supernatural things are going on!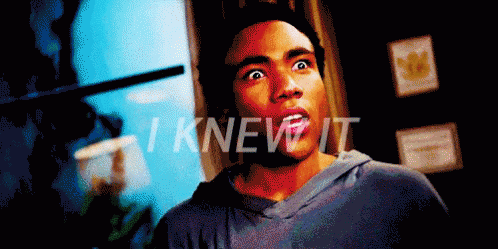 Just like everyone else, we needed to know how he was juggling school and making music cos…Doctor of Medical Laboratory dierr…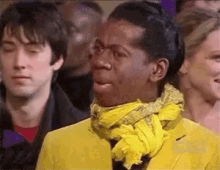 Jo' Wayne: It's been a tough ride but one thing I know is that practice definitely makes one perfect at something. I've been juggling music with my academic life since my days in primary school where I used to be in a church choir, through to my Senior High School days where I had to break bounds to town to record songs just so I could perform them on entertainment nights and at events. I became acquainted with how to do the two simultaneously without having deficits in either.
Kuulpeeps: How do you usually get your music out there to people?
Jo' Wayne: I usually use my social media pages and sometimes, I call for one or two favours from friends who are bloggers and DJs but to be honest, that really doesn't cover a wider range of audience who's interested in my stuff and so I give free performances at events sometimes. I also try my best to personally roam and showcase my work to people.
Kuulpeeps: We are curious…how is it like? Financing your projects??
Jo' Wayne: It hasn't been easy since I started. Usually, I fund my projects solely. I save the tokens I get from being a producer or a mix/mastering engineer on other artist's projects and yeah, sometimes I do borrowing from some friends. There are some friends who actually support and willingly donate to my cause. I recently decided to sell hard copies of my new EP in order to get the funds to help me put it up on the shelves of some popular digital stores and it's been great.
We found it hard to pick a fave off the EP cos everything is so good!! The first track is amusing AF and is definitely going to be every fuckboy's anthem!!! Another song "Bye Bye" is really on some Neyo vibe and we suggest he does a video where he's dancing in the rain crying and sh*t.
To be honest, the whole EP makes you recheck to be sure it's a GHANAIAN doing it and we love the whole vibe on the song!! You should listen to it (This Is Nothing For The Radio) and let us know what you think!! Check him out on Twitter (@Waynestrumental), Instagram (@Waynestrumental) Facebook (Jo'Wayne) and Soundcloud (Jo' Wayne).
If you have a story you want to share with Kuulpeeps and the world, please do hit us up on Facebook, Twitter, Instagram