Campus has a whole world of rap and there are students who are doing serious rap and killing their grades too!!
Meet George Brookman Derby. A graduand who majored in Social work and goes by the stage name Cubz!
He's earned nominations and awards both in and outside of campus. That should tell you this is a rapper worth his salt!!
Y'all know we are attracted to greatness like moths to light so yeah…we had a lil sit down with him!
Kuulpeeps: Cubz. What's the inspiration behind the name?
Cubz: There really isn't any story. It just came up and got stuck! Initially, people back in Senior High used to call me cute because I'm small and I felt it was too girly so I just came up with Cubz, threw it at them and…it stayed!
Kuulpeeps: How would you describe your style?
Cubz: I do hip hop and sometimes, afro-pop but what makes me unique is, most Fante rappers just rap in Fante and that's it but for me, I like to mix it up with pidgin. It works better for me. Also, I'm really great at twisting in Fante
Give it up for the Fante version of Sarkodie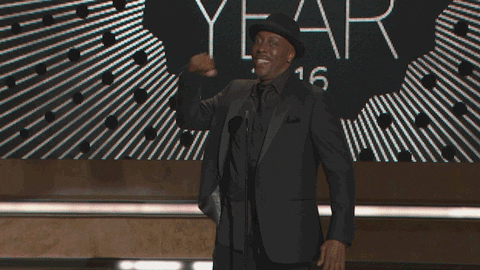 Kuulpeeps: What's currently your favourite genre of music?
Cubz: Hip Hop and Afropop but Hip-hop is way better cos there's something about hip hop beats you know? Like, when I have to rap on a beat, if it's hip hop, I just have to rap to it and I feel more comfortable and freer but with Afro-pop beats, I have to take time to sit and think and come up with something danceable to excite people and that's harder sometimes.
Kuulpeeps: So then, which Hip-hop artiste do you draw inspiration from?
Cubz: Definitely Lil Wayne
Kuulpeeps: And in Ghana?
Cubz: Sarkodie, hands down.
Kuulpeeps: If you could be any rapper in Ghana for a day, who would you want to be?
Cubz: Sarkodie ooo because everything about him is on point! His flow, his timing…swag…attitude!! Everything! He's amazing!
Kuulpeeps: Who are your top 5 local artistes?
Cubz: Sarkodie, Castro, Paapa Yankson, Medikal…he raps roff!! and Kwesi Arthur.
Kuulpeeps: When did you realize you could rap?
Cubz: I started rapping since I was 12. I used o see people rap and growing up, it was Okyeame Kwame, Reggie Rockstone and Obrafuor I used to hear. They inspired me, I attempted to try it and…it came naturally to me. I think it was all just inbuilt, waiting to be discovered!
Kuulpeeps: How's your family's reaction to you doing music tho??
Cubz: Well, my older sister is my biggest fan. My parents are cool too. Initially, my dad was a bit of a problem but two semesters ago he kind of endorsed me.
There was a rap battle competition in Tarkoradi before I went home for the vacation. It was too late to join in cos the finals were coming up but I still went there, confidently told them I'd make up for lost time and…. surprise surprise… or not, I won.
Turns out my dad was listening the whole time on radio. I went home and he said ''kyia me kyia me way3 ade3'' and that was it.
Beautiful story huh? Watch his freestyle…
…and follow him on twitter (Cubz_gh) and IG (Cubz_gh)
If you have a story you want to share with Kuulpeeps and the world, please do hit us up on Facebook, Twitter, Instagram