If you are wondering why Ashesians are peeling bananas lately, then you are in the right place.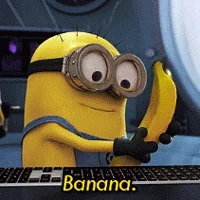 Before we delve into the reason why bananas are falling on campus. Let's get to know some health benefits of eating bananas.
Bananas are high in potassium and contain good levels of protein and dietary fiber.
Bananas are rich in a mineral called potassium.
This mineral is important as it helps maintain fluid levels in the body and regulates the movement of nutrients and waste products in and out of cells.
2 days ago, Whatsapp groups were buzzing with Peel Banana. It's a new song trending on campus, Kuulpeeps. The song is by KoS and it features Ejay and Papa. Peel Banana was produced by Fantom.
SEE ALSO: Ashesi: K0S Is Set To Release A New Song This November
Get your headphone and preen your ears to this jam. The song is available on Spotify , Apple Music, or Fanlink.
You can listen to the song here.
If you have a story you want to share with Kuulpeeps and the world, please do hit us up on Facebook, Twitter, Instagram