Love is a good feeling. Having crushes is not a bad thing. There are people we would like to smash, marry, or pass.
Sometimes we fall in love with people we are not dating. If and only if they knew what was running through our minds and heart, they would fall right in love with us, so we begin this journey called LOVE.
Below are ways you can approach your crush if you end up in your feelings.
Do not post on your WhatsApp status
This might look like a cool way, because you may not have the courage to talk to the person in person. But to be very honest, don't try this. Posting on your Instagram stories, or your Snapchat, or any social media platform, would rather make the case worse. He might probably not feel the same towards you after that.
2. Tell him how you feel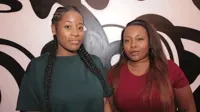 This might be tough for some people. But you have to shoot your shot. All you have to do master the courage and talk to him/her. Tell him how you feel. One thing you have to be careful about is using the words "date" and "relationship". You can schedule a date with him/her so you talk it over some food and drinks. Ashesians, you can do it over some full portion meal at Akonor or some bash breakfast at Big Ben.
3. Consider doing it via text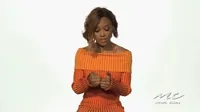 For the shy girls and boys, kindly do it via text. For some people, it can be difficult for them to tell their crush that they like them face-to-face. If you easily get nervous and tensed up when talking to people about how you feel, then do it via text. In that way, you can hide all those tensed up emotions behind the phone. It also gives them time to collect their thoughts, instead of having to answer you on the spot, since they might need a minute to think about it. So try telling someone you're interested over text message.
4. Let your friends give you morale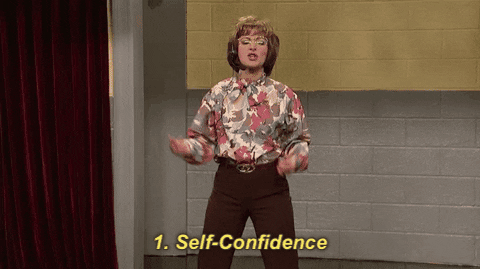 Self-confidence is key dearly beloved. If you some doses of vim before you say something, don't just rely on the thoughts spinning around your own head. Ask your friends for advice on how to act or say around that particular person. It might help give you the courage to face your crush. If you don't want to involve your friends, you can always create affirmations for yourself. Just remember to stay positive — the goal here is lifting yourself up, not tear yourself down.
5. Give yourself a deadline
Now that you have the know-how on how to make the conversation happen, it's time to make the conversation happen. The nerves will definitely be difficult to battle. If you're the type of person who needs a push, go ahead and set a deadline for yourself. Choose an arbitrary date, and put it on your calendar, if you have to. Just don't keep pushing it off, because it has the potential get more awkward the longer you wait.
If you have a story you want to share with Kuulpeeps and the world, please do hit us up on Facebook, Twitter, Instagram