In an ideal world, after a breakup, you're not expected by society to find love anytime soon. Society expects you to relax and do some deep thinking and "mourning" over your loss for about 6 months before you get into a new one.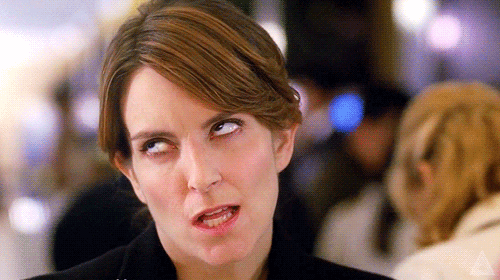 But that's the thing. This world isn't perfect. You can come out of a relationship today and meet your soulmate tomorrow. But the problem is, most of the time, once a person comes out of a relationship and jumps into a new one, it's most likely that the new "bae" is a rebound.
Men, more than women, are susceptible to rebound connections following a breakup. While women typically have girlfriends with whom to share feelings and confide in – for most men – that was the role his girlfriend played.
In her absence following a breakup, men long for a compassionate female ear when he realizes his "bro's" simply don't do the job.
So you need to be sure if what he feels for you is real ooorrr, you're the rebound girl. Check out these signs which tell you that you're the rebound.
1.  He keeps comparing you with her
When he's complimenting you on traits that are 'just like his ex', be warned. If his breakup was recent, it's likely he's looking to replace those traits and things he loved about his ex with the next woman exhibiting similar traits.
He's not there for you. He's there for his ex-like traits and the feelings he gets from them.
2. He keeps complaining about her.
Does he keep complaining about her negative traits and how much she messed him up?
If he's complaining to you (without you asking), it shows he still carries resentment towards her (and therefore strong feelings) and is in no position to date you seriously. Why else would he keep talking about her if he really was over her??
3. He hesitates on any form of commitment
A man on the rebound wants the feeling of being in a relationship, but when it comes to sealing the deal, he won't want to commit. Why?
Deep down, you're not the relationship he wants. Making things official means it truly is over with his ex – something he hasn't come to terms with. Until he can fully accept his breakup, he won't be ready to commit to you.
4. He wants a social media label – FAST
This is the opposite (and rarer) pattern to the one above, only occurring in men whose pain levels are very high.
He hurts so much over losing his ex that his instinct beyond all logic is to get into another relationship. This is an attempt to remind himself (and his ex!) that he has value and – temporarily – take away some of his tremendous pain.
5. Your relationship is mostly physical
It's passionate, exciting, and the sex is incredible.
But if you're honest, the dating side – getting to know one another, being romantic and vulnerable – is very much lacking. When things with a recent 'breakupee' are more physical than emotional, there's a very good reason. He's rebounding!
Have you been in a rebound relationship before? How did you know and handle the situation?
Tell us in the comment box below, we want to hear your story.
If you have a story you want to share with Kuulpeeps and the world, please do hit us up on Facebook, Twitter, Instagram