We identify as tired.
These are 7 places we have found ourselves uncontrollably falling asleep at, and it's not even funny!
Class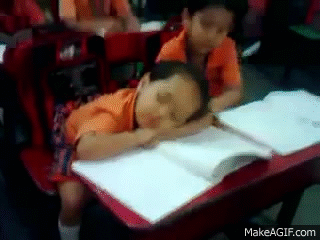 Best place to fall asleep tbh! Doesn't matter if it's in primary school, JHS, SHS and even Uni. There's something about falling asleep when someone is trying to impart knowledge into your thick skull….so satisfying!
Troskis
Sleeping in traffic is the best!!! It's even better when your head slightly knocks against the window and jerks you awake.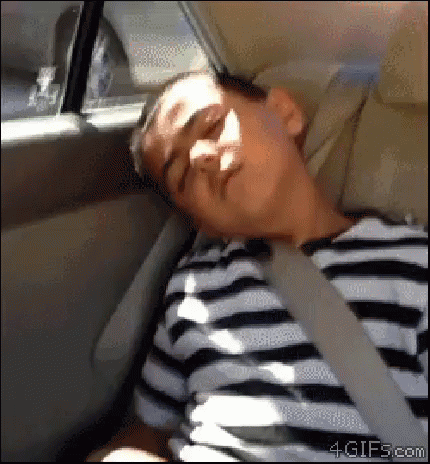 Oh and when you sleep so deeply that you either miss or almost miss your bus stop. Beautiful feeling.
Church
There's something about falling asleep with the sermon wrapping itself around you like a blanket. Make sure you dance a lot during praises 'n worship cos that's what makes the sleep later, more satisfying.
At the Movies
You don't want to be one of those adults who do nothing but go to work and fall asleep do you?? Treat yourself! Go to the cinemas…adjust yourself in the seat and let the chilled AC and dark cinema lull you to sleep.
Reading Room/Library
Tell us what feels better than opening a book, reading the first 3 lines over and over again and dozing off. It gets better when you pretend to be taking notes then you allow the pen to just trail off while you fall asleep. Drooling?? Yes please! Drool all over your assignment or notes na school is harddd!
At work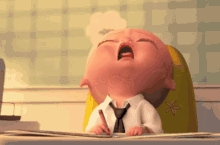 The best out of the lot. Sleeping at your desk when you've got work to do and you know your boss may walk in any minute! Call them power naps and let your colleagues alert you when the boss is coming. Feeling no y3 niiiiice!!
Someone Else's bed
It helps when the person just straightened the sheets and laid the bed. Fall on it and fall asleep in bursts. The suspense and feeling that the person will come catch you and will be so mad adds some thrill to the sleep. Makes it way more satisfying.
LOL tell us you haven't fallen asleep in any of these places and we'd believe you.
If you have a story you want to share with Kuulpeeps and the world, please do hit us up on Facebook, Twitter, Instagram