Sarkodie dropped some "Advice" to Shatta Wale and the world stopped! He rapped on the Joey B and Darkovibes' Stable song's beat and Joey B's tweet is the perfect reaction to the whole thing:
— Joey B (@1RealJoeyB) October 10, 2018
Everyone is literally going crazy over the diss track and the reactions are crazyy!!
The rapping was soo good I forgot halfway through it was a diss record and it was my champion they were dissing 😪😪😪

— Motherfucker Jones (@kofi_233) October 10, 2018
Can someone check on the champion? please? lol
Sarkodie just downgraded Shatta Wale back to Bandana from Ghana e ee

— Champ. (@___vaughan) October 10, 2018
ajeish
but why??
https://twitter.com/b4badass/status/1050009308455415808
career ending track or nah?
Now Sark dey trend at number one in less than 20 minutes. If Opana hire Pressure Bois then Gabby Otchere Darko say make them hype the album sef he no go overthrow am

— Abuburo Nkosua (@AbeikuLytle) October 10, 2018
Oh!
Stonebowy after listening to Sarkodie's diss track to Shatta Wale 😂💥 pic.twitter.com/yH8XAFbFrV

— Amanfuor Gerrs🚨😝 (@meabiselasi) October 10, 2018
Lmao Stonebwuoy is definitely just scrolling through Twitter laughing in short syllables. Ha ha!
Shatta ein career. He dey finish am small small. https://t.co/b1uzozx4LC

— rondo. (@Koffy_9) October 10, 2018
Whaaaaat? Lmao
Sarkodie shada like he Dey for an interview at UT bank only to come murder opana ein career😂😂😂😂😂😂

— Content Nyame (@kwadwosheldon) October 10, 2018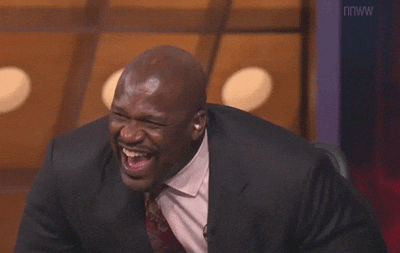 https://twitter.com/Original_KW/status/1050008719910731776
ermm…
https://twitter.com/KuulPeeps/status/1050017683171885057
Sark Thanos snapped Shatta's career out of existence!!!
https://twitter.com/KimlyKesseh/status/1050008304573960192
Can someone wake them up please?
Just because it's really good, listen to the diss track here again!!
If you have a story you want to share with Kuulpeeps and the world, please do hit us up on Facebook, Twitter, Instagram