Hello Beautiful Ashesians'
For those who missed the Ashesi Speaks first session last week, here is a summary of how the debate went down.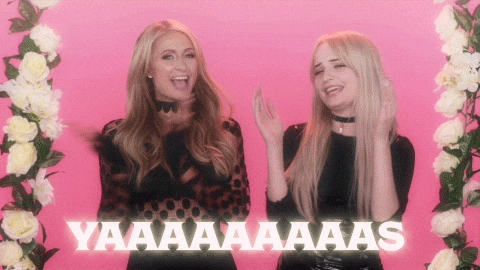 In the bid to engage discerning minds with regards to current affairs and African politics, a platform, through #AshesiSpeaks, was provided. Its maiden session was held on 3rd October 2018 at the Archer and Cornfield Courtyard. The motion argued was Africa should have a common currency. Arguing for the motion was Joshua Mahama, a senior studying Management Information Systems. In opposition was Jean Quarcoopome, also a senior who reads Business Administration.
 Argument For The Motion
Mahama, in his stance for the motion, made mention of the power of unity as African states. Most of the world's developed countries, according to him, have strong currencies because the countries are combinations of several states. He explained that the conduit through which a common currency can be achieved is through socialism – a political system which advocates that the means of production should be regulated by the community as a whole. He explained further that there would be a central bank of Africa with representatives of all 54 states, who would help make policies and reforms which would strengthen the states they represent. He gives an example of the euro as one of the world's most stable currencies. The euro is the second largest reserve currency as well as the second most traded currency in the world (Foreign exchange turnover in April 2013: preliminary global results, 2013). If Africa is to emulate the unity espoused by the European Union and their adoption of a single currency, Africa too could experience a stable currency with its coupling benefits.
Another benefit of a common African currency, according to Mahama is the ease in trade. With a common unit of exchange, there would be an easy and increased movement of goods within and amongst states. Importation and exportation would increase, which would be fueled by an increased production. An increased production leads to higher revenues and your basic economics can help deduce what happens afterwards. Mahama backs his stance with a striking example of how the late Muammar al-Qaddafi's strides to have a gold-backed African currency, would have saved the individual economies on this continent. He further asserts that the late Libyan president's death is proof of how a strong single currency would become a threat to foreign nations.
 Argument Against The Motion
Mr Quarcoopome, who draws meaning from the motion as a solution to the problems of Africa, believes that the problems that plague this continent are not economic but social. He implores that the respective internal challenges need to be addressed first even before a common currency is thought of. He believes that "African states must focus on building up the competencies of their individual economies, to a point where the entire continent is composed of several strong synergies". He cites a few challenges – including the distressed Chibok girls in Nigeria, Ghana's failing corporate governance in its banking sector, Nigeria's continued wallowing in inflation, amongst others. With the aforecited challenges, he questions the feasibility of 54 African countries need a central bank. To further establish the need to work towards the strengths of institutions, Quarcoopome indicates how difficult it has been for members of the ECOWAS to meet the requirements necessary to create a common currency within the region. Till this day only 3 countries have met the requirements.
Furthermore, Quracoopome indicates that the adoption of a single currency would cause a rise in the illegal trade as trade restrictions would be reduced; increased drug peddling and human trafficking are but a few examples. To make his case stronger, he mentions how after a referendum, people of the United Kingdom saw the need to exit from the European Union. Also, knowing how corruption is seemingly deeply rooted in our leading institutions, he questions whether it is possible that each country's representative at this proposed central bank, would put forward his/her nation's interest first? He believes that, given the clash of individual African identities, conflicts may arise.
The Audience
The following are some of the thoughts, contributions, questions, suggestions, by you, the audience – our judge, picked from the session as well as on Twitter and Facebook using the hashtag #AshesiSpeaks
Combining the strengths and weaknesses of economies would collectively result in a poor economy. Consider how a student's cumulative GPA works; if more poor grades are recorded than higher ones when summed up, it results in an average or low GPA

African states must focus on building up the competencies of their individual economies, to a point where the entire continent is composed of several strong economic synergies

Having one currency is a dope idea. However, each country has to gain a level of economic growth first. I believe the time is not now for Africa to have one currency

The euro as an example provides a positive and negative case study with regards to Africa having a common currency

The European Union rebuilt Europe after WWII, but was it sufficient for the Eurozone?

Political unity before the monetary union. A thought to consider.
 The Verdict
The maiden edition of #AshesiSpeaks has proven a success. It is obvious that students of Ashesi University are interested in issues pertaining to politics and current affairs. After observing the comments and arguments of you, the audience by participating in the session and also through social media, it can be deduced that the discerning minds thus engaged are against the motion that Africa should have a common currency.
The conversation still continues. Use the hashtag #AshesiSpeaks
Thanks for engaging in this session
#AshesiSpeaks; a congregation of discerning minds
 If you have a story you want to share with Kuulpeeps and the world, please do hit us up on Facebook, Twitter, Instagram