We reported yesterday that Lady Gaga has confirmed her engagement to 49-year-old Christian Carino.
And obviously, most of you were like okay/cool/great/congratulations, but also uhhh…. who is he???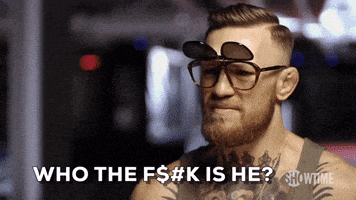 Don't worry, we gotchu! We are going to tell you 5 things about him.
Now let's get to know him on a deeper level… Deep like JJ Rawlings' love for Nana Konadu…LOL
He's Been Married Before
Christian was married to a woman named Brooke Baldwin from 1997 to 2015, and they have a daughter together, which means Gaga is about to be a step-mother. Since we don't have a photo of Carino and his ex-wife, here's a cute photo of him and Lady Gaga:
He's Truly Gaga's Agent
So, if you're wondering how they met, yeah…it's pretty self-explanatory. Gaga is his client. Christian is an agent with Creative Artists Agency, and has worked with the likes of Britney Spears, Miley Cyrus, Jennifer Lopez, Johnny Depp, and even Justin Bieber.
source: cosmopolitan
If you have a story you want to share with Kuulpeeps and the world, please do hit us up on Facebook, Twitter, Instagram