As the artist, Sophia Wallace states, 'the clitoris is not a button, it's an iceberg.' The clitoris is one of the more amazing, and too often, under-appreciated parts of the human body. It's the most elusive part of the female anatomy. People are familiar with the vagina–at least by name. Unfortunately, people start to refer to everything in the vaginal region as the vagina. Ask someone to talk about labial folds, the vulva, or the clitoris, and they'll be confused.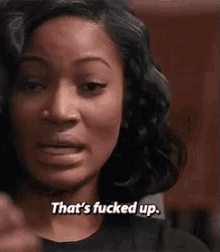 Well friend, when it 'comes' to the clit, you no longer have to worry about being one of those clueless people (yes, pun intended). From its physiological purpose to its orgasmic potential, here's everything you need to know about the clitoris.
1. All babies have the exact same genital tissue when they are conceived.
What do we mean? We (both males and females) are more alike than we are different. At about 12 weeks, each baby's genitalia begins to differentiate into a penis or labia.
The clitoris and penis are the same materials assembled in a different way. The clitoris has glans, a foreskin (also known as the hood), erectile tissue and a very small shaft — all the parts that a penis has. It even swells when it's aroused.
See also: How Well Do You Know The Vagina? Show Us
2. A clitoris is like an iceberg
Why are we saying this? The Clit you see isn't all that there is. What you see is a quarter of the whole thing. Yup! The clitoris is actually close to four inches in length (kinda like the average non-erect penis). A whoolle three-quarter is left hidden from view within a female's body. Hidden Treasure. Left to be found by the one who decides to dig deep.
3. There are more than 8000 nerve endings in the tip of the clitoris alone-double the number of those in a penis.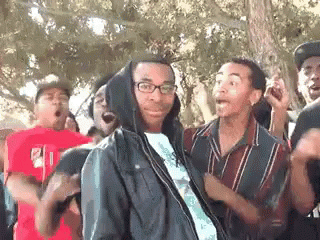 Do we need to elaborate on this point any more? Like why aren't you exploring the clit?! By now de3 you should be researching how to handle it to give your girl maximum enjoyment and to also make her orgasm.
4. Penetration isn't always its favourite game
Speaking of penetration, penis-in-vagina sex isn't usually the best for clitoral stimulation. Most women can't orgasm from vaginal penetration alone, because the penis may miss the clitoris entirely. This takes us to…
5.  Fifty to 75 per cent of women who have climaxes (orgasms) need to have their clitoris touched (clitoral stimulation)
Most women cannot have an orgasm through intercourse alone, you need to touch it!
6. The clitoris grows throughout a woman's life.
When puberty begins, the clitoris starts to increase in size, usually getting 1.8 times larger by the time puberty ends. But it can grow even more after menopause, as much as seven times the size it was at birth. These changes are relatively unnoticeable since it's so small, to begin with.
7. It is the only known body part with the sole purpose of pleasure…
That is its sole purpose. Not reproduction. The clitoris has absolutely zero reproductive functions and seriously only exists to make you feel good. In fact, it's such a one-note organ that it should usually be left alone after an orgasm. Stimulation on a now exhausted clitoris can lead to pain.
8. The clitoris varies in size and shape on different women.
Yup. The one your girlfriend has is different from the ones your side chicks have. Some are hidden under the hood, and some stick out. Some like to be touched softly and others like a lot of pressure. It takes time to get to know a woman's clitoris. Don't assume that you know what it likes. Take your time and get to know each unique clitoris, just like you would take the time to get to know the woman it is attached to.
Hope you have been educated!
If you have a story you want to share with Kuulpeeps and the world, please do hit us up on Facebook, Twitter, Instagram or on WhatsApp (0500-002686)