Guru released an album this Saturday and to be honest, one look at the tracklist and we were very reluctant to listen to it. The album, "Journey Of Judah" has 34 whole songs on it but when we finally listened to it, we were like wow! The album is good and if you're having any doubts about listening to it just because of, you know, laziness…this is for you!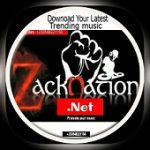 First of all, look at this album as a two in one album. 17 of the songs are highlife/ hiplife and the other 17 are hip hop. The hip-hop side starts with "Hard" and ends with "Makye". It also has considerably fewer features than the hiplife side.
There are very danceable songs that will make your Friday night sittings super lit! "Suicide" put us in the mood real quick!! TGIF!
We also found the album had very relatable songs in there that really spoke to our souls!! "Give me a sign'' is our new daily devotion song cos we need plenty of money to solve our problems!
Most of the songs told a nice story and Shaker and Sarkodie helped Guru paint a very hilarious story on "'Some way bi"
Herh the highlife vibe in Sudja had us busting all the old-time moves! Proper highlife ankasa!
And he brought some old-time favourites to life through features: Ofori Amponsah and KK Fosu.
He got features from Sarkodie and Efya and spiced it up with our current faves like Medikal.
Those who love to chill and drink! There's a drunk anthem for you in the chorus and second verse of the aptly titled "Drinking" song.
We fell in love with the second half of the song and the Migos style he tried on some of them!
The album is a great melange that shows us the talented and versatile aspect of Guru!
Get the album: on iTunes and Spotify and enjoy it!
If you have a story you want to share with Kuulpeeps and the world, please do hit us up on Facebook, Twitter, Instagram