SAMSUNG's release of mid-range smartphones which are affordable and for the average smartphone user is a big relief considering the fact that there are a whole lot of people with the need for great phones but with small cash.
We found the Samsung Galaxy J6 phone and we can tell you it's one of the best phones you can use.
This phone gives meaning to the statement, "LESS BUCK MORE PERFORMANCE".
It's easy to fall in love with this phone's looks. It comes with a slender and smooth design that feels great in your hands. Its slim body makes it easy to hold so you can very easily do everything on the phone, with one hand! It comes with a plastic back which is neither matte or glossy so it doesn't trap smudges.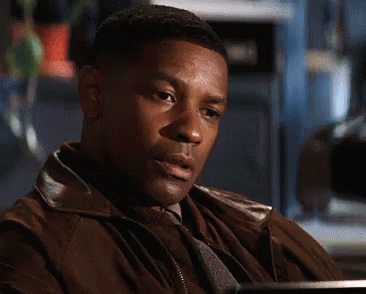 The downside to this great design is that, it slips a lot due to its smooth nature so make sure you get a good phone case okay?
This smartphone like most others supports GSM, LTE, HSPA and has a Super AMOLED capacitive touchscreen. Its screen size is 5.6 inches and the colors on the screen is so vibrant… it's beautiful!
The J6 runs on the latest Android version which is the Android OREO or Android 8.0 and its chipset is the Exynos 7870 Octa.
There are two processor memory types.
Techies, get ready to wet yourselves…
There is the 64Gb version which comes with 4GB of RAM and also a 32GB version which comes with 3GB of RAM and the memory on both phones can also be expanded up to 256GB.
That's quite some balls on a mid-range phone but we love it!
The SAMSUNG Galaxy J6 comes with an 8 mega pixel front camera which our selfie freaks would appreciate and its rear camera is a 13MP with autofocus and comes with an F1/9 and LED Flash too. The phone also shoots videos at 1080p at 30fps and can shoot very amazing pictures as well. Remember what we said about the colours? It's so vibrant that every picture is popping and the camera has a PRO Mode feature which allows the user to customise camera settings so you can adjust things to make your picture even better.
Unfortunately, the phone does not have auto brightness so you'd have to adjust all of that yourself and that can be tiring.
When it comes to the sound, it can handle all forms of audio files, both MP3 and WAV and supports the 3.5mm earphone jack which is located at the bottom of the phone. Listening to audios just got better cos the phone has a great and clear sound so a terrible voice kraaa can sound angelic!
Like other phones, this one supports WiFi, Bluetooth, GPS, Radio and FM Radio and the talk time duration of the battery lasts up to 21hours with a music playback time of 76hours.
The Samsung J7 has some really cool features as well. It's got a fingerprint sensor located under the rear camera and a facial recognition property, an accelerometer and proximity sensors.
Makes you feel like you're living in some futuristic world. 
It's a great phone in general and although not all of its features work to satisfaction, we know it's a way better choice than some others.
If you have a story you want to share with Kuulpeeps and the world, please do hit us up on Facebook, Twitter, Instagram