If you aren't bothered about all the high powered phones flashing before your eyes on the market, SAMSUNG has come out with a new batch of mid-range smartphones which are very affordable and are for the average smartphone user. Basically, a phone made with you in mind.
We present to you the SAMSUNG Galaxy J4
The phone was released in May 2018 and like most of its predecessors, it supports GSM, LTE and HSPA which work perfectly well. The phone is made of plastic and is very light, giving it an amazing feel. It's a DUAL SIM but supports micro-sim only. It has a Super AMOLED capacitive touchscreen and its screen size is 5.5 inches so everything on your screen looks extra nice!!
The Galaxy J4 runs on the latest Android version which is the Android OREO or Android 8.0 and its chipset is the Exynos 7570 Quad, however, the RAM size is just 2GB meaning there's only so much you can do with the phone but what aaa are you going to use the phone for? save the world? Your calls and Whatsapp can run smoothly and that's all that's important right?!
The phone has an internal storage of 16GB but relax, your 2000+ pictures are safe! There is a memory card slot which allows you to extend your storage all the way up to 256 GB. cool huh?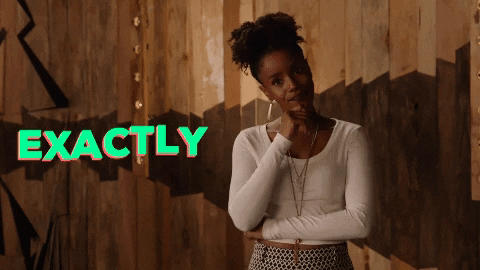 The SAMSUNG Galaxy J4 comes with a 5 megapixel front camera which might not make your selfie as banging as you want but hey, you can download photo editors right? The camera's rear camera is 13MP  so if it's very necessary, you can just turn the phone around for a backfie and with the Autofocus with an F stop of F1/9 and LED Flash, this means all your pics are going to be ah-may-zinggg!!
You can also shoot panorama and HDR photos with your Samsung J4 and the 13 megapixel rear facing camera can also shoot videos at 1080p at 30fps. Getting this phone won't necessarily turn you into a phonographer but hey, your social media account will still be lit!
When it comes to sound, the Samsung phone can handle all forms of audio files and supports MP3 and WAV. You can easily listen to all those files with any universal earpiece as the phone supports the 3.5mm earphone jack too.
The phone supports WiFi, Bluetooth, GPS, Radio and FM Radio but sadly, unlike the new smartphones that are being produced, the SAMSUNG Galaxy J4 has no fingerprint scanner but at least it comes with an accelerometer and a proximity sensor.
Another unique feature of the phone is, the battery is removable and can last for a very long time and has a battery life of 20 hours.
Yeah… free night callers! We see y'all smiling!! And for our music lovers, you can listen to music saaaaa for up to 80 hours!!
The phone is a great phone no doubt but unfortunately, it is not suited for high-performance users so if you are only bothered about social media and your calls, you've found the right phone.
If you have a story you want to share with Kuulpeeps and the world, please do hit us up on Facebook, Twitter, Instagram