We keep trying to categorize ourselves every chance we get; I'm an extrovert, you're an introvert. I have hooded eyes, you have deep set eyes. You have an A-shaped butt, I have a round butt. I have an hourglass shape, you have a pear shape. And the list keeps going on and on and on and on and…well, you get it.
We've done saa we've gotten to the point where we have found out that there are different types nipples. Lol. Ikr!! Well, per our investigations, we found out that there are 8 types of nipples in all, according to Dr. Tsippora Shainhouse, M.D., a board-certified pediatrician and dermatologist from Beverly Hills. All of them are normal, and it's certainly possible to have a combination of two or more types (like protruding and bumpy or flat and hairy, for example). Read on to learn more about the type of nipple either you or your girlfriend has.
1. Protruding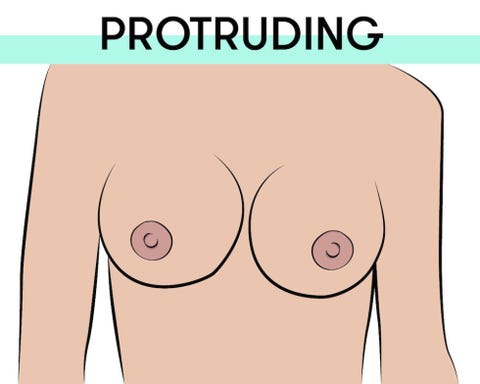 They are usually a few millimeters above the surface of the areola at rest/regular state. While the nipple naturally appears more erect than others, it becomes more pronounced when stimulated.
2. Flat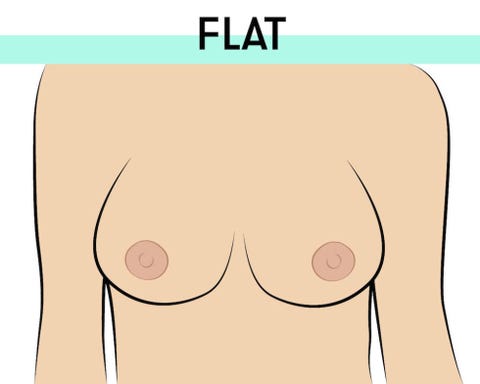 When 'resting' (not cold or stimulated), the nipple is totally flat and blends into the areola. The nipple can harden and become more pronounced with cold or stimulation.
3. Puffy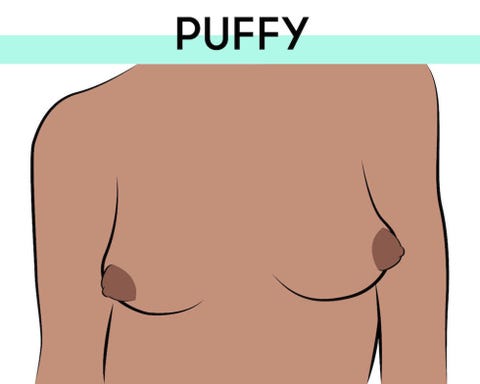 Either the entire areola/nipple looks like a small mound on top of the breast or the nipple is just flat and almost melds into the areola," she says. "The nipple can harden and become more raised with cold/stimulation.
4. Inverted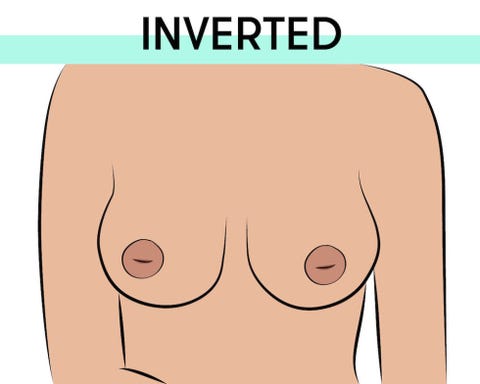 Inverted nipples may not look "normal" to you, but they're actually incredibly common. Inverted nipples are usually just a part of your genetic makeup, adding that they're nothing to be embarrassed about. While they can occasionally make breastfeeding difficult — if you should choose to do that — they won't cause any other issues.
5. Unilateral Inverted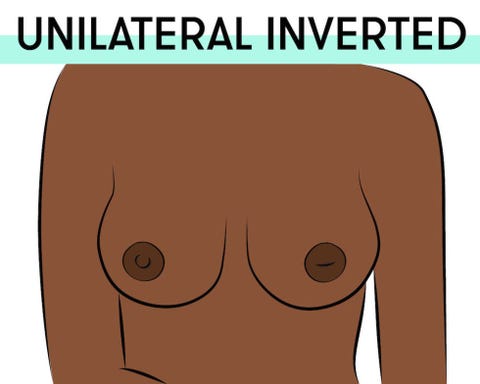 One nipple is raised, the other is inverted. If this has always been the case, it's perfectly safe. If this is a new development, it might be a sign of breast cancer, so see your doctor immediately.
6. Bumpy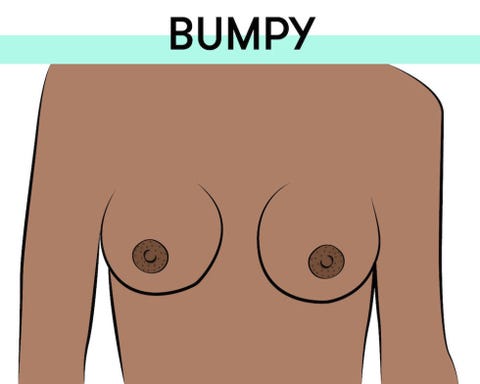 Ever spotted little bumps that look like spots around the nipples? Don't squeeze them – they're called Montgomery glands and are totally normal. Everyone has 'em, it's just that they're more noticeable in people with the bumpy nipple type
7. Hairy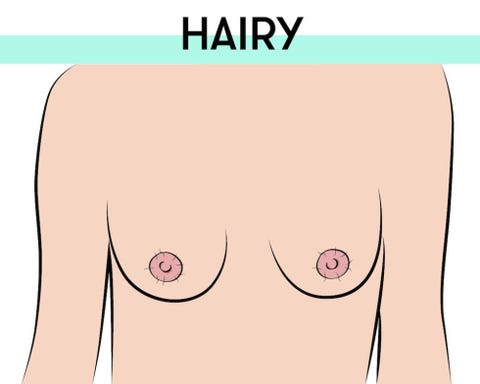 Here's something loads of people experience but no one seems to talk about: nipple hair. Everyone has hair follicles around the nipple, but some have hairier nipples than others. It's totally fine to leave the hair as it is or pluck out with a tweezer.
8. Supernumery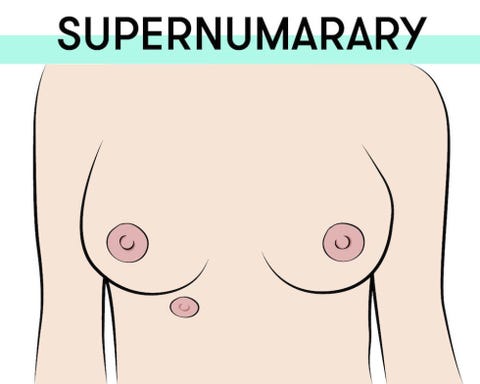 Some people (like Harry Styles!) have extra, smaller nipples. They either look like flat moles or have a fully-formed, raised bump. Technically it's just an extra nipple! Nothing to be worried about. More nipples more fun, right?
So, there you have it. As long as your breasts and nipples are healthy, it doesn't matter if your nipples are extra long, puffy, or inverted. It's usually all a-OK and nothing worth worrying about.
If you have a story you want to share with Kuulpeeps and the world, please do hit us up on Facebook, Twitter, Instagram