Ever since the natural hair craze came into play somewhere last year, people all over have been obsessed with it. A lot of people transitioned without knowing what exactly they were doing and in the process damaged their hair. Your natural hair expert is here to help those of you transitioning to do it the right way.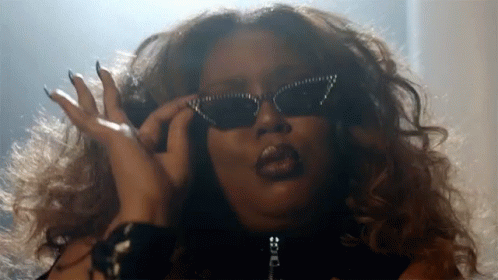 First of all, to transition means to return to a natural hair texture from a chemically straightened or heat-trained one. Over a period of weeks or months, the ends of the hair will be cut away as the new growth appears.
The alternative is to be 'dramatic' and go for the 'Big Chop'; that is, to cut all the perm off. It's like a reset button for your hair.  Many women have embraced this choice! It can be incredibly liberating to let your hair go (along with any insecurities or identities you may have tied to it) and start afresh, experiencing all the different stages and lengths of natural hair, and the styles that accompany them.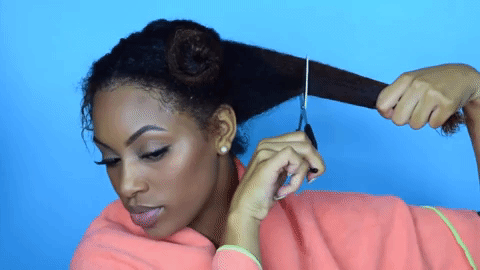 Now, if you decide to choose the first option (the whole transitioning process), there are a couple of things you should know and understand since the whole process can be a little complicated.
1. Don't Set A Time Yet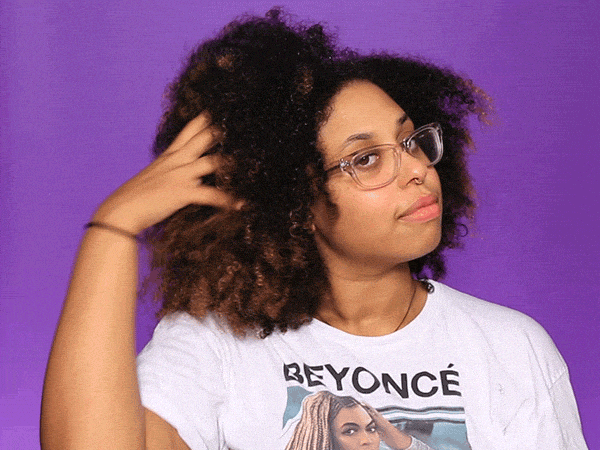 Don't set the time to see a full afro on your hair. You probably haven't gone natural before or you had natural hair when you were younger so you probably don't know how long your hair grows. If you put an image about what you want your hair to look like in say 6 months, you might get disappointed. You should know that this journey is yours and not someone else's. Don't compare!! It only leads to frustrations.
2. Make A Significant Change In Your Hair Care Routine
Know that once you decide that you're transitioning, you CANNOT apply relaxer or any other chemical to your hair. Oh and heat! Don't apply heat to your hair.
It does more harm than good. Even though you probably cannot comb your hair from the roots because of the new growth, there absolutely cannot be an 'occasional touch-up'. Like, are you even serious at all?
3. Expect To Be Tempted To Perm Your Hair Again
The whole transitioning process is slow and frustrating; let that be at the back of your mind. Due to this, you would definitely want to throw in the towel at some point but you should bear in mind that nothing good comes easy. I mean, pretty definitely hurts.
4. Care For Your Line Of Demarcation
The line of demarcation is the point where you see a clearly defined line that divides your damaged ends from new, natural growth. This point should be treated gently and with care since its the weakest point of each hair strand. It's really vulnerable to breakage. Avoid over-manipulation and make sure your hair highly moisturized.
5. Breakages Are Normal
Charley, you're transitioning. Your permed hair isn't getting all those chemicals anymore so they'll break. That's fine. The problem arises with transitioning when the permed hair breaks off with the natural hair. Sometimes too, the breakage in the permed hair causes the natural hair to have split ends.
6. Trim The Perm Regularly
I get it that you want to transition slowly but trimming the perm is important. It's necessary in order to reduce breakages and split ends. It helps your hair grow faster, keep it healthier, and ultimately get you closer to being fully natural. You can trim according to what's comfortable for you- maybe you chop off an inch every month, or maybe you're more conservative- but make sure to keep an eye on your ends and trim them regularly.
7. Wash Your Hair Regularly
If you don't regularly cleanse and clarify your hair, you'll end up with a lot of product buildup. You should use a sulfate-free shampoo to do the job.
8. Keep Your Hair Moisturized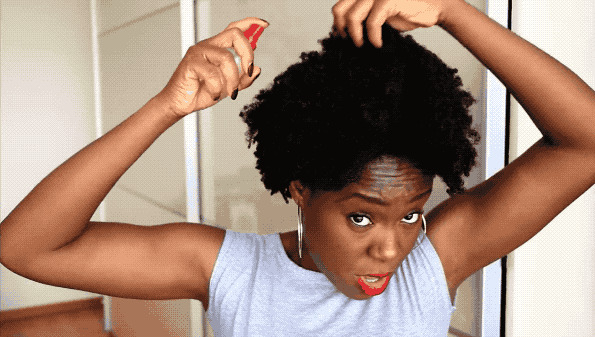 Moisture is necessary for healthy hair. Dryness will cause breakage along that line of demarcation we mentioned. Note that to seal the moisture in the hair, you can add oils such as coconut oil, sweet almond oil, and argan oil.
9. Find Your Go-To Hair Style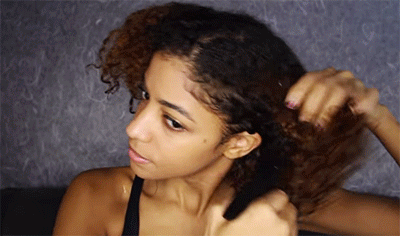 Since your hair is transitioning, you have to avoid over manipulation. If you over manipulate, you induce breakages. There should be that one style you always go to when you needed. The goal is to blend two VERY different textures of hair into one. Try a Bantu knot out or a natural girl's favorite: the twist out. These stretched styles will help make your two different textures have a unified curl pattern.
10. Detangle When The Hair Is Wet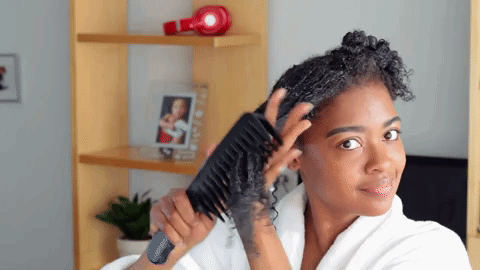 Always detangle when your hair is wet and slippery with conditioner using a wide-toothed comb or your fingers. Start at the ends and work your way up. This process takes patience, so only attempt this when you have the time to be gentle with your hair. Rushing can lead to frustration and breakage.
11. Deep-Conditioning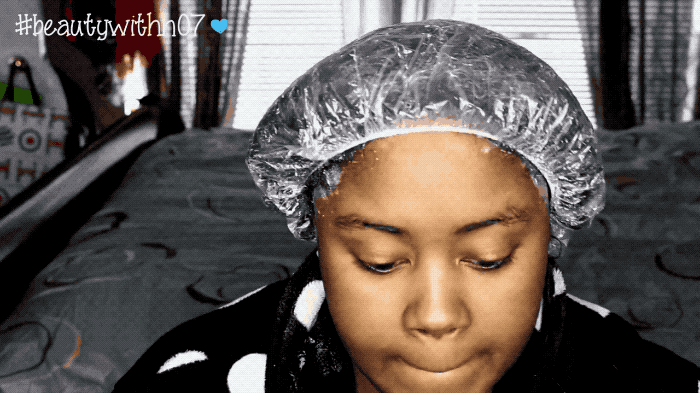 Its important for everyone, no matter the state or texture of their hair- but it is absolutely non-negotiable if you are transitioning. Just like we mentioned earlier, your hair is in a weak, fragile state while you're transitioning, and it needs all the nutrients and moisture it can get. Make deep conditioning part of your hair care regimen, doing treatments every two weeks or as often as every week.
12. LOVE YOUR HAAAIIIRR!!
See erh! Your hair is your crown. All the suffering you're going through is for a purpose. Your hair is unique. I cannot emphasize this enough… Don't compare your hair with anyone's. Hair growth varies. Hair textures too. You get to discover your natural hair slowly, and it's one of the most exciting things you can do for yourself. Don't forget to seek tips, advice, and words of encouragement from other naturals or people in your life that you trust.
Were these tips helpful? Do let us know.
If you have a story you want to share with Kuulpeeps and the world, please do hit us up on Facebook, Twitter, Instagram